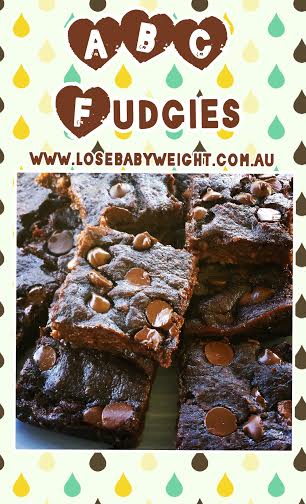 Craving for some chocolate goodness? When following a healthy eating diet plan it doesn't mean you have to miss out on delicious treats.
These Almond Banana Chickpea Fudgies (Also known as ABC Fudgies) will do the trick and they're only 98 calories a slice.
Hi everyone Tasheena here, I have been following the Lose Baby Weight plans for over 14 months now, you can see my progress here. I have found the healthy lifestyle change so easy to follow as I'm not missing out on my faves like CHOCOLATE and I was inspired to make these ABC Fudgies from Karina's yummy Banana Bread Blondies.
When I'm craving something sweet I turn to the Guilt Free Chocolate Baking Book, Healthy Mummy Smoothies or the many delicious free recipes on the Lose Baby Weight website.
My family and I are loving these ABC Fudgies.
Ingredients
2 ripe bananas
1 can chickpeas
1/4 cup almonds or walnuts
1/2 cup skim milk or low fat milk/ almond milk
2 tablespoons cocoa powder or cacao powder
2 tablespoons honey
2 tablespoons coconut oil
3 tablespoons coconut sugar
2 tablespoons dark choc chips
1 teaspoon baking powder
pinch salt
Method
Pre-heat oven to 200 degrees
Line a 20cm x 20cm baking tray or casserole dish with baking paper
Place all ingredients except the dark choc chips into a blender and blend until well combined
Pour mixture into baking dish and sprinkle dark choc chips on top
Place tray in oven for 20mins, mixture will come out soft
Let cool on bench and place in fridge for 1-2 hours until set
Cut into 16 slices
98 calories a slice
Safe to freeze for later.
Hope you enjoyed
Tasheena Snow xx
Join our 28 Day Weight Loss Challenge and get access to:
28 Days of family friendly healthy meals
Personalised weekly shopping lists and customisable meal plans
Access to the exclusive challenge 1000+ recipe hub
28 days of effective at home exercises to fit into your busy day
Expert advice and support from the team and 1000's of other mums on the challenge
See all the details and join here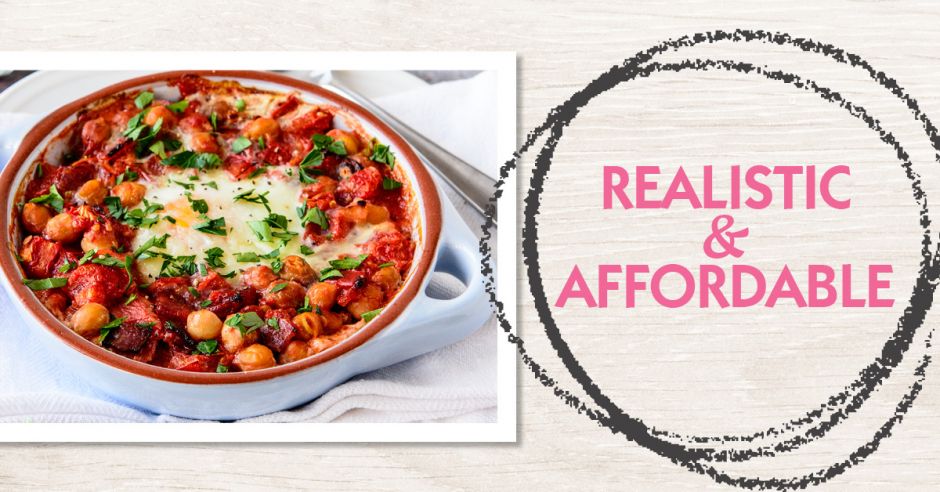 Results from mums on the 28 Day Challenge
Mums lose an average of 4-6kg (8-13 pounds) on our 28 Day Challenge and below are some of the amazing results from mums JUST LIKE YOU who are already using the 28 Day Challenge and losing tummy fat – make the change and join them today too!
You can see lots of results and you can join here too
Erin Loses a MASSIVE 44.7kgs on our 28 Day Challenges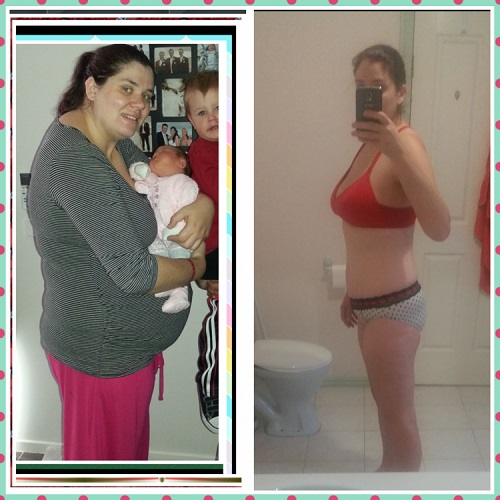 Erin says: "I love the 28 day challenge! It takes all the guess work of "what do i have for dinner" and fumbling around the fridge looking for ingredients before deciding on something "easy" (and usually not healthy!) The best thing is, after doing my weekly shop once the shopping list comes out I have everything I need to make something HEALTHY AND EASY!"
DON'T delay!
Join today and become healthier and fitter this Winter. Join 1000's of other mums on the same journey and be supported every step of the way.
You won't regret it!