Jodie Koeleman has lost an amazing 34khs with Lose Baby Weight and is making December her Bikini BOOM month.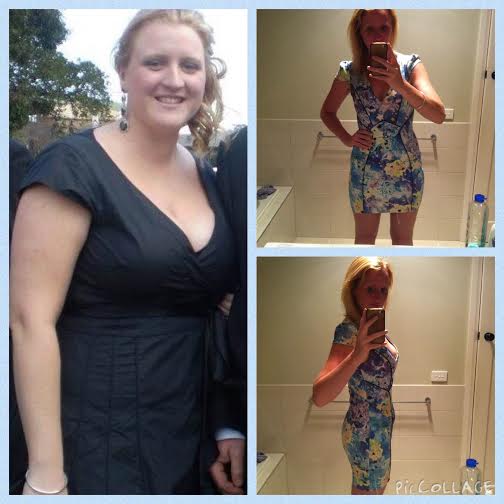 Summer is here and I've decided to get bikini-ready! I haven't worn a bikini since I was a teen but now at age 32 I'm the fittest, slimmest and healthiest I've ever been – it's my time to shine! I've had three children – including a set of twins – and my body is far from 'perfect' but thanks to my success with Lose Baby Weight this last year my self-confidence is sky high. I'm making December my 'Bikini BOOM!' month and I'm aiming to tone all the wobbly bits from my 34kgs loss.
I love the range of recipes from the 28-Day Challenge so I'll be using plenty of my favourites to get me through the month; vegetarian nachos, Caesar salad and zucchini fritters are some of the tastiest lunches I've made so far and I love repeating them.
And for dinner the family and I will be happily munching on creamy tuna casserole, beef san choy bow, honey mustard chicken and turkey meatballs. This month my aim will be to reduce stomach bloating so I will be pairing all my meals with peppermint green tea. I really love the taste and the few minutes it takes me to drink it are pure bliss!
Snacking between meals is one extremely important aspect I had to learn from Lose Baby Weight. Eating healthy meals regularly has helped speed up my metabolism and shift my weight quickly. The warmer weather often means I don't feel as hungry as I would during winter so I'll be making sure to I make time to snack on pieces of fruit, nuts, cheese, rice crackers, bliss balls and Healthy Mummy Smoothies to keep my energy up.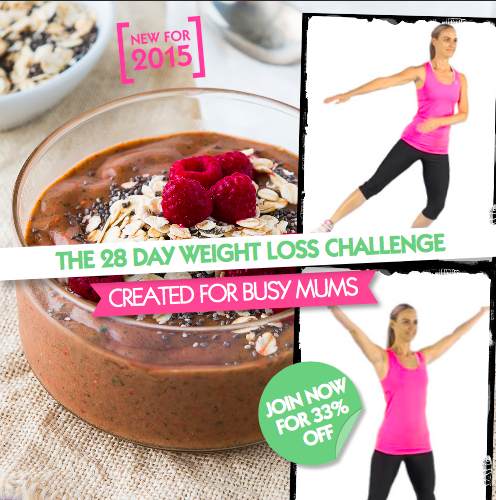 Exercise-wise I've been missing the daily HIIT exercises from the November 28-Day Challenge so I've decided to redo them as well as pair them with 30 minutes of pilates each day.
I love the cardio and toning workout I get from High Intensity Interval Training, and I know that by combining them with pilates I will be well on my way to rocking a bikini when the serious heat of summer hits.
I've reached my goal weight now and I've been maintaining 64kgs for the last two months. My new goal of wearing a bikini this summer has got me all excited – I can't wait to hit the beach and strut my stuff!
Jodie's review of the 28 Day Challenge
The 28-Day Challenge has been a wonderful way for me to stay active, healthy and accountable.
The daily exercises have seen me increase my flexibility and fitness, and the yummy recipes are quick and easy for even the busiest of mums.
The Challenge has been an all-round winner for my household and I recommend it to everyone wanting to lose weight or just be healthier
Jodie Koeleman
Need to stock up on Healthy Mummy Smoothies? Then see our shop here
And join our 28 Day Weight Loss Challenges here