When we are trying to lose pregnancy weight, a lot of the focus is on the scales. And although the scales do tell some of the story, it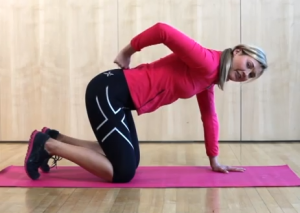 is important to take measurements too as the scales can be deceptive – especially when we are losing fat and gaining lean muscle – you can read more about this here.

But on the Lose Baby Weight plans another focus is improving your energy levels, fitness and strength. And as mums we are always using our backs – bending, picking, carrying etc – so a strong back is essential to have.
People  often think they need to strengthen their back to prevent injuries or they need to strengthen their abs when they want a stronger core. What you really want is a functionally strong core corset of muscles to support your spine. That may not sound very sexy or easy but it's actually both!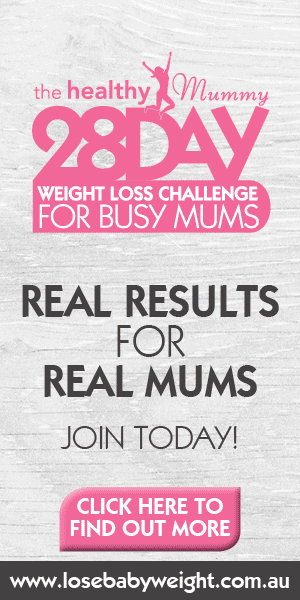 When you strengthen the muscles closest to the bones and, in this case, your organs, less means more. The stabilising muscles that will support your spine in daily life when you carry around a newborn, lug groceries home and are on your feet all day, respond very well to exercises that can feel like little effort.
Start with our transversus abdominis activation exercises and also do some of the exercises where you lie on your front and sides – always remembering that our core is the whole centre of our body, front, sides and back.  The crossreach (Superman video below) is a great exercise to work all of them if done correctly.
For muscles to be in great working order and remain balanced, you don't want to just be focusing on your tummy and pressing out situps or the like.
That's like blowing a glass that's really thick in one side and thin on the three others… Easy to shatter. Your muscles, of course, will just give in if they aren't strong but the result can be shattering for your spine – especially with totally new movement patterns and daily habits you'll now be forming. (The same goes for your prenatal period. A strong functional core will serve you and the huge watermelon it's now holding very very well indeed.)
And with a new found reason and way to create a strong core, you'll hopefully feel much more sexy and "cinched-in" – even if your sexy centre is, for the moment, underneath a layer of nurturing baby fat. Start working on maintaining your body in good working order to enjoy motherhood without injuries or niggles and, quite literally, show your body love from the inside out.
[pb_vidembed title="Back Strengthening Exercise" caption="" url="http://www.youtube.com/watch?v=bF-FCOrAXMc" type="yt" w="580″ h="425″]
This article was written by Sol Walkling, the Lose Baby Weight Pilates Expert  –
to see more of our exercise videos click here
Get Our Exercise DVD
And for the ULTIMATE SAFE, EFFECTIVE & TRUSTED Post Pregnancy Workout – see our EXPERT Post Pregnancy Exercise DVD below – you can purchase and see more information on it here
The DVD can be followed by all mums (for example new mums or mums with older children) and can be followed by someone with a basic or a more advanced level of fitness.



Lisa Westlake is our incredible fitness instructor and postnatal exercise specialist throughout the DVD. With her extensive physiotherapy experience and qualifications (Lisa is one of the most awarded fitness professionals in Australia), Lisa is the perfect fitness instructor to bring The Healthy Mummy Post Pregnancy Exercise DVD to life – you will love working out with her. (You can see our Q&A with Lisa with commonly asked questions on the DVD here)
The exercises in The Healthy Mummy Post Pregnancy Exercise DVD are effective and safe and Lisa will guide you through each of the workouts. As well as assisting in the improvement of your overall fitness levels, the workouts in the DVD will also help in the burning of calories, the improvement of your core strength and the strengthening of your pelvic floor.
The six workouts are broken down into 10 and 15 minute sections that you can do when it suits you – or if you have the time and energy you can do the DVD as one 70 minute continuous workout. The Healthy Mummy Post Pregnancy Exercise DVD also covers special considerations post-birth, such as caesarean sections, back strains, muscle separation, incontinence and pelvic floor issues.
[pb_vidembed title="The Post Pregnancy Exercise DVD" caption="" url="http://vimeo.com/73423922″ type="vem" w="600″ h="450″]
Join our 28 Day Weight Loss Challenge and get access to:
28 Days of family friendly healthy meals
Personalised weekly shopping lists and customisable meal plans
Access to the exclusive challenge 1000+ recipe hub
28 days of effective at home exercises to fit into your busy day
Expert advice and support from the team and 1000's of other mums on the challenge
See all the details and join here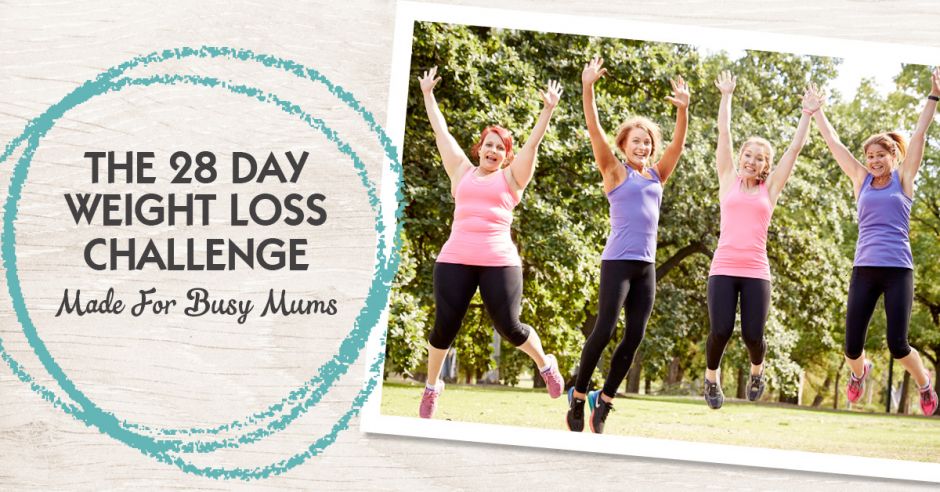 Results from mums on the 28 Day Challenge
Mums lose an average of 4-6kg (8-13 pounds) on our 28 Day Challenge and below are some of the amazing results from mums JUST LIKE YOU who are already using the 28 Day Challenge and losing tummy fat – make the change and join them today too!
You can see lots of more results and you can join here too
Eliza lost 22kg (48 pounds) on 4 Challenges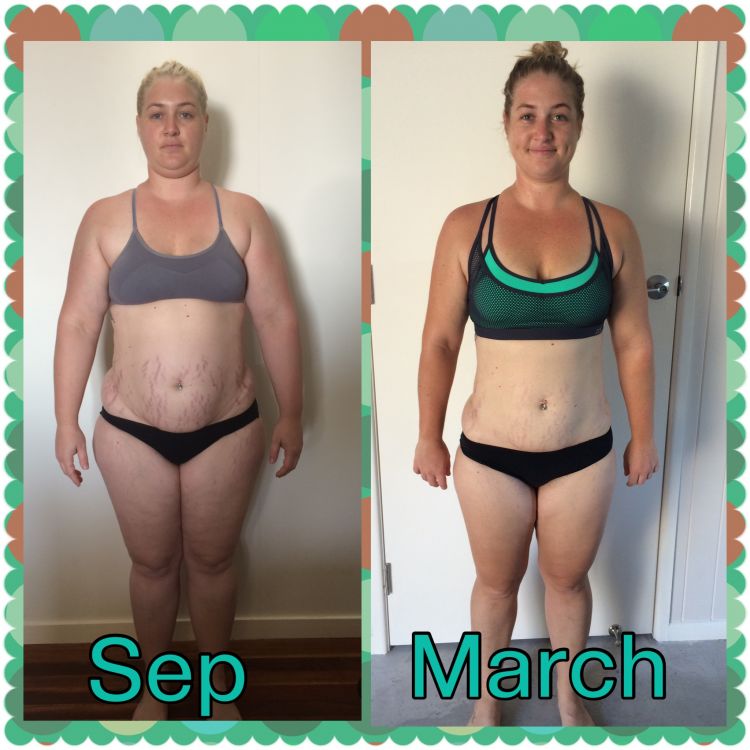 Eliza says "I started in September with my first 28 Day Weightloss Challenge. I lost 8 kg that month. So far I have lost 22 kg. But it is what I have gained which will make me a supporter for life!
Join here
You won't regret it!