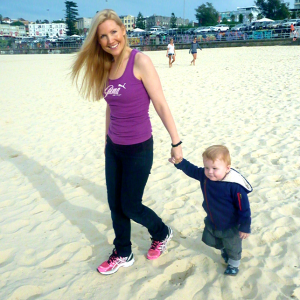 We get lots of questions from mums who want to lose their baby weight and want to know how the Lose Baby Weight plans work.
Firstly, our focus is on healthy living and living a healthy life and we have created products and plans that are 100% tailored to mums.
Most weight loss plans are generic and do not take into account the sleep deprivation that comes with being a mum, the lack of time to take care of yourself, the nutritional needs of a mum or the nutrients needed if a mum is breastfeeding.
Our plans were created for mums and by mums.  They are for breastfeeding and NON breastfeeding mums and we ensured if mums are breastfeeding that the foods and nutrients on the plans helps support a healthy milk supply.
But if you are a breastfeeding or non breastfeeding mum – these plans will work equally well for you
So how do the plans work?
You have the choice of using our Healthy Mummy Smoothies on their own or combining them with our 28 Day Diet & Exercise Plan. The average weight loss is 500g – 1kg a week and our plans are safe and healthy and contain no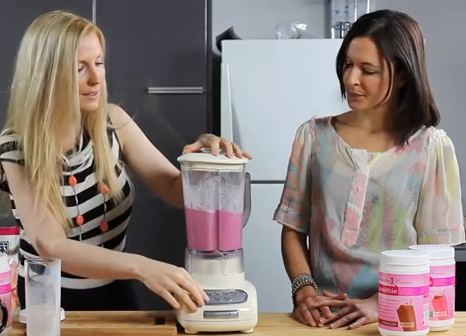 caffeine, weight loss chemicals, extreme dieting or the cutting out of food groups
How do the smoothies work?
The Healthy Mummy Smoothies are our own product that we are created for mums. They are high in protein, fibre, nutrients, Omega 3's, vitamins and minerals and low in sugar – and have 70% less sugar than other 'shake' based products – you can view the comparison table here. 
The smoothies are very easy to make (plus are gluten and dairy free) – you add 1/2 cup of fruit plus milk, pop it in a blender and in under 2 minutes you have a healthy and tasty breakfast or lunch to keep you full and energised. We have heaps of smoothie recipes here for you to look at too.
You can choose to have one or two smoothies day plus snacks in between meals and a healthy family dinner.
What about the 28 Day Plan?
The 28 Day Plan is a daily food and exercise plan and can be done alone or in conjunction with our smoothies. The plan contains over 60 recipes and for breakfast and lunch you have the option of a smoothie or a meal from the 28 Day Plan. The plan has a weekly exercise plan to follow and both the diet plans and exercise plans have been created by leading nutrition and post natal fitness experts.
What results can I expect?
The average weight loss is between 500g – 1kg a week but your weight loss will depend on your BMR (you can work out yours here) and everyone loses weight differently. Mums on the plans have lost over 100,000kg and you can view some of the great stories and pictures here
Do you do special offers?
Yes we do! We know how when you are a mum every saving and bit of value helps. So we run lots of offers, discounts and gift with purchases to make things a little easier. We have an offer on every week and you can view them here. Plus we have lots of chances to win vouchers too – which you can see here too.
[pb_vidembed title="How To Make A smoothie" caption="" url="http://www.youtube.com/watch?v=xhHrYdotIY0″ type="yt" w="580″ h="435″]
And don't forget to check out our current promotions and discounts page to see what specials we have on this week on our Healthy Mummy product range
Get Your FREE AROMABABY STRETCHED TO THE LIMIT Cream worth $32.95 with Lose Baby Weight orders THIS WEEK ONLY! See here for details