We are super excited to announce the arrival of our BRAND NEW The Healthy Mummy Winter Smoothies Recipe Book!
It's a stunning book, jam-packed with over 50 of our favourite comfort smoothie recipes to help you continue on your healthy eating meal plans through winter.
But it's not only smoothies! We've added some recipes including snacks and breakfasts that use the
Healthy Mummy Smoothie powder
, for those times you don't feel like a smoothie but still want to load up on essential vitamins and minerals.
As the weather cools down, these winter smoothies will complement next month's
28 day weight loss challenge
, which is all about Slow Cooking and One Pot Recipes.
Here is one of our favourites from the new book –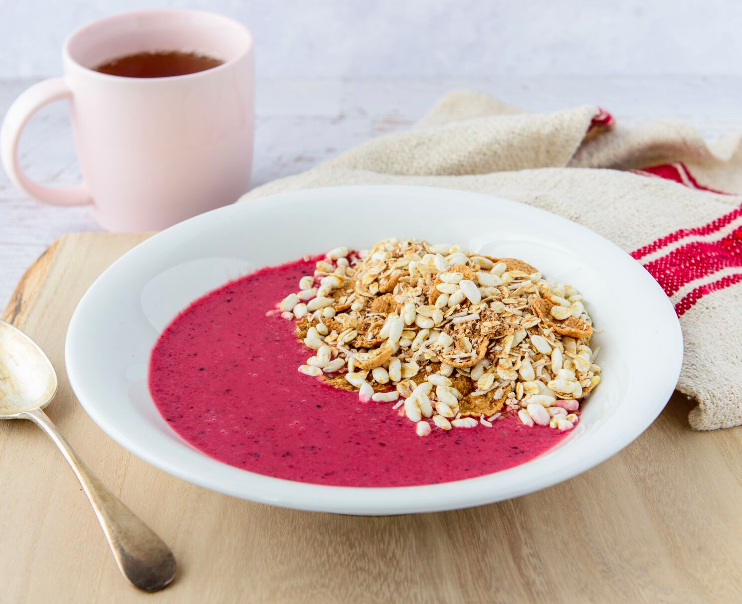 Homemade Muesli & Berry Smoothie Bowl
It's easy to avoid sugary and low nutrient breakfast cereals when you make your own.
The ingredients for this homemade muesli and berry smoothie bowl can be found in the "pick and mix" section of most supermarkets, health food aisle or in a health food store. Make extra of the muesli component of this recipe and store in an air tight container or glass jar in the pantry to enjoy for a simple breakfast throughout the week.
Ingredients (Makes 1 serve)
1/4 cup rolled oats (25 grams)

1/4 cup puffed rice (8 grams)
1/4 cup bran cereal (15 grams)
1 tablespoon LSA (linseed, sunflower & almond meal) (15 grams)
1 tablespoon shredded coconut (10 grams)
1/4 teaspoon cinnamon (0.25 grams)
2/3 cup mixed berries (fresh or frozen) (80 grams)
3/4 cup reduced-fat milk of choice (187.5 mls)
Method
Combine oats, puffed rice, bran flakes, LSA, coconut and cinnamon together.
Blend berries and milk until smooth, top with muesli to serve.
Make extra muesli and store in an air tight container in the pantry to have as a healthy breakfast.
Recipe makes 1 serve, 231 calories per serve.
(Please note that if you are a Challenge member and making this recipe for more people, you can customise the serves on the ingredients and the ingredient list will change accordingly.)
If you loved this recipe and would like all our Winter Smoothie recipes (there's over 50!) FREE, plus plenty of bonus tips on the best milks to use and how to save time and money, then enter your details below and it will be in your inbox within minutes.
It's packed full of everything you need to keep your heathy eating plan on track through winter, with smoothies, bliss balls, porridge, smoothie bowls and other sweet treats.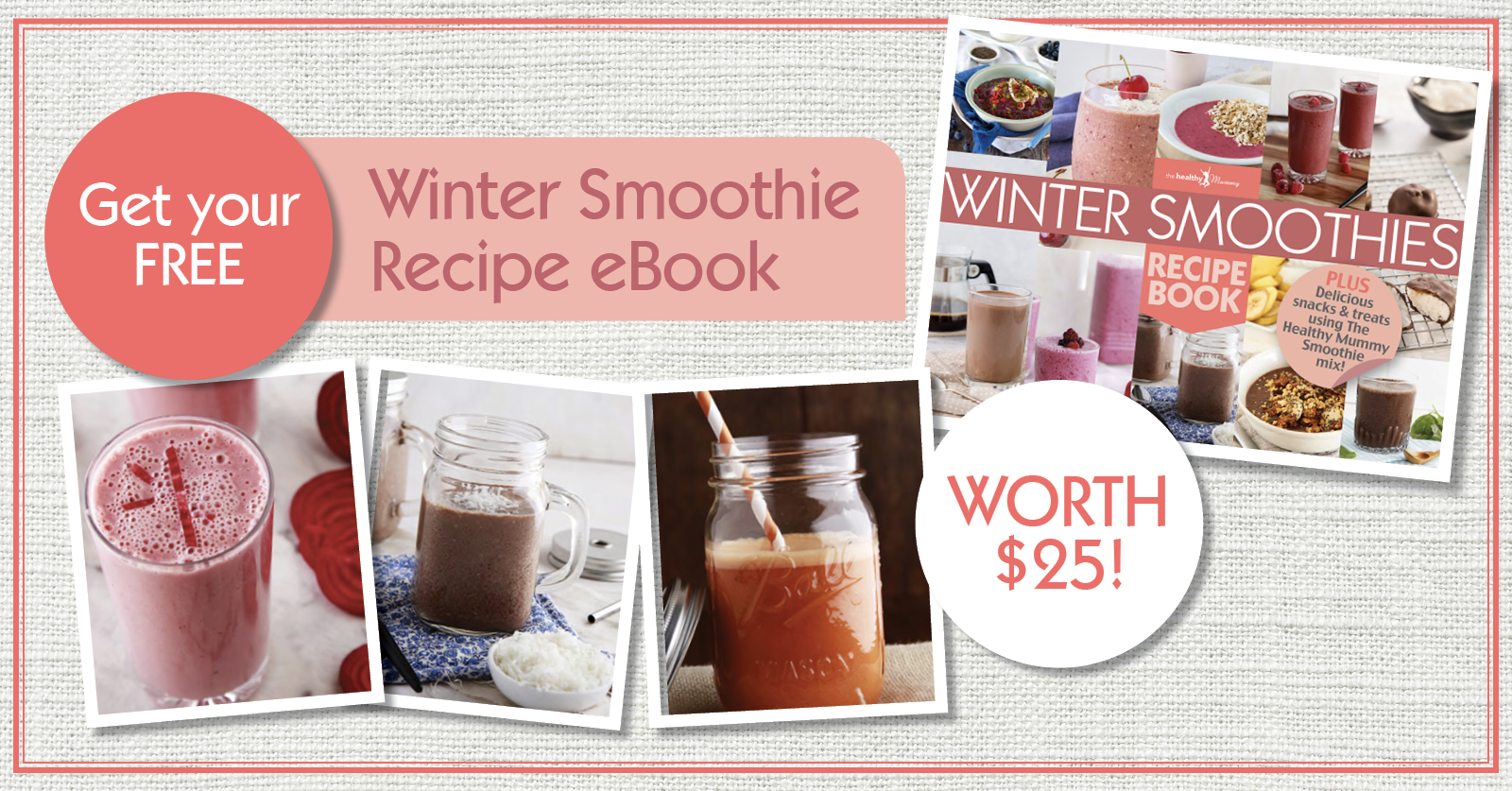 Every month on the 28 Day Weight Loss Challenge, we run a BRAND NEW 28 Day Menu with a different theme so you NEVER get bored!
Next months theme is the SLOW COOKING AND ONE POT WINTER WONDERS! – Perfect for the chilly winter weather, SUPER easy to whip up and still just as healthy.
If you are curious about the 28 Day Challenge recipes then we have a 28 Day Challenge recipe pack for you to try HERE.
Find a delicious range of healthy recipes, packed full of energy boosting ingredients and nutrients together with easy to achieve exercise.