Today we have our favourite healthy mummy smoothie recipes used by our Motivating Mums while they are losing baby weight.
The smoothies are a quick, filling and super healthy alternative when you are pressed for time to make something from the healthy eating plan.
Decadent Chocoholic Smoothie
Nuts are FULL of heart healthy fats and are such a great inclusion into your daily diet.  You can read more about nuts here.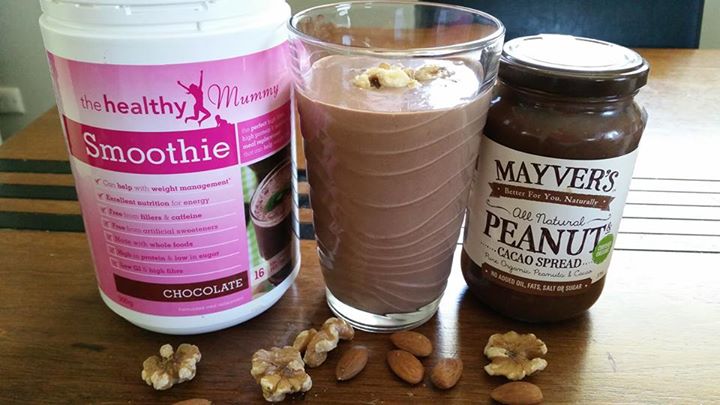 250ml Light Soy Milk or Milk of your choice
2 tbps Chocolate Healthy Mummy Smoothie Mix
 6 raw Almonds
 6 raw Walnuts
 1/2 a Banana
 1 tbsp Mayver's Peanut Cacao Spread
 1 tbsp Coconut
Blend all ingredients on high until well combined and enjoy!
Calories 460
Chocolate Frappe Smoothie
A perfect smoothie if you are craving an iced coffee, its DELISH!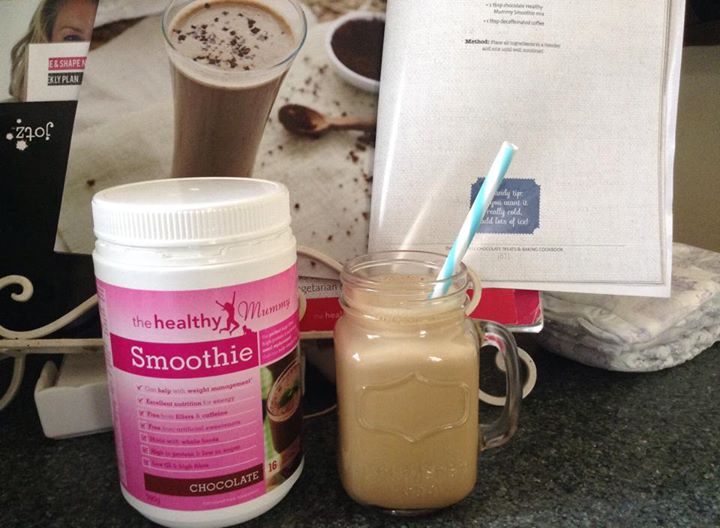 Blend and enjoy!
Calories 275
Blueberry Pick-Me-Up Smoothie
This smoothie has the perfect combination of blueberries and spinach making it the ultimate mood boosting smoothie.  You can read more about mood boosting foods here.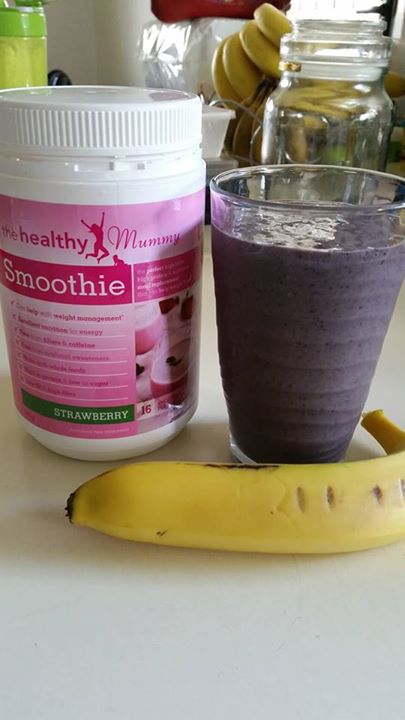 250 mls Milk of choice
2 tbsp Strawberry Healthy Mummy Smoothie Mix
1/2 cup Frozen Blueberries
1/2 a Banana
1 tbsp Chia Seeds
Big Hnadful of Baby Spinach
Blend on high until well combined and enjoy!
Calories 370
Healthy Snickers Smoothie
A super healthy smoothie full of healthy fats and complex carbohydrates to help keep you fuller for longer this healthy snickers smoothie is a must try!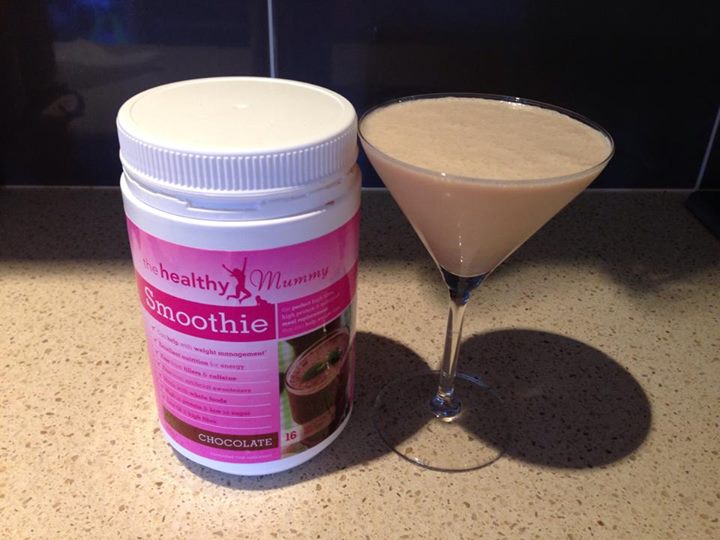 2 Tbsp chocolate Healthy Mummy smoothie mix
250mls Almond Milk (or milk of your choice)
1  Banana ( use a frozen banana for a thick smoothie)
1 Tbsp 100% Natural Peanut Butter
1 Tbsp Wholegrain Rolled Oats
Dash of Cinnamon
Blend on high for 2-3 mins and enjoy
Calories 290
Chocolate Power Smoothie
Fresh herbs are fantastic to include into your diet with lots of health benefits, you can read about them here.  This is the ultimate chocoholics smoothie with a hint of mint.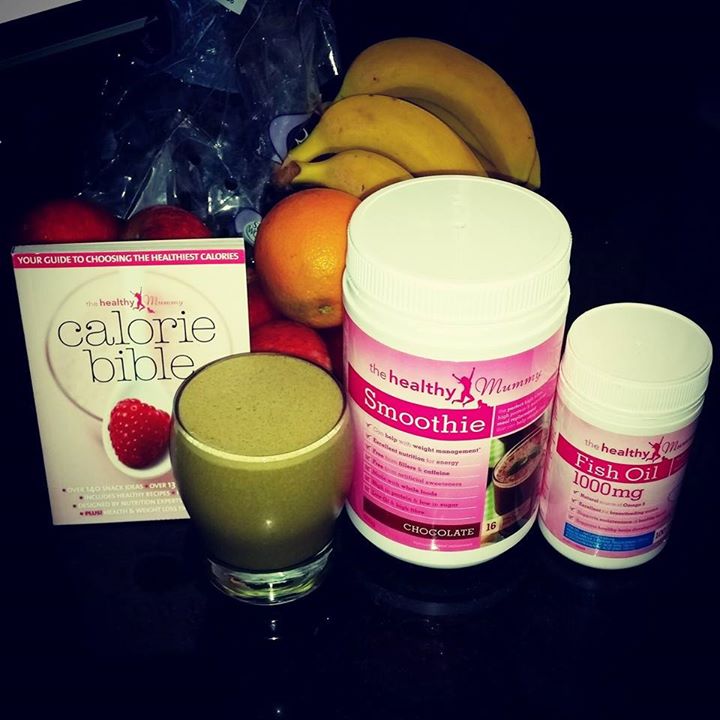 250ml Milk of your choice
2tbsp Chocolate Healthy Mummy Smoothie Mix
4 springs of Fresh Mint
2 cups of Fresh or Frozen Spinach
1tbsp Cacao
1tbsp Rolled Oats
Ice
Blend on high until well combined and then enjoy
Calories 320
Need to stock up on Healthy Mummy Smoothies? Then see our shop here
And join our 28 Day Weight Loss Challenges here
Enter your details below to get your FREE Budget Meal Recipe sampler from our 28 Day Weight Loss Challenge which is created especially for busy mums.










*By clicking Submit you agree to receive emails from The Healthy Mummy (we don't spam and we don't sell email addresses to third parties.)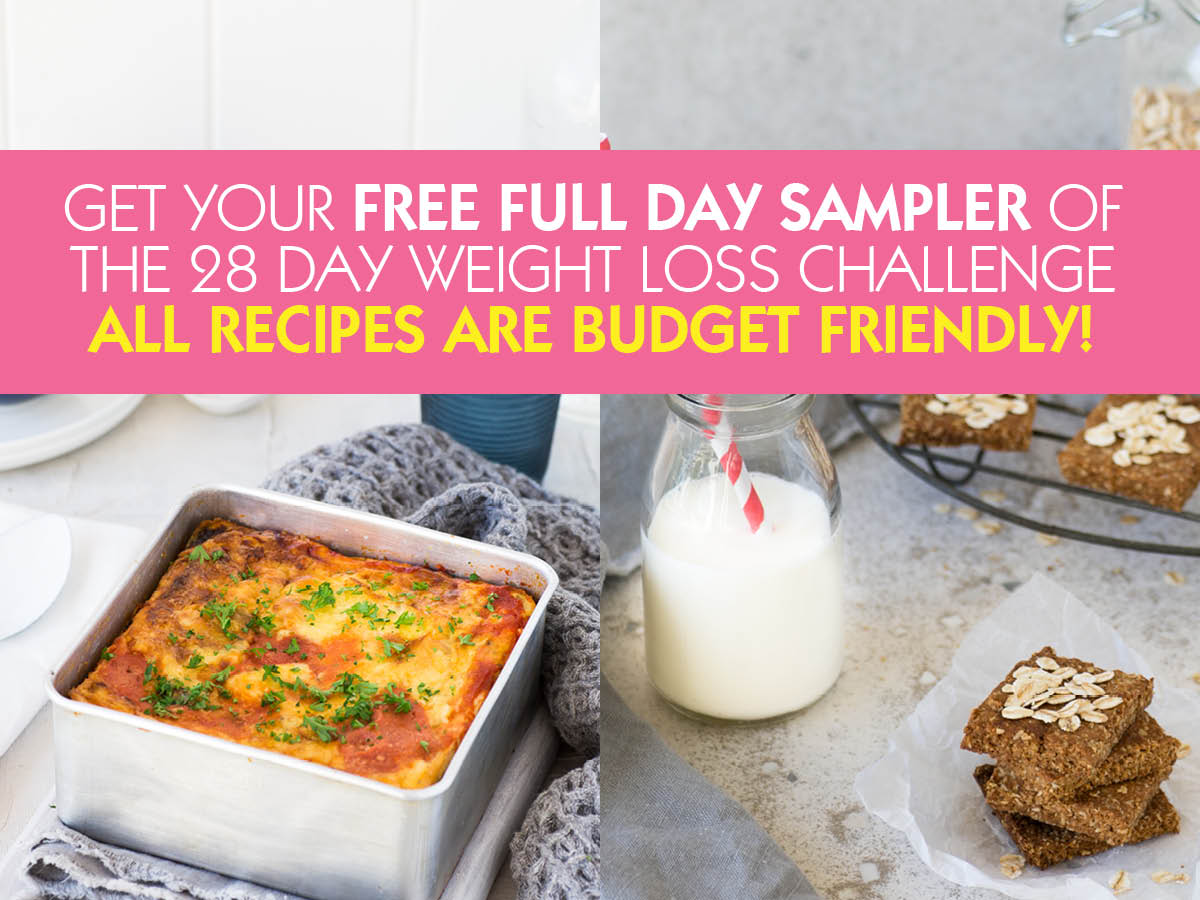 A few key things to note are:
The Challenge menu is FULLY customisable
You have access to over 1600 exclusive recipes
You have access to over 300 exercise routines
Meals are family friendly and are made in under 10-20 minutes
Here are some INCREDIBLE results from mums on the 28 Day Challenge
Lisa Has lost 36kg*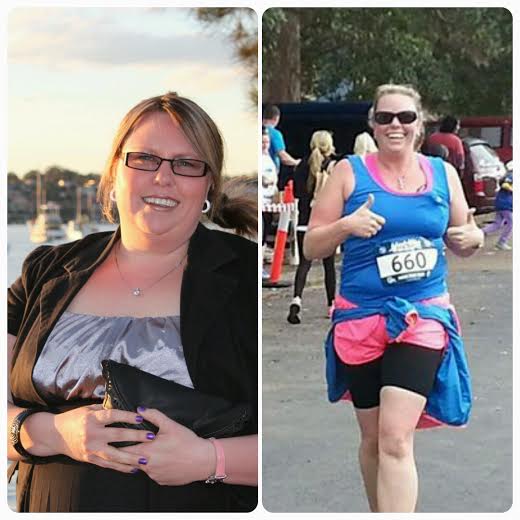 Lisa says: "I wanted to find a program that I could use safely while breastfeeding my then 6 month old little girl, and that I could fit into my lifestyle of working and having kids. I loved the idea of everything that Lose Baby Weight had to offer, including the 28 Day Diet & Exercise Plan, the exercise routine and the Healthy Mummy Smoothies. It had everything that I wanted. When I started the program I was morbidly obese weighing 124kgs. I started off using the Lose Baby Weight 28 Day Diet & Exercise Plan and I lost 3kgs in the first week, I was so happy. As I continued to use the program I was averaging about a 2kg* a week weight loss for the first 5 weeks. Which is absolutely amazing. I now average about 2kgs* of weight loss a month, which is completely fine as long as those scales continue to move. I am now down to 88kgs, and just in the overweight category with a BMI of 29.7. Not only has it helped me to lose weight but my hubby has lost 12kgs* also and he is now in the healthy weight range. I am so much happier knowing that now my family are eating so much healthier and nourishing foods."
Join here
You won't regret it!