First there was the healthy eating recipe for making your own pizza dough.
Then, there was the 2 ingredient pizza dough recipe (just flour and yoghurt – who knew?).
Well today we have another great flour-free recipe for you to try – using grated cauliflower as the base!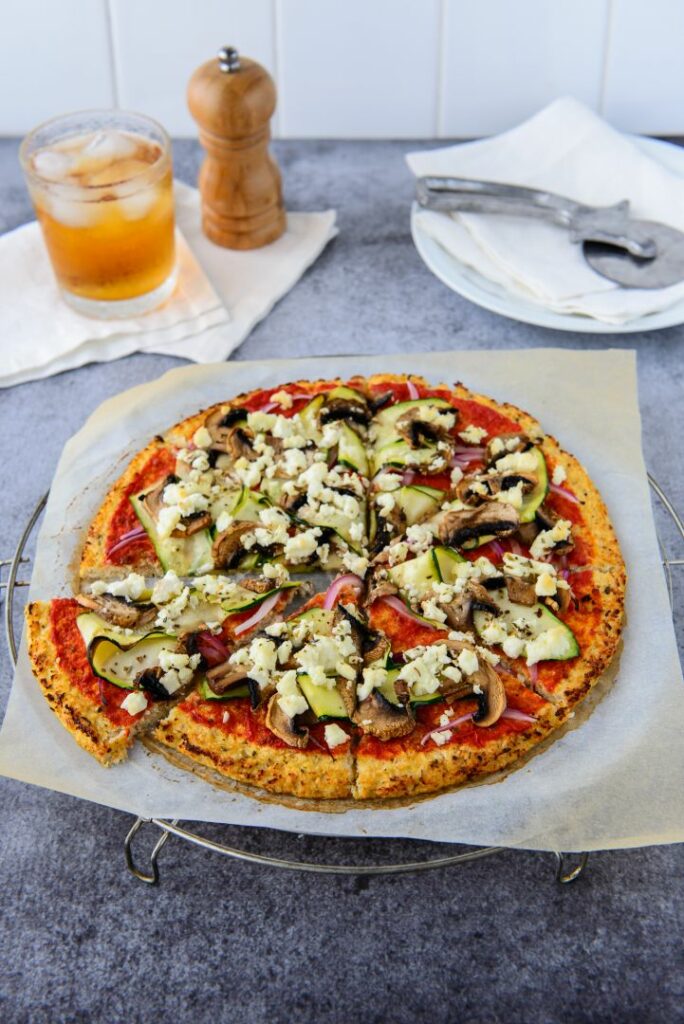 Yes you heard that correctly, you can sneak another vegetable into your day with this tasty pizza recipe.
Ingredients:
1 small head of cauliflower
1 egg
1 cup grated low fat cheddar cheese
Salt and pepper to taste
Olive oil spray
Method:
Preheat your oven to 200C and line a tray with baking paper. Spray the paper with olive oil spray and place in the oven to heat up.
Cut the cauliflower florets and discard the stalk.
Grate the cauliflower using a food processor until it resembles rice.
Place in a microwave safe container and cover with plastic wrap, microwave for 8 minutes.
Allow the cauliflower to cool and then pour it into a tea towel.
Wring the water out of the tea towel until your cauliflower looks dry. Place in a bowl.
Add the remaining ingredients and mix with your hands.
Place the dough on the baking tray and flatten out with your hands into a pizza shape.
Bake in the oven until golden brown – this can take from 10-20 minutes depending on your oven so best to keep an eye on it.
Remove from the oven, allow to cool slightly.
Top with your favourite toppings – try tomato paste, red onion, red capsicum, sliced bocconcini cheese and a sprinkling of fresh chives.
Bake in the oven until the crusts are golden and the topping has melted to your liking.
Allow to cool for a couple of minutes before slicing and serving.
Serves: 6. Calories per serve (base only): 60
Love the Healthy Mummy team xxx
If you are curious about the 28 Day Challenge click HERE for some our ENERGY BOOSTING recipes.
Just CLICK HERE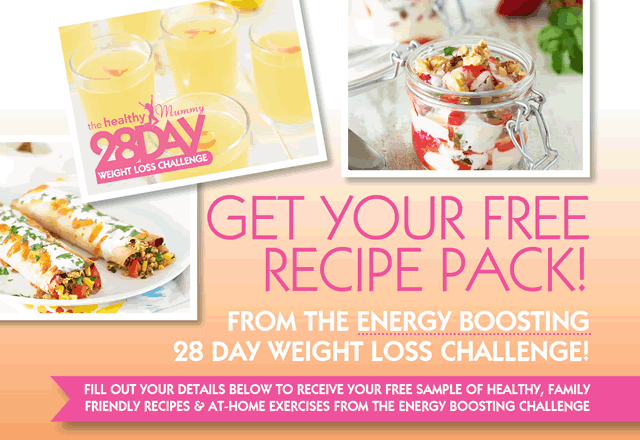 About the 28 Day Challenge
A few key things to note are:
The Challenge menu is FULLY customisable
You have access to over 1700 exclusive recipes
You have access to over 300 exercise routines
Meals are family friendly and are made in under 10-20 minutes
For a limited time, we are offering you a HUGE DISCOUNT on the lifetime membership discount on the 28 Day Weight Loss Challenge – you can see this awesome offer here.
Cat Lost 30kgs* with the 28 Day Challenge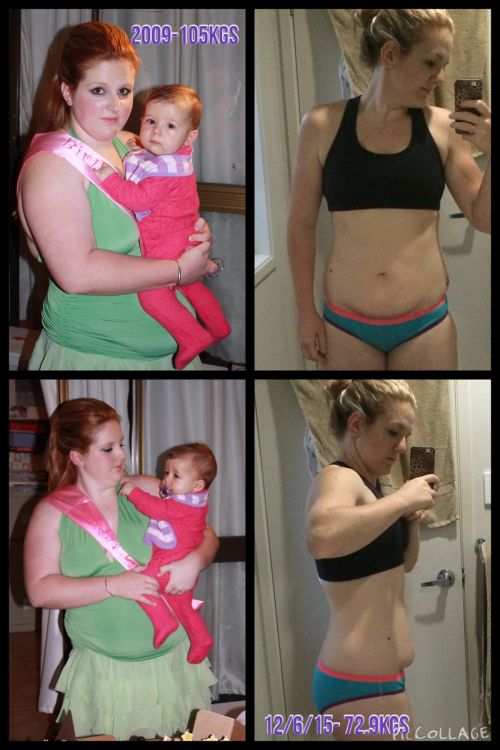 Cat says: "I love how versatile the recipes are, I am able to chop and change the cuts of meat so it stays within our budget. I used chicken mince the other night instead of chicken breast as I had stocked up while that was on sale and the Sweet Mustard Chicken was freaking amazing!
The workouts are fabulous! Everything you can do on the lounge floor while you have a few spare minutes between loads of washing while bub is napping- no excuses!"
DON'T delay!
Join  1000's of other mums on the same journey and be supported every step of the way.
You won't regret it!