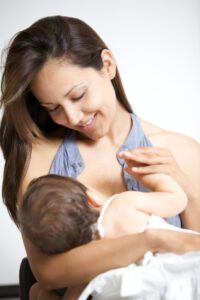 A lot of mums who are breastfeeding find that breastfeeding can actually help their weight loss but for every mum who says it has helped them lose weight there is another mum who says they either gained weight when breastfeeding or that they didn't lose weight.
Of course every one is different and has a different BMR but although breastfeeding does burn an average of 500 calories a day it also makes us more hungry as our bodies use more energy to produce the milk.
The recommendation is to consume an extra 300-500 calories a day when breastfeeding but the issue we can often face is because we are tired we end up reaching for the junk food to snack on and end up consuming way more than the recommended amount.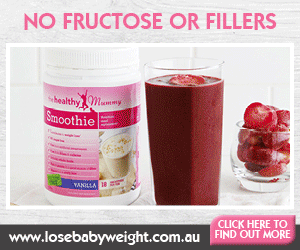 When I was breastfeeding my little boy I was hungry all the time. And when I did the night feeds I was like "GIVE ME FOOD" and I have to admit I actually looked forward to eating in the middle of the night!!
But although breastfeeding per se didn't help me lose the weight, I did manage to lose my baby weight through following our plans and planning ahead when I had the munchies.
So for example, before I went to bed I would make myself a fruit plate with sliced up pieces of fruit and then when my little man was feeding I would eat all my tasty sliced up fruit. Or I would pre make some low fat yoghurt and mix with frozen raspberries so when I got up all the raspberries were all gooey and yummy in the yoghurt.
The same applies during the day too. It is good to have lots of healthy foods on hand so when you snack you are not tucking into unhealthy foods. We have lots of healthy snack ideas here but try and focus on raw veggies, fruit, lean proteins, nuts and wholegrains.
Plus drink plenty of water and stock up on the decaff green tea – our preferred one is Tetley decaff and they have also just brought out different flavoured green teas too if you are not keen on the taste of normal green tea. And if you need some extra help try our 28 Day Weight Loss Challenge which gives you a daily plan to follow for 28 days including 800 family-friendly recipes, customisable meal plans and exercises to do at home.