Whether you are breastfeeding or bottle feeding, you'll know just how often you'll find yourself sitting down to feed your baby each day.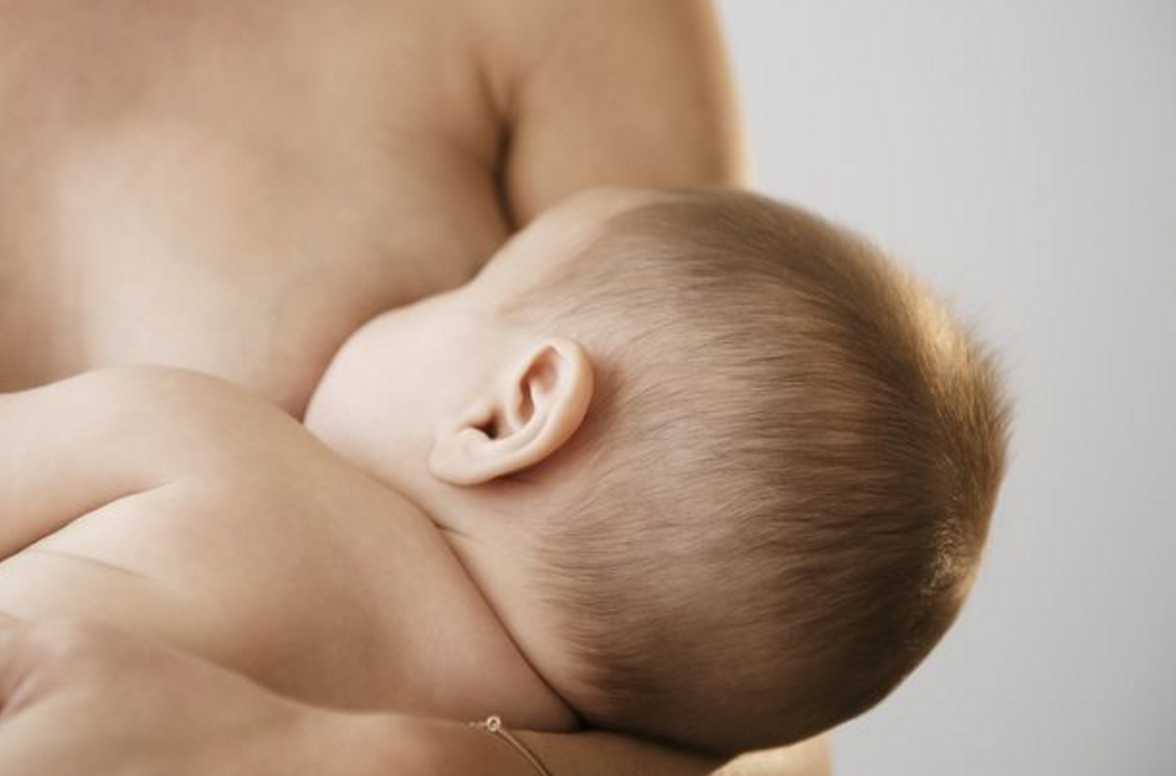 With that in mind, today we have put together a quick go-to guide so that you don't find yourself in the middle of a feed wishing you had remembered to grab something which is now just out of reach.
1. A glass of water
In order to breastfeed you need to drink more water to produce the milk, and if you are bottle feeding it's a good reminder to stay hydrated too.
It's so easy to get busy in the day and realise you haven't had anything to drink for several hours. Also many breastfeeding mums say that as soon as their baby latches on they immediately feel thirsty.
2. A healthy snack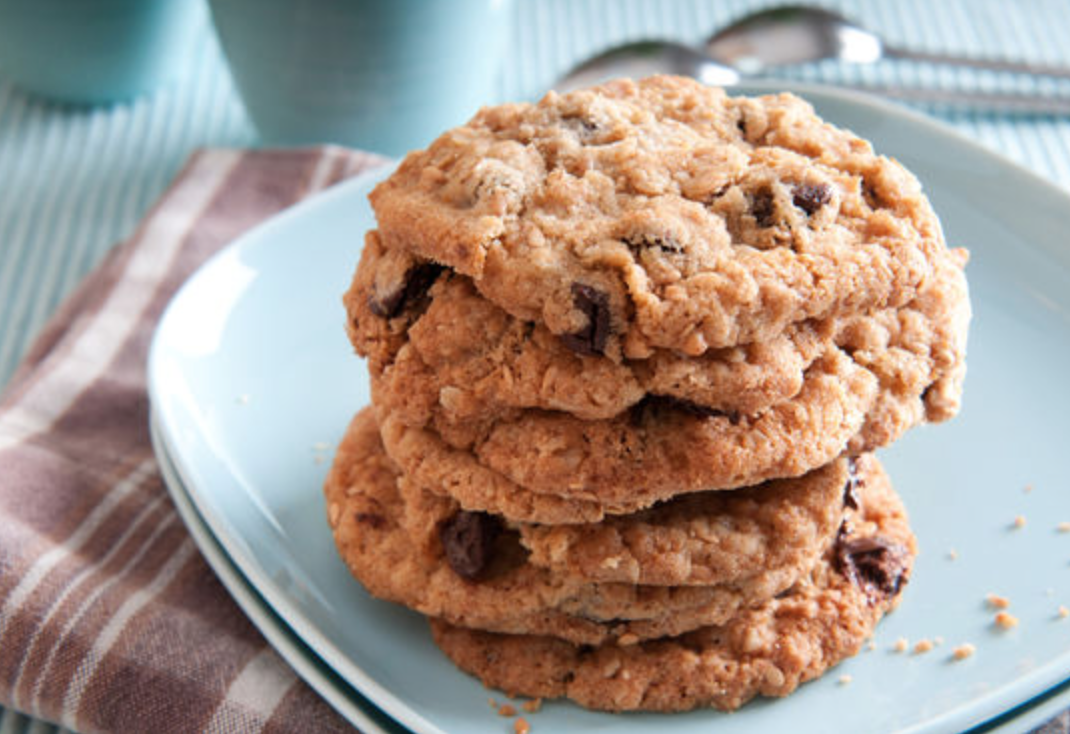 As well as the thirst, feeding your baby can also bring on hunger pains. Breastfeeding takes a lot of energy to produce, so you need to be sure you are eating enough calories each day to do it. 3 meals and 3 snacks is ideal, but always eat more if you do feel hungry.
Some of our favourite one-handed snacks that you can eat while you are feeding include bliss balls, lactation cookies, Healthy Mummy Smoothies, yoghurt, or fruit. Check out the recipes here.
3. A pillow
It's easy to fall into a bad habit of feeding your little one without sitting up properly with good posture. So as well as a feeding pillow or cushion to put under your baby, grab one for your back too so that you are sitting up straight.
4. Your phone or remote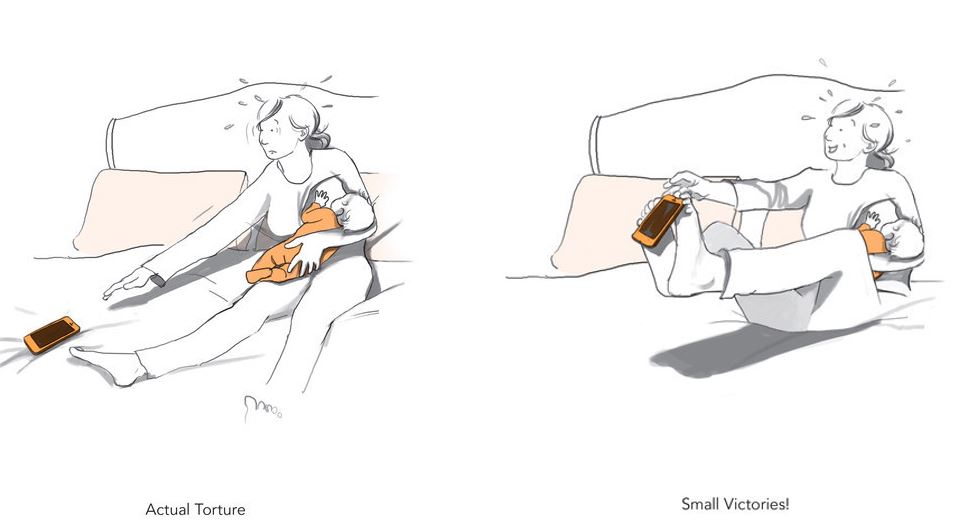 Image by Lucy Scott.
This is a good time to catch up on texting or checking emails. It's also naturally a great time to snap a cute photo of a very content milk-drunk baby post-feed. Some people say you shouldn't be brexting but we say 'do what works for you'. You can read more about brexting here.
5. A burp cloth
A muslin cloth or an old fashioned cloth nappy are essential for burping your baby, but many mums find them quite useful during feeding too to catch any milk that might come out of baby's mouth. Also, many mums experience let-down in both breasts at the same time, so you can use the cloth to catch any drips there too.
Healthy Mummy Tips:
Make sure you pop to the toilet too before you sit down – just in case baby feels like a long lunch while you're busting!
Use this forced sit-down time to do your pelvic floor exercises. Read more on that here.
If you have older children, it can be nice to have something special for them to do while you feed. For instance a puzzle, a book, or a favourite show that they only get to watch while you feed.
If you'd love to recipe our FREE MILK BOOSTING recipe ebook, then just pop your details in below and it will be in your inbox within minutes.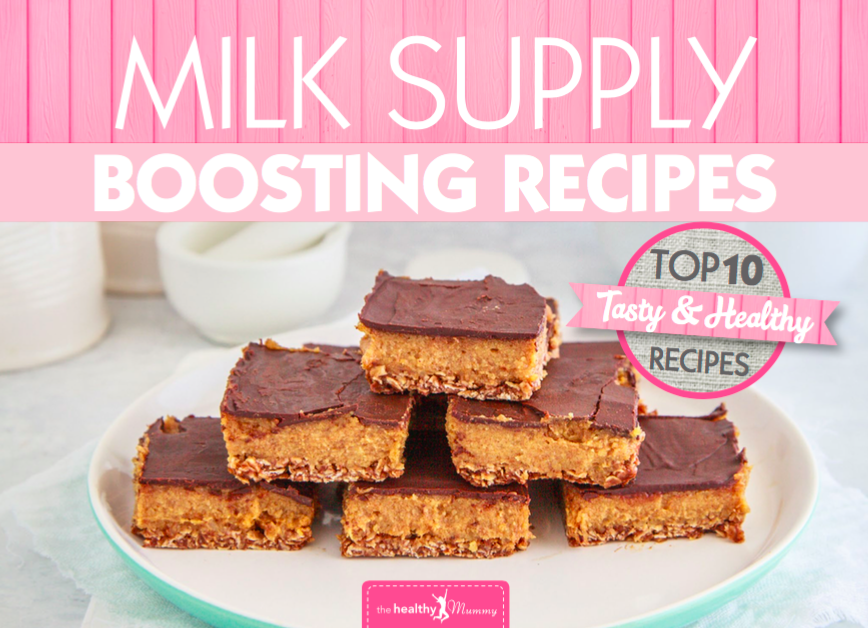 Our Healthy Mummy Smoothies are also safe for breastfeeding mums, 96% sugar free, fructose free and actually contain natural galactogogues. You can see the full ingredient list here .