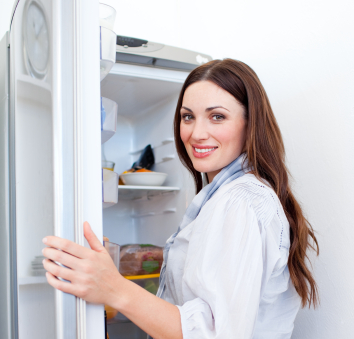 Here at Lose Baby Weight we truly believe that fresh is best when it comes to your food.
But we also understand that some nights, a frozen dinner is all that you can manage (and it's never a good idea to skip meals).
But when you head in to the freezer section at the supermarket, how do you wade through the multiple options?
With the help of our nutritionist we have come up with a quick guide for you to follow that will help you make the choice.
Calories
Firstly, turn the box over and take a look at the nutrition panel. We recommend choosing a meal that has 350 calories (1464kJ) or less per serve.
It's actually important to make sure you are eating enough calories in order to lose weight. We generally suggest a dinner to be between 400-500 calories, so if you are choosing a frozen meal that is only 300 calories you will need to add to it to make it a complete meal. For instance you might make a salad to go with the meal or steam some veggies. This will up the nutritional component and ensure that you are eating enough.
Fat
When it comes to fat, this should be less than 10g/100g – something like a chicken stir fry would work well. When a meal is high in fat it can often leave you feeling lethargic afterwards and, of course, is not going to help you lose weight.
Protein
Protein is important for weight loss, as it helps to keep you fuller for longer. Here we would suggest that protein should be 10g or more per serve, so a meal such as a beef casserole would fit the bill.
Sodium
Sodium (salt) content is a big one to watch with frozen meals, as they tend to be much saltier than fresh food. The sodium should be less than 600mg/100g.
Other Options
Instead of buying a complete frozen meal, why not consider buying a portion of the meal instead?
So for instance you can buy some frozen fish fillets, or a stuffed chicken breast, and then throw in some frozen veggies to complete the meal.
Or perhaps you could buy some quick rice to serve on nights when you don't have much time to cook. Maybe you could make sure you always keep some frozen veggies on hand that you can quickly steam to complete a meal. We're all for making short cuts – so long as they are healthy ones.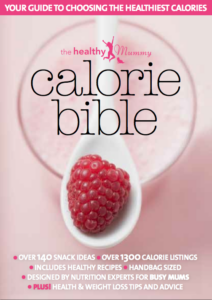 Another great option is to cook double when you make something like soups, casseroles or lasagne. Freeze a single portion to have on nights when you don't feel like cooking.
This way you know you are getting a healthy meal without having to read any nutrition labels (plus it's a lot more cost effective).
Another great tip is to make the most of your slow cooker if you have one. When you know you have a busy day coming up, pop something in the slow cooker in the morning so that you can come home to a healthy home cooked meal.
Something like our Slow Cooked Leg of Lamb is simple and delicious, and you could serve it with a green salad and some steamed beans.
If you are interested in finding out which brands of frozen meals made it on to our top picks list, grab a copy of our NEW CALORIE BIBLE! Only $19.95 and a must have in your handbag!

GET YOUR 10% DISCOUNT
If you are ready to lose weight then the Lose Baby Weight plans offer a healthy and safe exercise and diet routine and you can get a 10% discount by using code LOYALTY at the checkout
PLUS our BEST SELLING 28 Day Diet & Exercise Plan is available as an 84pg Printed Book and you can get your copy here 
Plus our NEW CALORIE BIBLE is now available – get your copy today! Only $19.95 and a must have in your handbag!
Click HERE to see our shop