Finally a healthy smoothie that helps to beat the dreaded PMT!
Produced naturally in the brain, Anandamide is known as "The Bliss Chemical" because it is released while we are feeling great.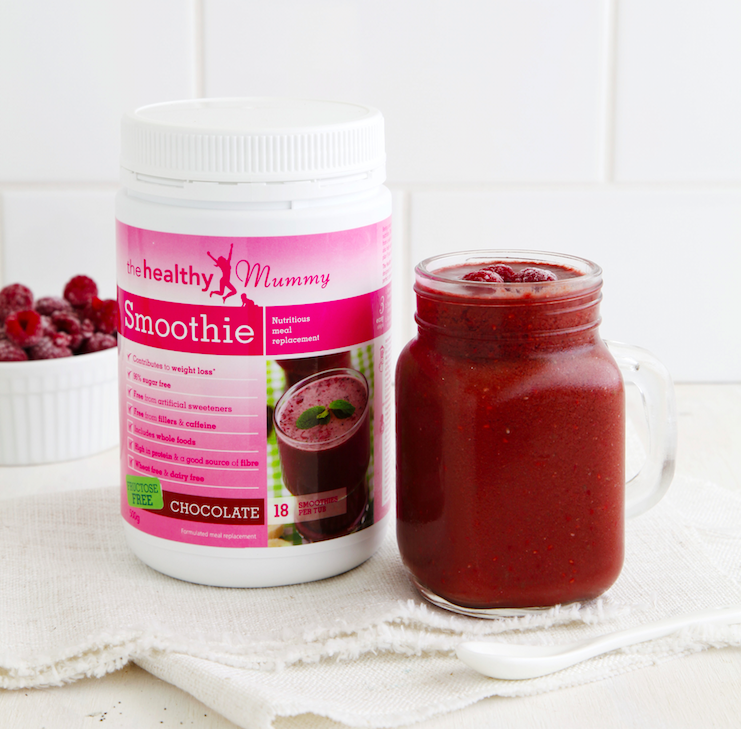 Cacao contains enzyme inhibitors that decrease our bodies' ability to breakdown anandamide. This means that natural anandamide and/or cacao anandamide may stick around longer, making us feel good longer, when we eat cacao.

Cacao is also one of the largest sources of Magnesium – the relaxer mineral.  Magnesium fights acid buildup, neutralizes toxins and calms sensitivity to pain, all great attributes to help aid in PMT.
Women who suffer with PMT almost always have very low omega 3 intake. Increasing your cellular levels of omega 3 with chia seeds, will make a big difference to your hormonal management.
The calcium provided in enriched coconut milk helps reduce mood swings, pain, bloating, depression, back pain, and food cravings all associated with PMT.
Chocolate Raspberry Smoothie (Aka Beat PMT Smoothie)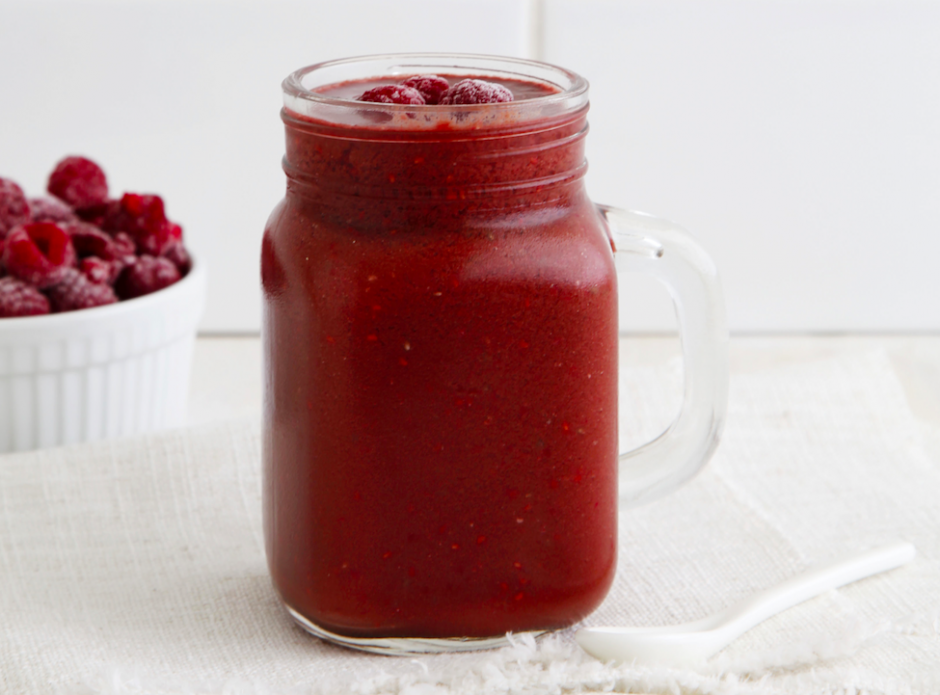 Ingredients 
2 x tbsp of Vanilla or Chocolate Healthy Mummy Smoothie mix
1 tsp raw cacao powder
1/2 cup frozen raspberries
1 tsp chia seeds
100ml unsweetened calcium enriched coconut milk
100ml filtered water
Directions 
1.Add raspberries, coconut milk chia seeds and Healthy Mummy smoothie mix into  blender and blend on high for 45 seconds to 1 minute or until smooth.
2.Add in cacao powder and blend for 10-15 seconds more
 Calories:  389 Carbs: 19.3 g, Protein: 16.2g Fat: 24.4g Fibre: 18g
Looking to change up your regular breakfast? Download your FREE breakfast recipe sampler from our 28 Day Challenge here


Or you can join the challenge directly here
Enter your details below to get your FREE Budget Meal Recipe sampler from our 28 Day Weight Loss Challenge which is created especially for busy mums.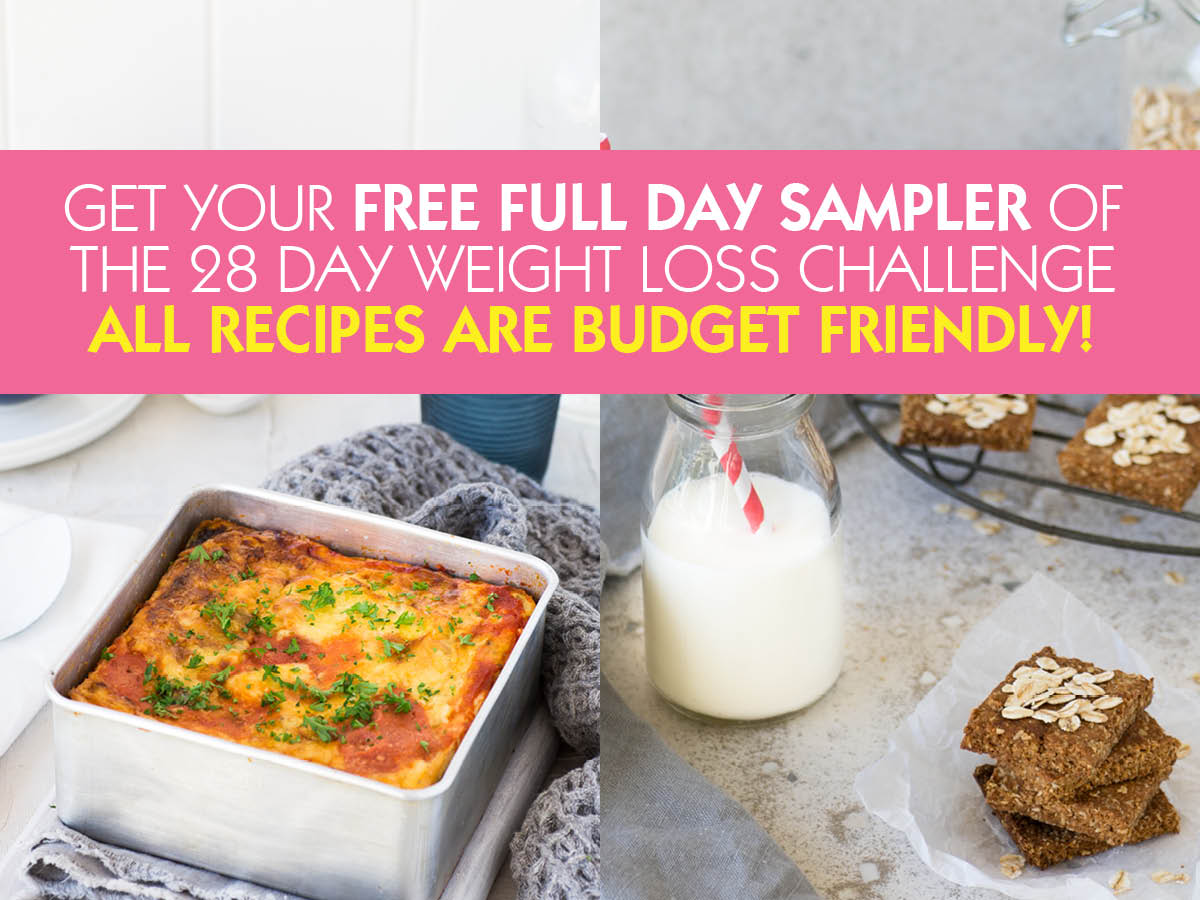 About the 28 Day Challenge
A few key things to note are:
The Challenge menu is FULLY customisable
You have access to over 1700 exclusive recipes
You have access to over 300 exercise routines
Meals are family friendly and are made in under 10-20 minutes
For a limited time, we are offering you a HUGE DISCOUNT on the lifetime membership discount on the 28 Day Weight Loss Challenge – you can see this awesome offer here
Results from mums on the 28 Day Challenge
Mums lose an average of 4-6kg (8-13 pounds) on our 28 Day Challenge and below are some of the amazing results from mums JUST LIKE YOU who are already using the 28 Day Challenge and losing tummy fat – make the change and join them today too!
You can see lots of more results and you can join here too
Eliza lost 22kg* (48 pounds) on 4 Challenges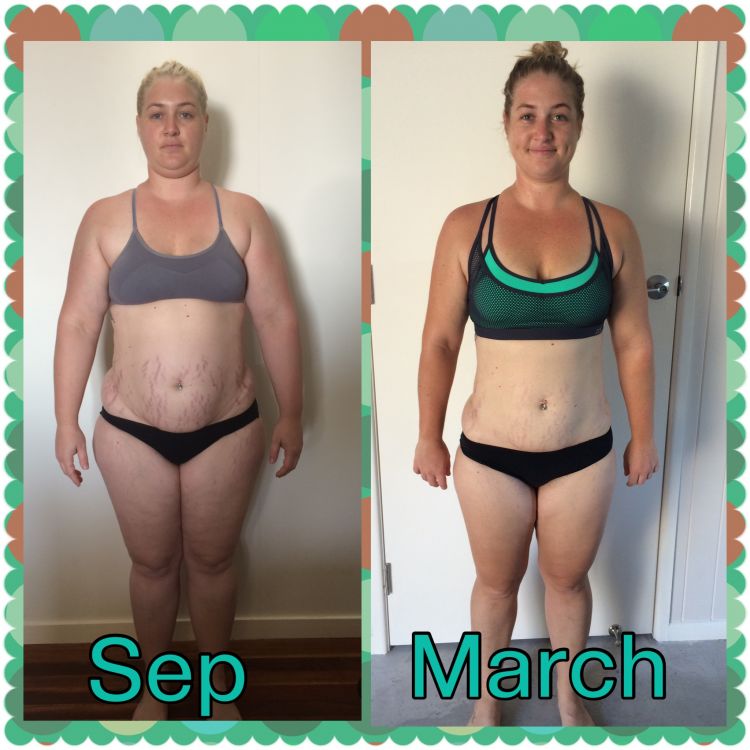 Eliza says "I started in September with my first 28 Day Weightloss Challenge. I lost 8 kg that month. So far I have lost 22 kg. But it is what I have gained which will make me a supporter for life!
Join here
You won't regret it!