With the cooler weather approaching now is the perfect time to start incorporating warming foods into your healthy eating plan.
Losing pregnancy weight is still possible while eating hearty, comforting foods – in fact, eating filling, warming foods like stews, pies and pasta dishes is a good way to remain satisfied while working towards achieving your weight loss goals.
This recipe for Spinach, Mushroom & Ricotta Cannelloni is delicious, without the added calories and will be popular with partners and kids – they won't even know it's a low-calorie option!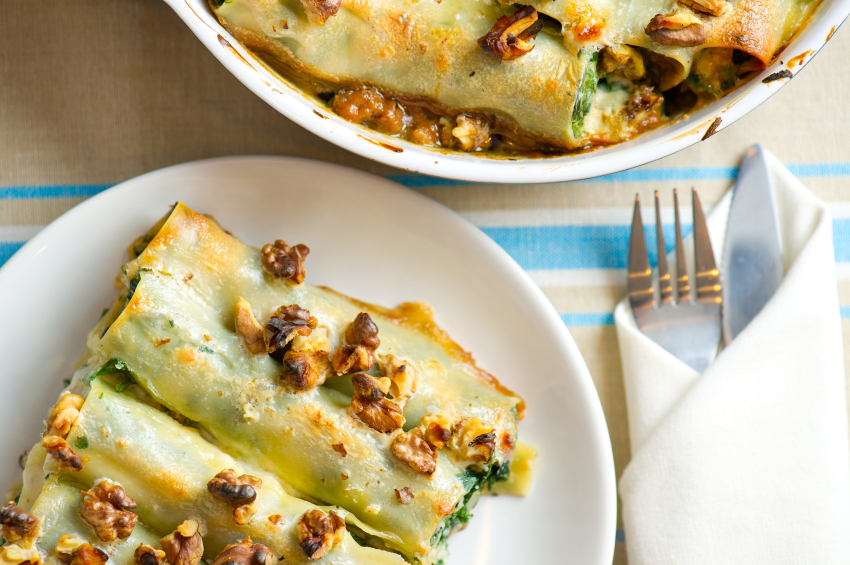 Ricotta is a good cheese choice because it is naturally lower in calories than other cheeses, while the spinach and mushrooms provide folate, protein and fibre.
Ingredients:
250g chopped frozen spinach, thawed
350g low-fat ricotta cheese
150 grams of button mushrooms, finely chopped
8 dry cannelloni tubes
Pinch of nutmeg
1 tablespoon of fresh chopped basil
Quarter of a cup of walnuts
Cracked pepper
300 ml tomato passata
2 cloves of garlic, crushed
1 tablespoon of olive oil
20 grams of parmesan, grated
Optional Extras:
Fresh baby spinach can be used instead of the frozen spinach
Add some crumbled, low-fat feta to the top if desired
Pour more tomato passata over the top of the cannelloni before baking if you prefer your meals to be extra saucy
Fresh, flat leaf parsley can be used instead of the basil
Method:
Preheat oven to 190 degrees Celsius.
Heat the olive oil in a saucepan then fry the crushed garlic in the oil for 3 minutes.
Add the passata to the saucepan and simmer on low heat for 5-8 minutes.
Remove the passata and garlic mixture from the heat and pour into a flat bottomed baking dish.
Combine spinach, mushrooms, ricotta cheese, nutmeg, basil and pepper in a large bowl.
Carefully fill the cannelloni tubes with the spinach mixture. A long-handled teaspoon helps with this delicate task.
Arrange the cannelloni tubes in a line in the baking dish, on top of the tomato passata. They should fit snugly within the tray, sitting up against each other.
Cover with tin foil and bake in the preheated oven for 20 minutes.
Remove the foil, scatter the walnuts over the top of the cannelloni and return to the oven to bake for a another 15 minutes.
Remove from the oven and serve once the top is golden brown and the pasta is cooked.
Serve with a dusting of parmesan on top.
Serves: 4. Calories per serve:  326


Every month on the 28 Day Weight Loss Challenge, we run a BRAND NEW 28 Day Menu with a different theme so you NEVER get bored!
Next month's theme is WINTER! – Perfect for the chilly weather, SUPER easy to whip up and still just as healthy.
If you are curious about the 28 Day Challenge recipes then we have a 28 Day Challenge recipe pack for you to try HERE.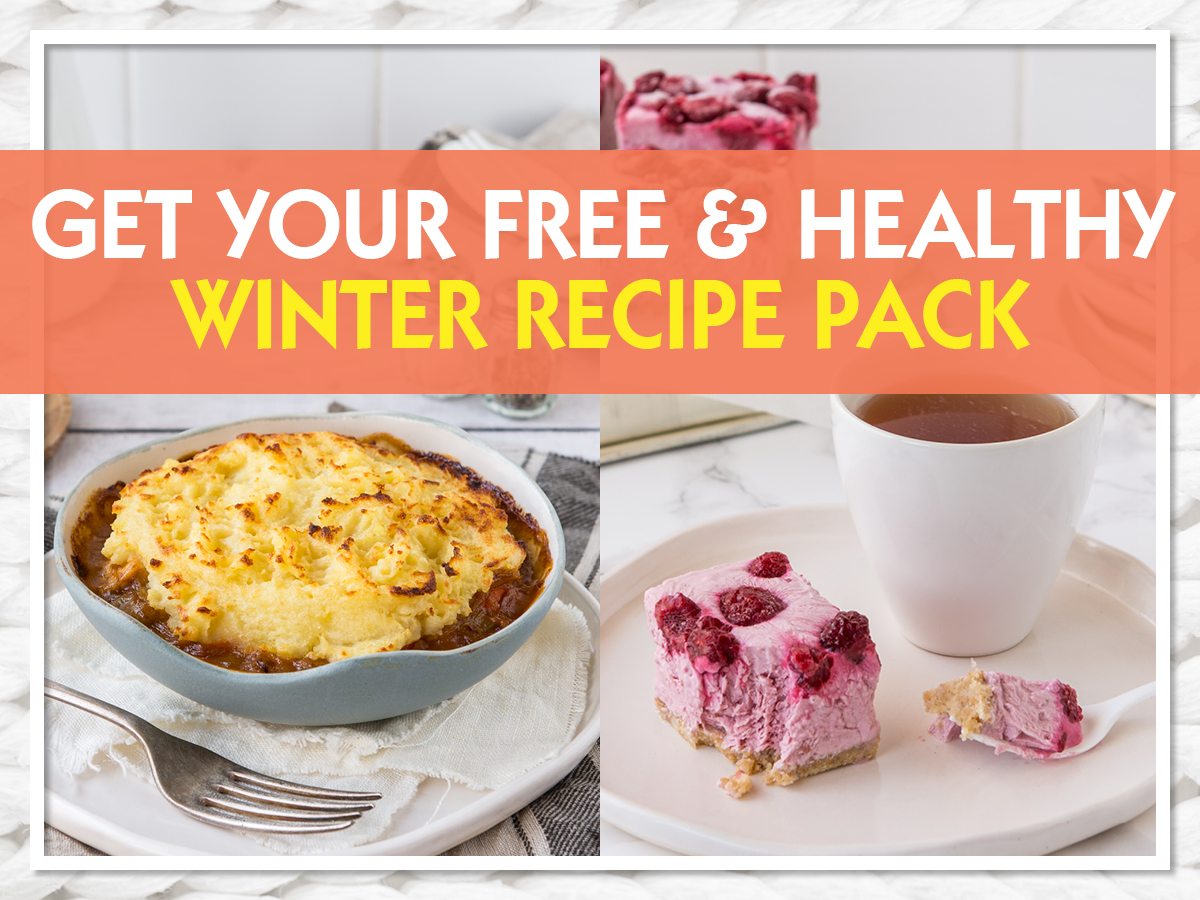 Find a delicious range of healthy recipes, packed full of energy boosting ingredients and nutrients together with easy to achieve exercise.