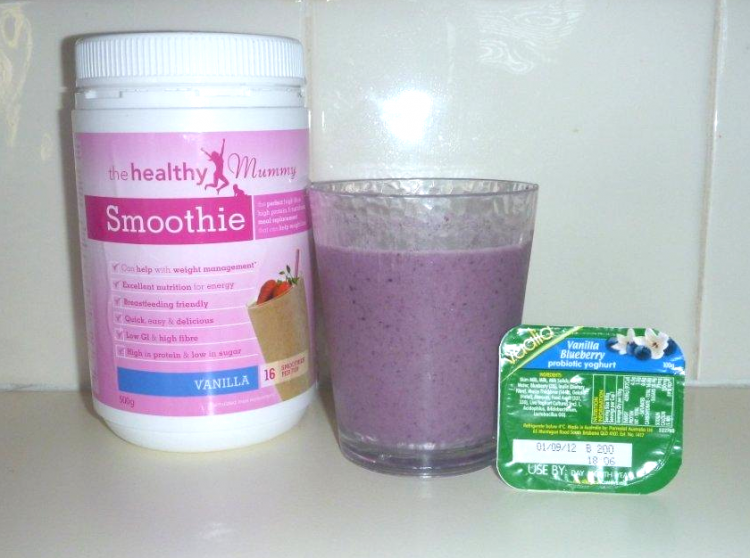 Good nutrition is so important for us mummy's but also for our children.
Toddlers can sometimes be fussy eaters and I am concerned at times that
nutrients could be lacking. Being a busy mum, there are also many days I
feel my vegetable intake is also lacking, plus I'm more of a fruit fan.
This healthy mummy smoothie is a great way to 'sneak' in some extra goodness into both yours and your children's diets without them even knowing!
This very delish smoothie is suitable to make and share with your kids, I just add the
smoothie mix to my own afterwards. Give it a try..
If you didn't know the ingredients you would never detect the hidden vegetable!

Ingredients:
1 cup frozen blueberries
1 cup broccoli – I use the frozen broccoli straight from the freezer without
cooking or defrosting
1 cup Pom juice (or you could use 100% cranberry instead)
100 gram tub of Vaalia Probiotic Vanilla Blueberry Yoghurt
Vanilla (or use strawberry if you like it a bit sweeter) Healthy Mummy Smoothie Mix (Only for the mums, not the kiddies)
Blend all ingredients thoroughly. For an extra boost of nutrition you could also add a handful of spinach leaves or blackberries – enjoy Kellie DiLullo
Need to stock up on Healthy Mummy Smoothies? Then see our shop here
And join our 28 Day Weight Loss Challenges here