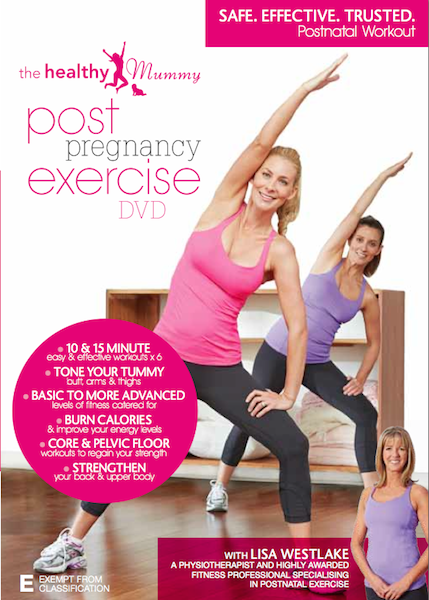 Kat Brown has reviewed our Healthy Mummy Post Pregnancy Exercise DVD – Read below to see her full review: (Please also feel free to send in your own review to [email protected])
Kat's Exercise DVD Feedback
"Wow, wow, WOW!! How amazing is this DVD!!
As a mum of 4 kids under 5 somedays can be a bit time poor for me and I can struggle to fit in any exercise, well not anymore thanks to Lose Baby Weight and this amazing DVD they have created!!
I love the instructor Lisa, she is just amazing! So easy to follow and she know's her stuff!
I also really enjoy working along with the other mummies in the DVD, it helps me to know that I can be a yummy mummy just like them!
Also not only are the exercises broken down into 10 or 15 minute sections (which is totally manageable and from what I have already done whoa feel that burn!!)
It is FULL of information that any mum (new or not) should know about their body.
I am extremely impressed with the information about your pelvic floor muscles and how to look after and how to exercise them!
After 4 babies and countless pamphlets of information about how to care for my pelvic floor finally here is some easy to understand information AND exercises!!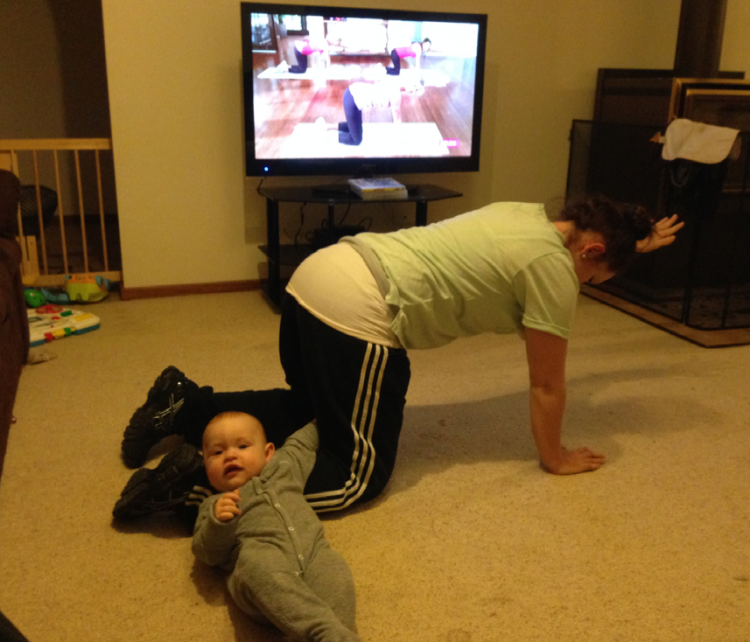 I LOVE IT!! I really do. I have sooooooooo many work out DVDs sitting in my cupboard that the instructors suck or go to fast or it's not the right exercises to target my baby body but this is!! I love it!!
And I did all of the workout and I felt it whilst doing it and I love it!!!
WELL DONE!!!
Thank you lose baby weight for this AMAZING DVD!!"
Get Our Post Pregnancy Exercise DVD

The DVD can be followed by all mums (for example new mums or mums with older children) and can be followed by someone with a basic or a more advanced level of fitness.
The six workouts are broken down into 10 and 15 minute sections that you can do when it suits you – or if you have the time and energy you can do the DVD as one 70 minute continuous workout. The Exercise DVD also covers special considerations post-birth, such as caesarean sections, back strains, muscle separation, incontinence and pelvic floor issues.
[pb_vidembed title="The Post Pregnancy Exercise DVD" caption="" url="http://vimeo.com/73423922″ type="vem" w="600″ h="455″]
The Workout Summary
15 Minute Low Impact cardio workout – The Low Impact Cardio routine will improve your fitness and energy levels, as well as burning calories, while avoiding stress on your body – in particular, your vulnerable pelvic floor. This workout will put you on the path to being a fitter, leaner and more energetic version of you.
15 Minute toning cardio workout – By combining a low impact cardio conditioning routine with light resistance training, this energetic workout will make your heart and lungs stronger while burning calories and toning your arms, legs and butt. This is a great addition to the low impact routine, or as a stand-alone cardio option with the added bonus of arm and leg toning.
10 Minute upper Body workout – Conditioning your upper body will not only have you feeling and looking stronger, it will provide postural strengthening to combat stress on your upper back. You will also benefit from increased muscle stamina and definition, allowing you to keep up with your little ones.
10 Minute Lower Body workout – Hone in on your butt and legs with this lower body strengthening workout. It will have you looking and feeling strong, toned and energised.
10 Minute Abs, Back & core workout – The abdominal, back and core muscles are at the centre of a healthy body. With these safe and effective exercises, you will improve your posture, help alleviate back pain and strengthen your pelvic floor while you regain your waist and condition your abs and back.
10 Minute Stretch & Relax- Lengthen your muscles and relax your mind and body as you calmly and quietly stretch your body, top to toe.
PLUS…See our special section covering all you need to know on special considerations post-birth, such as caesarean sections, back strains, muscle separation, incontinence and pelvic floor issues.
You can purchase it here
Questions & Answers