We just love raspberries at the moment. High in antioxidants such as Vitamin C, quercetin and gallic acid that fight against cancer, heart and circulatory disease and age-related decline they are great for your health and losing baby weight. Also their rich colour and their sweet but tart flavour make them perfect for desserts!
And since everyone is loving Bliss Balls so much at the moment, the fabulous Shelly Robb has created these delectable Raspberry Bombs for us all to Bliss out on.
These delicious morsels are easy to make and a great snack for either at home or when you're out and about.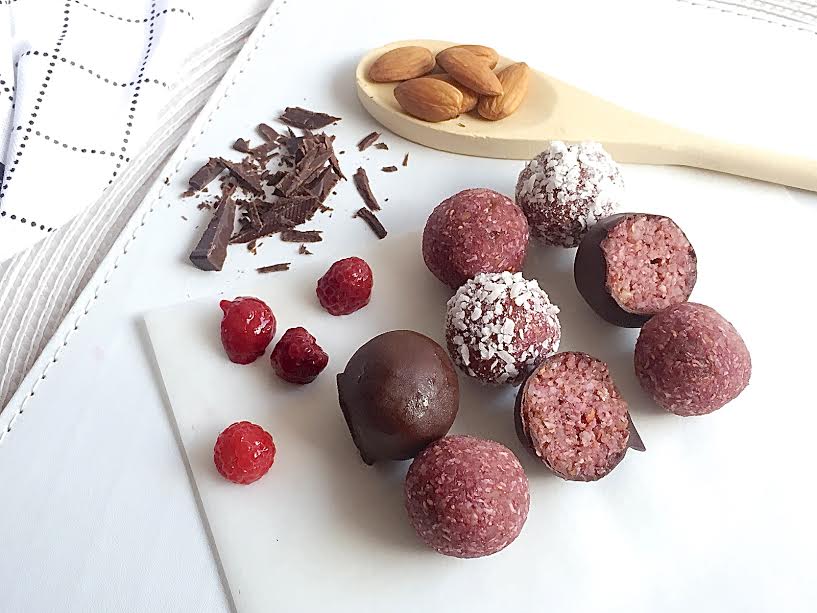 Ingredients
1 cup raw almonds
½ cup of desiccated coconut
1 cup frozen raspberries
3 medjool dates (seeds removed)
Chocolate coating (optional)
40 grams dark chocolate (I use 70% caoco)
1 teaspoon coconut oil
*** This amount will coat half of the Raspberry Bombs, if you want to coat them all, simply double the chocolate coating recipe.
Method
Blitz the almonds in food processor/blender of choice. (Whether you blitz to a fine powder of leave them a little crunchier is up to you.)
Add remaining ingredients to food processor/blender and blitz. You may need to stop and scrape down sides of dish then continue to blitz further.
Once well combined, roll into balls
Pop in fridge or freezer to set.
If you want to use the chocolate coating….
1. Melt chocolate using your preferred method
2. Add coconut oil and mix well to combine
3. Dip raspberry bombs into melted chocolate then place on tray lined with baking paper and use a tooth pick to dip the balls in the chocolate mix
4. Pop in fridge or freezer to set.
Once set store these in the fridge or freezer so that they keep longer (I prefer freezer)
Tip: You can also roll them in coconut, crushed nuts or caoco.
This batch made 24 Raspberry Bombs
56 calories each without chocolate coating
72 calories each with chocolate coating
– Thanks so much Shelly!


Every month on the 28 Day Weight Loss Challenge, we run a BRAND NEW 28 Day Menu with a different theme so you NEVER get bored!
Next months theme is the SLOW COOKING AND ONE POT WINTER WONDERS! – Perfect for the chilly winter weather, SUPER easy to whip up and still just as healthy.
If you are curious about the 28 Day Challenge recipes then we have a 28 Day Challenge recipe pack for you to try HERE.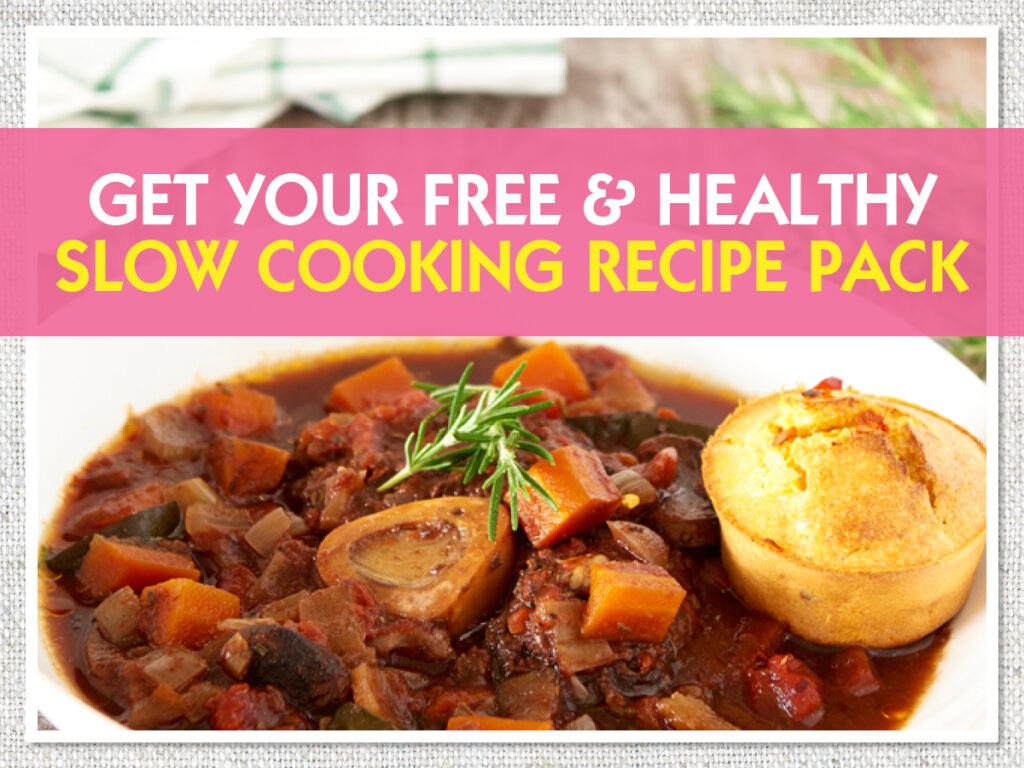 Find a delicious range of healthy recipes, packed full of energy boosting ingredients and nutrients together with easy to achieve exercise.