We all know how important breakfast is to start our day on the right foot and kick start our metabolism for healthy weight loss.
And while there are a variety of healthy foods available, when the morning rush hour is upon us, we often need something quick but nutritious that we can grab and eat on the run.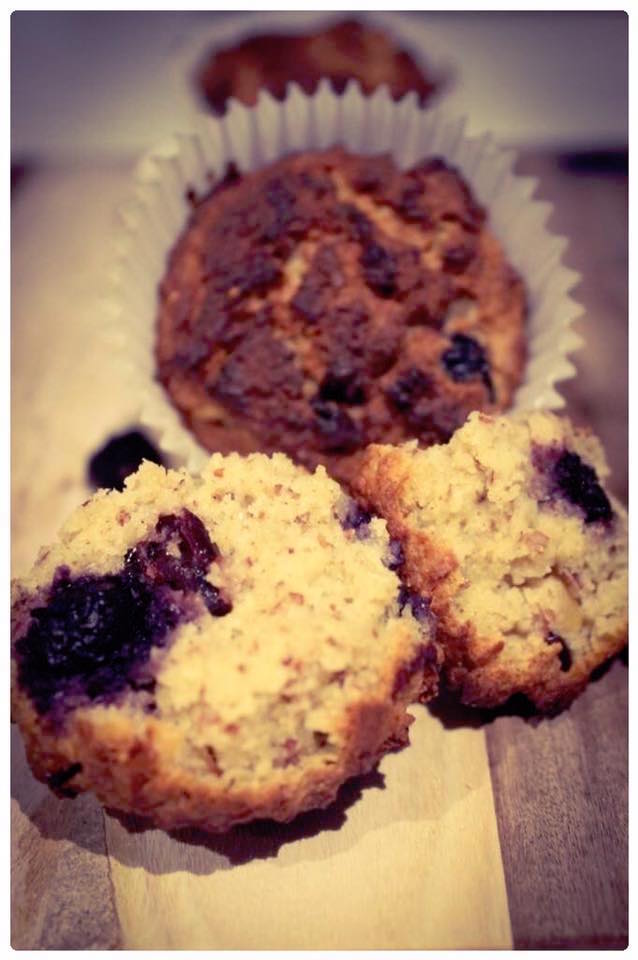 Store bought muffins are usually packed full of processed ingredients (not to mention enormous in size). Baking your own allows you to control the portion size and ingredients, especially important when trying to eat healthily and lose your baby weight.
White flour is replaced with almond meal for an extra hit of protein, while the sweetness comes from cinnamon and honey, not masses of sugar. Low GI, high in fibre and omega 3, you can think of these like your bowl of breakfast in muffin form.
Ingredients:
2 cups of rolled quinoa
1 cup of finely ground almond meal
1 cup low fat Greek yoghurt
1 cup pie fruit (Ardmona Apple pie fruit is great though you could use Apricot pie fruit or even apple or apricot puree)
1/4 cup of blueberries
½ cup of sultanas or dried cranberries
¼ cup LSA
¼ cup Olive Oil
4 eggs
2 tbsp. honey
2 teaspoons baking powder
1 teaspoon ground cinnamon + 1 tbsp. extra for sprinkling
Directions
Preheat oven to 160 C
Combine almond meal, LSA, baking powder, sultanas/cranberries and cinnamon
Fold in rolled quinoa and mix well to combine
Add yoghurt, eggs, olive oil, honey and apple and stir to form a thick batter.
Allow batter to sit for 10 minutes while preparing muffin tray.
Line muffin tray with muffin cups.
Spoon batter into cups and sprinkle lightly with extra cinnamon
Bake for 40 minutes or until muffin is baked all the way through.
Delicious warm or cold and perfect for lunch boxes or with a cup of tea for a mid morning snack
Makes 8 muffins. Approx. 250 calories per muffin 
Maree's results after just 28 days on our weight loss challenge.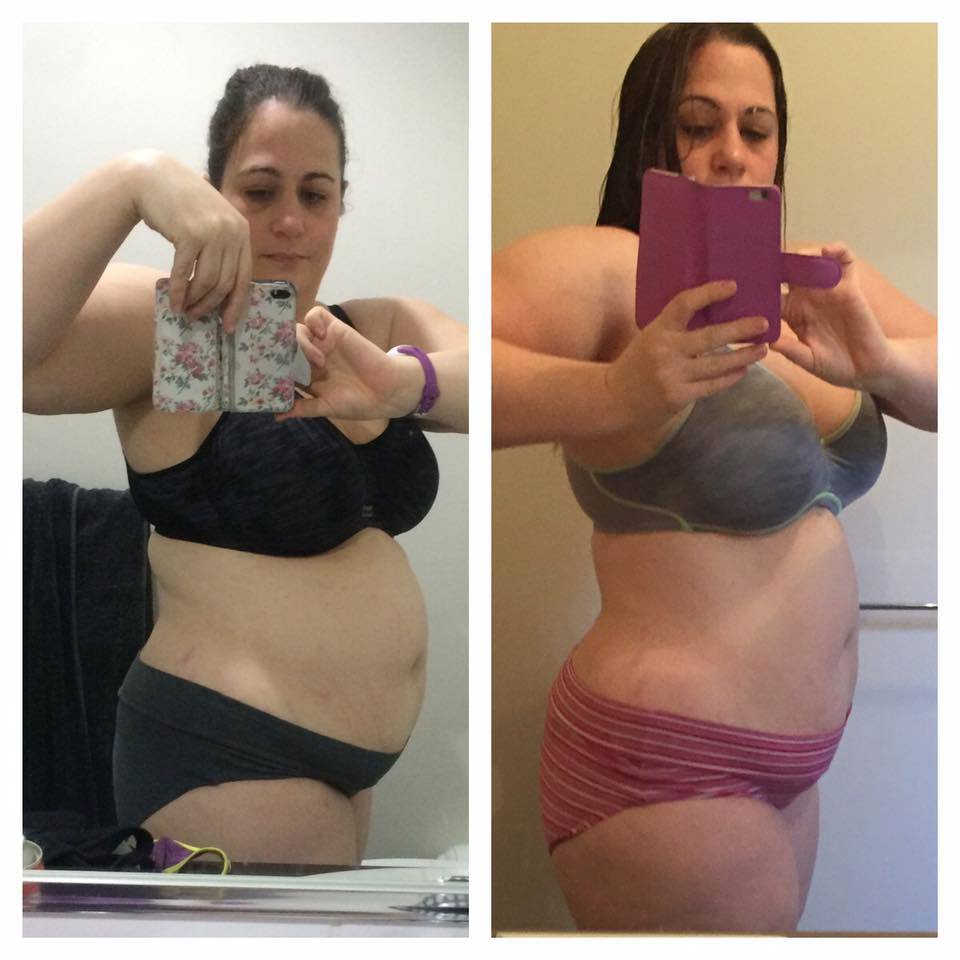 Maree says: "My results from the May Challenge. Threw my scales out the beginning of May but guessing I've dropped a couple kilo's.. Feeling great, bring on June."
You won't regret it!
Join the challenge here