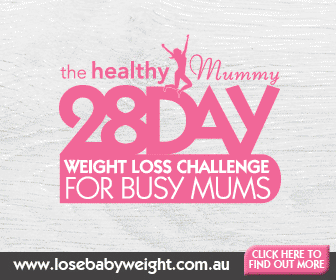 The body of a new mum is constantly adapting to the demands put upon it by having a new baby to care for, which is why it is so important to understand what you can do to prevent injury and help your body survive the new challenges put upon it.
It's reported that between 50 – 70% of pre-natal mums experience back pain which can often continue for many months after labour. The hormone 'relaxin' which helps a new mums ligaments become more flexible is the main contributor to back pain especially if you have a weakened core and pelvic area.
With your body now required to perform repetitive physical tasks such as twisting, stretching & lifting it's no wonder your body wants to collapse at times, but there are some key things that can help your body get through this stage and reduce your risk of back pain: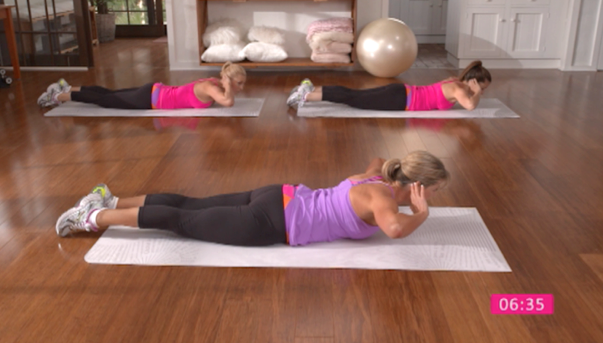 Top Tips for preventing and managing back pain.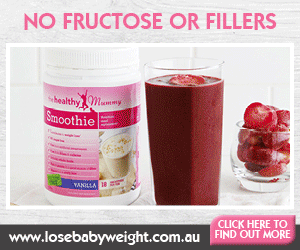 1. Bend your knees! It doesn't matter if you're picking a small toy off of the floor or lifting your baby out of her cot you must bend your knees to reduce the stress on your lower back as you bend.
2. Whenever you're standing with your baby keep them close to your chest. Holding your baby away from your body puts a much greater strain on your back.
3. Follow a safe and effective exercise routine. The best way to alleviate back pain is to strengthen it and prepare it for the challenges of being a busy Mum. The Superman(mum) exercise shown here is one of the best upper back strengthening techniques as featured in The Healthy Mummy Post Pregnancy Exercise DVD
4. Avoid twisting at the hips. If you need to turn around try to turn your whole body starting with your feet.
5. Try to avoid carrying your baby on your hip. This can feel like a comfortable position for carrying your little one, but the stress put upon an unstable pelvic area is large enough to cause long term problems.
6. Try to maintain correct posture. This can be hard to remember when it's 3am in the morning, but small changes such as using a nursing pillow instead of hunching over your baby when feeding will greatly improve your posture.
Watch the clip below to get some a great back strengthening exercises – this video is taken from our Post Pregnancy Exercise DVD which is available now for $39.99 here
[pb_vidembed title="Strengthen Your Back" caption="" url="http://www.youtube.com/watch?v=yrjQNftyPRI" type="yt" w="550″ h="465″]

Get Our Post Pregnancy Exercise DVD
The DVD can be followed by all mums (for example new mums or mums with older children) and can be followed by someone with a basic or a more advanced level of fitness.
Lisa Westlake is our incredible fitness instructor and postnatal exercise specialist throughout the DVD. With her extensive physiotherapy experience and qualifications (Lisa is one of the most awarded fitness professionals in Australia), Lisa is the perfect fitness instructor to bring The Healthy Mummy Post Pregnancy Exercise DVD to life – you will love working out with her. (You can see our Q&A with Lisa with commonly asked questions on the DVD here)
The exercises in The Healthy Mummy Post Pregnancy Exercise DVD are effective and safe and Lisa will guide you through each of the workouts. As well as assisting in the improvement of your overall fitness levels, the workouts in the DVD will also help in the burning of calories, the improvement of your core strength and the strengthening of your pelvic floor.
The six workouts are broken down into 10 and 15 minute sections that you can do when it suits you – or if you have the time and energy you can do the DVD as one 70 minute continuous workout. The Healthy Mummy Post Pregnancy Exercise DVD also covers special considerations post-birth, such as caesarean sections, back strains, muscle separation, incontinence and pelvic floor issues.
The Workout Summary
15 Minute Low Impact cardio workout – The Low Impact Cardio routine will improve your fitness and energy levels, as well as burning calories, while avoiding stress on your body – in particular, your vulnerable pelvic floor. This workout will put you on the path to being a fitter, leaner and more energetic version of you.
15 Minute toning cardio workout – By combining a low impact cardio conditioning routine with light resistance training, this energetic workout will make your heart and lungs stronger while burning calories and toning your arms, legs and butt. This is a great addition to the low impact routine, or as a stand-alone cardio option with the added bonus of arm and leg toning.
10 Minute upper Body workout – Conditioning your upper body will not only have you feeling and looking stronger, it will provide postural strengthening to combat stress on your upper back. You will also benefit from increased muscle stamina and definition, allowing you to keep up with your little ones.
10 Minute Lower Body workout –  Hone in on your butt and legs with this lower body strengthening workout. It will have you looking and feeling strong, toned and energised.
10 Minute Abs, Back & core workout – The abdominal, back and core muscles are at the centre of a healthy body. With these safe and effective exercises, you will improve your posture, help alleviate back pain and strengthen your pelvic floor while you regain your waist and condition your abs and back.
10 Minute Stretch & Relax-  Lengthen your muscles and relax your mind and body as you calmly and quietly stretch your body, top to toe.
PLUS…See our special section covering all you need to know on special considerations post-birth, such as caesarean sections, back strains, muscle separation, incontinence and pelvic floor issues.
We hope you enjoy The Healthy Mummy Post Pregnancy Exercise DVD and, as always, we love customer feedback so please get in touch.
Questions & Answers
Join our 28 Day Weight Loss Challenge and get access to:
28 Days of family friendly healthy meals
Personalised weekly shopping lists and customisable meal plans
Access to the exclusive challenge 1000+ recipe hub
28 days of effective at home exercises to fit into your busy day
Expert advice and support from the team and 1000's of other mums on the challenge
See all the details and join here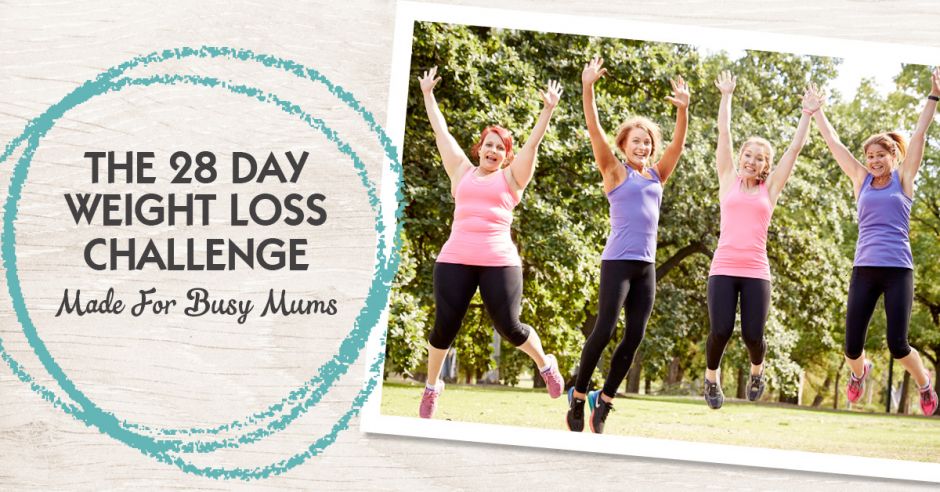 Results from mums on the 28 Day Challenge
Mums lose an average of 4-6kg (8-13 pounds) on our 28 Day Challenge and below are some of the amazing results from mums JUST LIKE YOU who are already using the 28 Day Challenge and losing tummy fat – make the change and join them today too!
You can see lots of more results and you can join here too
Eliza lost 22kg (48 pounds) on 4 Challenges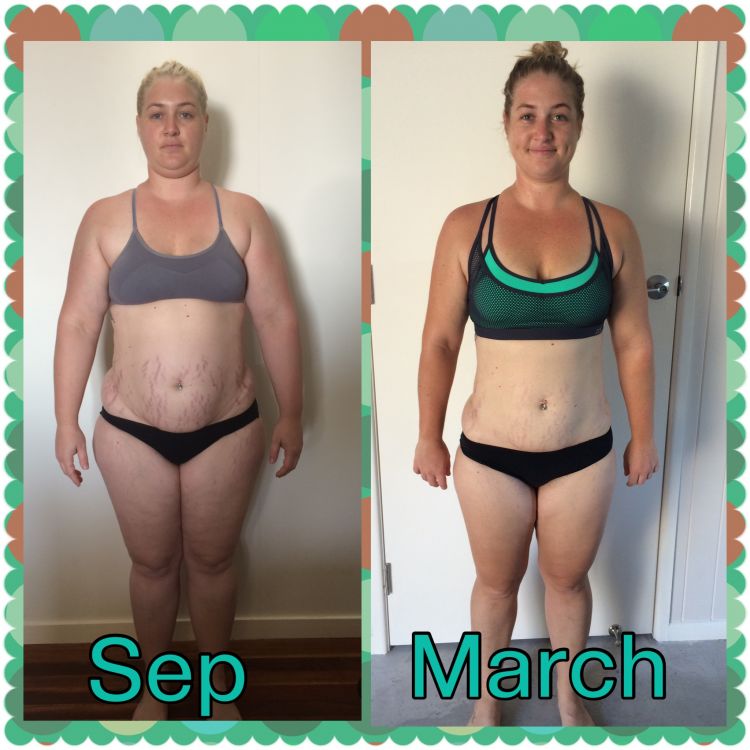 Eliza says "I started in September with my first 28 Day Weightloss Challenge. I lost 8 kg that month. So far I have lost 22 kg. But it is what I have gained which will make me a supporter for life!
Join here
You won't regret it!