This curry is a delicious dish that combines sweet and sour flavours with a hint of chilli.
Once again it's easy to see how you can make your own curries without the need for sachets, jars or packets of sauce which can often contain unwanted salt and fat.
Feel free to add some extra veg to this recipe depending what you have on hand.
Some green beans would work well, as would some baby corn, finely chopped carrots or some red capsicum.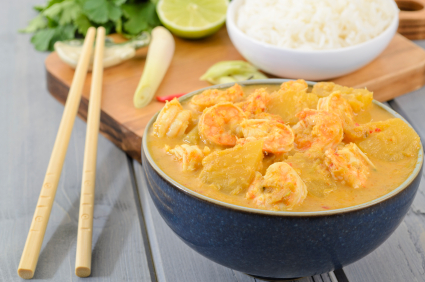 You might also switch the prawns for some chicken if you prefer. Fresh pineapple tastes great if you can get your hands on some – otherwise just use a tin of drained pineapple pieces. If you can't find lemongrass you can just add the zest of 1/2 a lime.
This curry tastes great as is, or you could also serve it with some brown rice or cous cous.
Ingredients:
1 tbsp olive oil
1 medium onion, peeled and finely chopped
1 tsp crushed garlic
2 tbsp curry powder
1 small red chilli, very finely chopped (optional)
1/2 a lemongrass stick, chopped finely
2 tbsp plain flour (try to use wholemeal)
2 cups milk (skim or regular)
1 kg of raw prawns, peeled and deveined
2 cups of fresh pineapple, cut into chunks
Juice of ½ a lime
½ cup fresh coriander or parsley leaves, to serve
Method:
In a large frying pan, heat the olive oil.
Add the onion and garlic and stir fry for 5 minutes.
Stir in the curry powder and chilli; then add the flour and stir for a further minute.
Add the milk, stirring until the sauce is smooth and has thickened.
Simmer for a further 2 minutes before adding the prawns and pineapple.
Cook the prawns for 5 minutes before adding the lime juice and coriander.
Serves: 6. Calories per serve: 255.


Every month on the 28 Day Weight Loss Challenge, we run a BRAND NEW 28 Day Menu with a different theme so you NEVER get bored!
Next months theme is the SLOW COOKING AND ONE POT WINTER WONDERS! – Perfect for the chilly winter weather, SUPER easy to whip up and still just as healthy.
If you are curious about the 28 Day Challenge recipes then we have a 28 Day Challenge recipe pack for you to try HERE.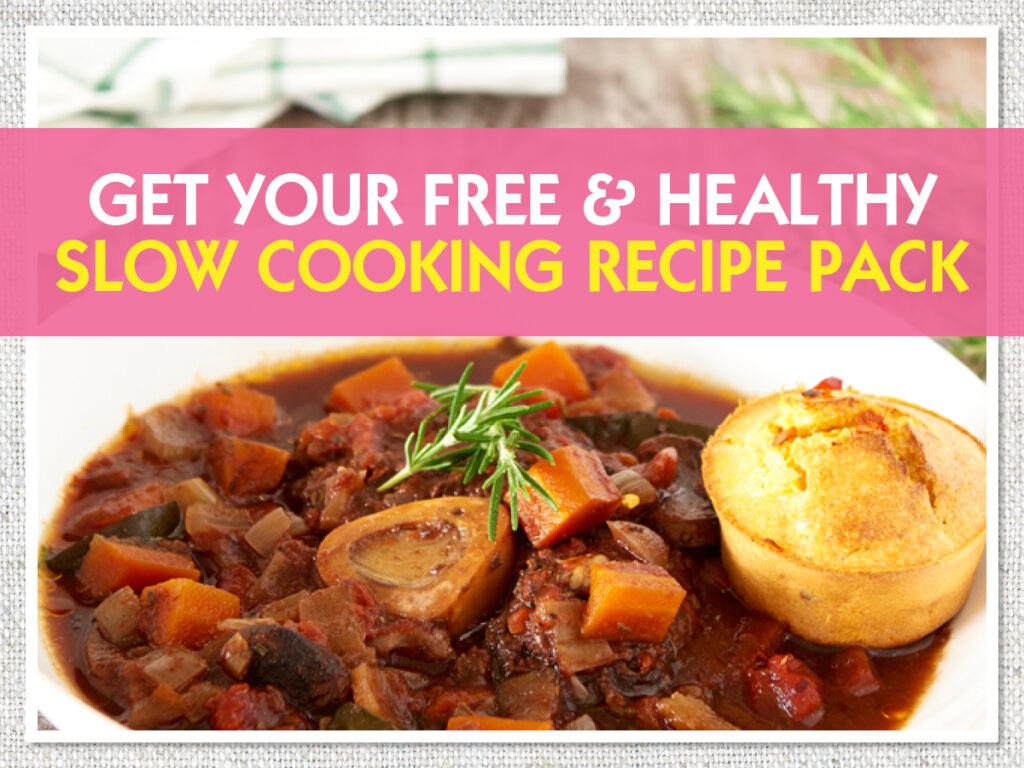 Find a delicious range of healthy recipes, packed full of energy boosting ingredients and nutrients together with easy to achieve exercise.