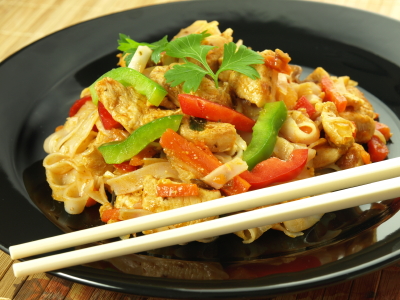 Hopefully the name of this dish didn't throw you off!
If you're a fan of satay-style meals you are going to love this idea.
By simply using some good quality (100% peanut) peanut butter you can make your very own Asian flavoured tasty meals at home in no time at all.
This delicious noodle dish uses a simple dressing (that could be adapted to any salad or stir fry) which packs a big punch in terms of crunch, flavour, colour and a healthy hit of protein.
If you're not a fan of peanuts, or are allergic, use any type of nut butter such as almond, cashew or Brazil nut butter. These are available in the health food aisle at most supermarkets, or health food stores.
Nut butters fall into a similar category as nuts, brown rice and avocado in terms of being a healthy food that can be high in calories. You can read more about that here.
You can really mix up the flavours here – so just use whatever veggies you have on hand. As this is a 'raw' dish in terms of the vegetable content it's best to avoid things like regular onion or eggplant which some people find taste much better cooked.

Ingredients:
200g rice noodles
200g cooked chicken breast (you could use a BBQ chicken to save time)
1 red capsicum, cut into strips (or use a combination of red, green and yellow)
1 large carrot, peeled and cut into matchsticks
2 celery sticks, cut into chunks
Big handful of baby spinach or shredded bok choy
3 green onions, finely chopped
Big handful of bean sprouts (optional)
Handful of fresh coriander, to serve
Dressing:

3 tbsp (100% peanut) peanut butter

2 tbsp soy sauce

Juice of one lime

1 tbsp honey

2 tbsp rice vinegar

1 tbsp finely chopped fresh ginger

1 tbsp finely chopped garlic

1 red chilli, de-seeded and finely chopped (optional)
Method:
Cook the noodles according to the packet directions.
Drain before placing the noodles in to a large bowl.
Add the capsicum, carrot, celery, spinach, onion and bean sprouts if using.
Toss to combine the veggies with the noodles.
Place all of the dressing ingredients into a small bowl or jar and stir to combine.
Pour dressing over the noodles and top with the chicken and coriander to serve.
Serves: 2. Calories per serve: 534.

Join the 28 Day Challenge
The 28 Day Challenges will provide you with the skills to make the right decisions when it comes to food choices plus support and tips to make food prep, fitting in exercise, staying motivated and reaching your goals really easy.
For over 800 family friendly recipes with daily meal and exercise plans, join our 28 Day Weight Loss Challenge made especially for BUSY MUMS!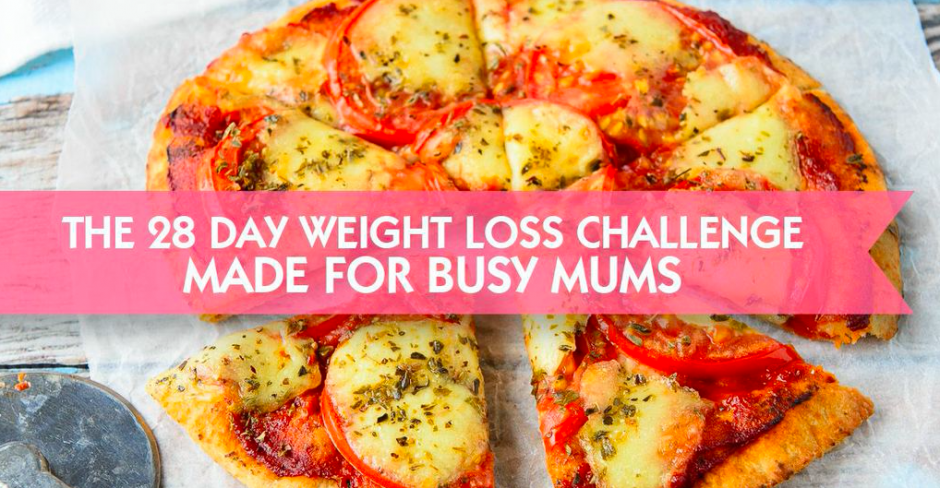 Results from mums on the 28 Day Challenge
Mums lose an average of 4-6kg on our 28 Day Challenge and below are some of the amazing results from mums JUST LIKE YOU who are already using the 28 Day Challenge and losing tummy fat – make the change and join them today too!
You can see lots of more results and you can join here too
Lizzie lost 10kg on 3 Challenges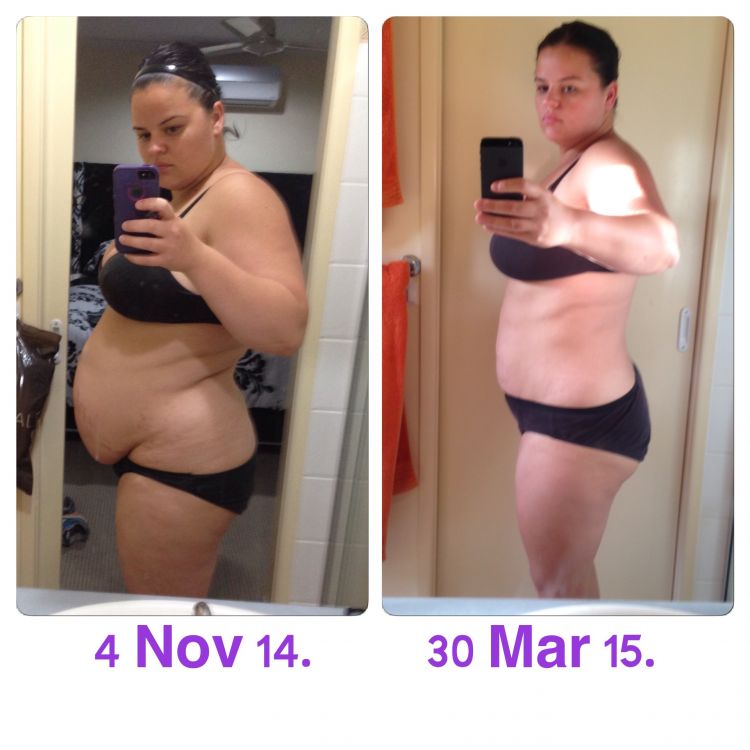 Lizzie says: "The food is delicious and very easy to make. The recipes are very simple and don't require a lot of ingredients.
I love that the menu plan for the week is all worked out and it can be customised to suit your family and the ingredients you may have on hand" Join here
Eliza lost 22kg on 4 Challenges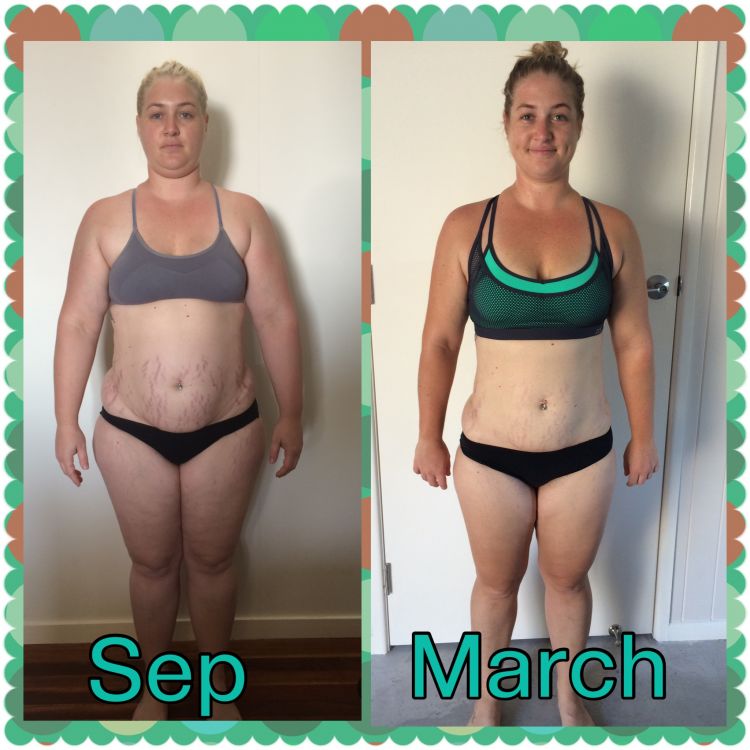 Eliza says "I started in September with my first 28 Day Weightloss Challenge. I lost 8 kg that month. So far I have lost 22 kg. But it is what I have gained which will make me a supporter for life! Join here
Lauren has lost 46kg on 6 rounds


Lauren says "I'd highly recommend starting with a 28 Day Weight Loss Challenges. It's such a great way to learn about healthy eating and exercise….. The Challenges are perfect as they run for 28 days, with so many different customizable options for every meal and day" Join here
Join now
You won't regret it!