When it comes to healthy eating, one of the least fun parts is washing up after cooking a meal.
So today we have a healthy eating one pot wonder that will produce a delicious roast chicken and vegetable meal that the whole family will love.
Feel free to add any other roasting vegetables that you like to the pan – such as zucchini, yellow squash, carrots, beetroot or capsicum.
When you are trying to lose pregnancy weight, it's a great idea to enjoy a rainbow of colourful vegetables so that you are taking in loads of vitamins and minerals.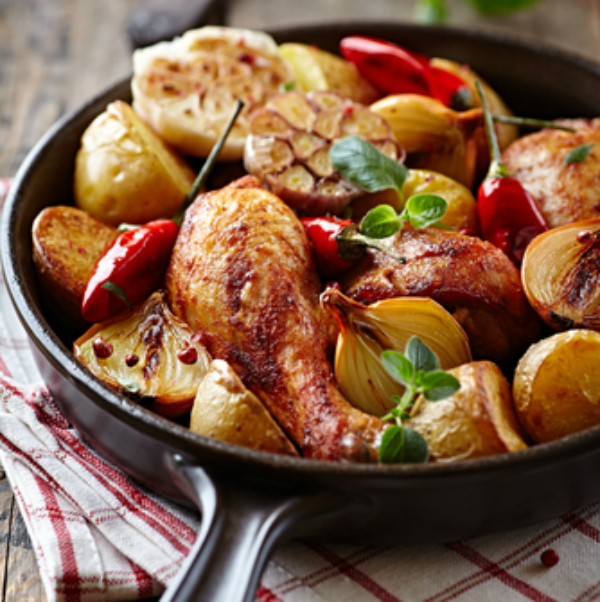 Ingredients:
500g chicken thighs, drumsticks or breasts
1 tbsp olive oil
1 whole bulb garlic, cut in half
3 small onions, peeled and cut into quarters
3 potatoes or 1 medium sweet potato, cut into chunks
3 small chillis (optional), whole
1 cup of chicken or vegetable stock
2 tbsp chopped rosemary
Salt and pepper to taste
Juice and zest of one lemon
Method:
Preheat your oven to 200C.
Heat the oil (if you have one, use a dish that can go from stove to oven) on medium/high.
Add the garlic and onions, and stir fry for around 4 minutes to get a little colour.
Pour in the stock and bring to the boil for 2-3 minutes.
Add the potatoes, chilli and chicken.
Season to taste and add the rosemary.
Place in the oven for 30 minutes.
Turn everything over and then add the lemon juice and zest.
Stir well and then cook for a further 30 minutes or until the chicken is cooked well and the veggies are browned.
Serves: 4. Calories per serve: 265 (based on using chicken thighs and sweet potato)


Every month on the 28 Day Weight Loss Challenge, we run a BRAND NEW 28 Day Menu with a different theme so you NEVER get bored!
Next months theme is the SLOW COOKING AND ONE POT WINTER WONDERS! – Perfect for the chilly winter weather, SUPER easy to whip up and still just as healthy.
If you are curious about the 28 Day Challenge recipes then we have a 28 Day Challenge recipe pack for you to try HERE.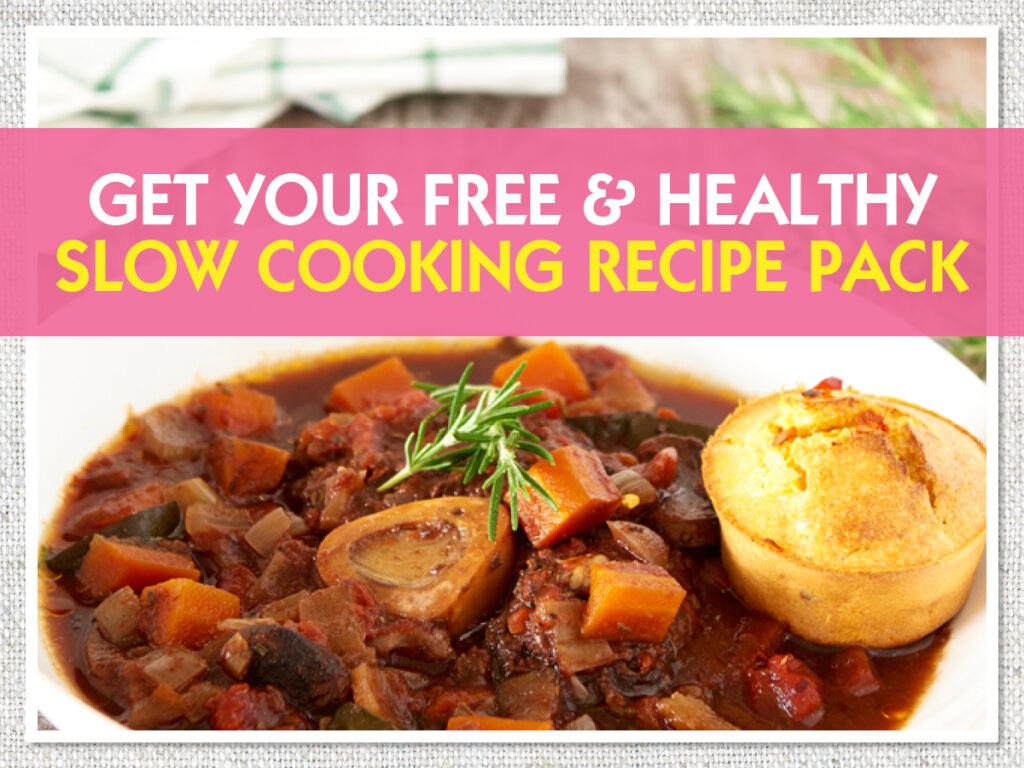 Find a delicious range of healthy recipes, packed full of energy boosting ingredients and nutrients together with easy to achieve exercise.