'In 2009 I fell pregnant with my son. After giving birth I weighed 65kg; and then before I fell pregnant again in 2011 I was 67.5kg.
After having my daughter in 2012 I was 70.5kg.
I was unhappy and had low self esteem. I showed a happy face and pretended to be happy with my body but I wasn't.
I was always told don't be silly you don't need to lose weight you're fine and this really made it hard for me to get motivation in the beginning.
People didn't see what was under all my clothing and what made me insecure.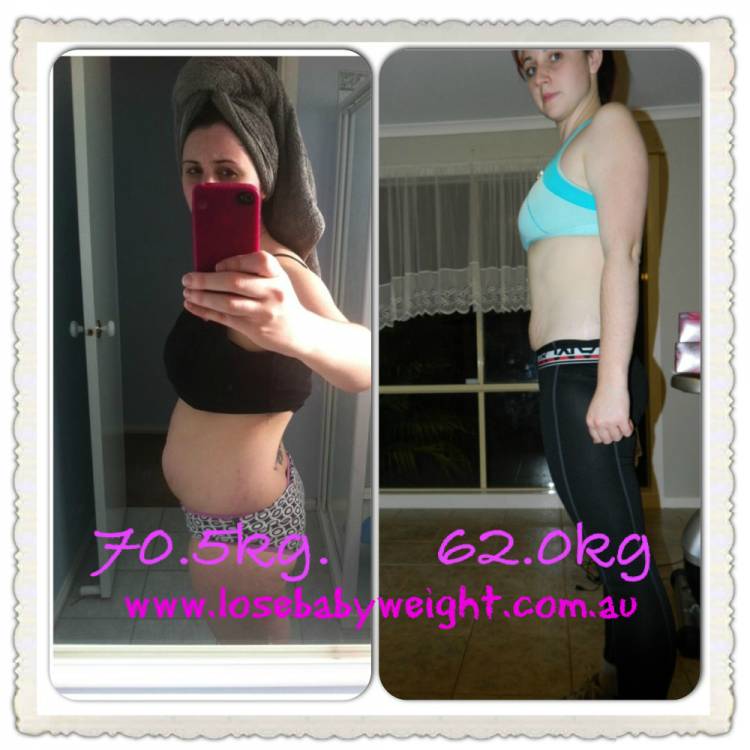 But I decided it's not what other people think is right for me, it's what I want to be right for me. And I wasn't happy at the weight I was.
At the end of May 2013 I decided it was time to turn my life around – I purchased The Healthy Mummy Smoothies, stuck to the 28 Day Plan and did exercise 6 days a week.
I now weigh 62kg and I am working on losing the last few kilos and toning up my stomach.
I am now happy, confident and loving my new lifestyle food choices and exercise life. This is a new life style change for our family.
I have had great motivation with my husband doing the meal plans with me – he has now lost 13kg.
What has also kept me going is knowing that I am making great food choices to teach my children about healthy eating.
I hope that other mums can read this story as inspiration and motivation to do what they want – and to start putting what they want first.
My next goal is to lose another 2-4kg and tone up my body.'
– Natasha Pechlivanidis

GET YOUR 10% DISCOUNT
If you are ready to lose weight then the Lose Baby Weight plans offer a healthy and safe exercise and diet routine and you can get a 10% discount by using code LOYALTY at the checkout
PLUS our BEST SELLING 28 Day Diet & Exercise Plan has now launched as an 84pg Printed Book and you can get your copy here 
Click HERE to see our shop