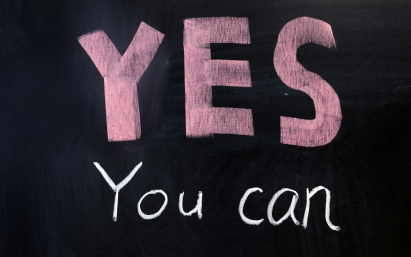 Losing weight can be really tough – especially if you are trying to lose pregnancy weight and have a whole host of new priorities to manage.
It requires a complete overhaul of your eating habits, as well as your lifestyle habits.
But losing weight isn't just about dieting and exercising – it's about being in the right place mentally to change your life and on the Lose Baby Weight plans we are here to help you achieve your goals.
You might think to yourself that you'd like to lose weight but that you're not ready – and that's completely normal – and we are BIG believers in not even thinking about losing weight until you feel 100% ready to do so.
Remember that when you choose to lose weight you also choose to overhaul your entire life, and that's a big deal. It's also something that you need a lot of motivation for.
Motivation is key to losing weight, and there's a very good reason why. If you are motivated, you'll be much more able to implement the changes required to shed the weight. If you're not motivated, you'll either struggle to make the changes at all, or you'll half-heartedly make the changes – and a half-hearted effort won't see you reach your goals.
Motivation pushes you forward. You could have the best diet and exercise plan in the world (which we think is our Lose Baby Weight Plan), but if you are not motivated to lose weight and you are not constantly pushing yourself forward, you will not shift those kilos.
The reason that motivation is so important is that if you don't have it, you'll find it really difficult to succeed and mentality will not help you to lose weight.
To really succeed on any weight loss plan and to become the healthier and fitter you that you've always dreamed of being, you need to be motivated. If you're finding it tough to get motivated, the first thing that you need to do is visualise the way you want to look. Take a proper look at yourself in the mirror then think about where you want to be. And get this – you can be that person.
Another great motivation tip is to keep a photo diary of yourself. Remember that this journey is a long one and that it will take some time – so take a photograph of yourself either in your underwear or in your gym clothes (something that you can see your shape in) every two months. You'll see a noticeable difference in between each picture and imagining what the difference will be in two months' time will help you to keep motivated and moving towards your end goal.
You should also remember to look after yourself. Losing weight means that you'll be healthier as you'll be eating better and exercising more – but you should also pamper yourself too. As a reward for losing another 1-2kg, or for going down a dress size, why not treat yourself to a massage, to a new magazine, getting your hair done or a new nail polish or lipstick.
Remember to measure yourself every month too. Even if the numbers aren't going down as quickly on the scale as you might want them to, the numbers on the tape measure sure will – it's a fantastic way to keep track of the new, smaller you, without relying on the number on the scale.
Whatever you do to keep motivated, remember that if you have a bad day here or there, that's fine. You're human and you will get there!