Every month, a mum who is on the Lose Baby Weight plans will be writing about their journey, exercise, ups and downs and will be here to help motivate YOU and THEMSELVES along the way.
If you'd like to become our Motivating Mum for the month click here to find out more (we pay you for it too!).
This month we have Sophie Violi on board as a Motivating Mum. Mum of two Sophie has lost 10kg with Lose Baby Weight. After seeing such great results from her new eating and exercise regimen she is doing her best to keep you all as motivated as she is!
'Hello mummies.
Well I am excited to say, I have now lost just over 10kg and have reached my second goal of weighing in at 85.2kg.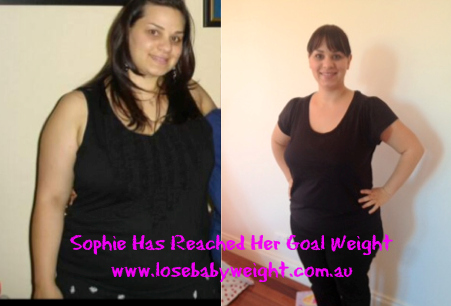 If you asked me 3 months ago, I never have thought I would be able to do this. But I have!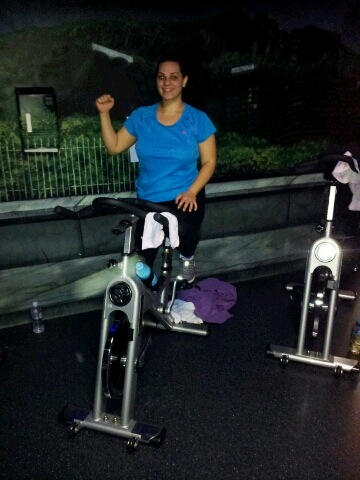 How? With hard work and the help of family and friends – and especially Lose Baby Weight.
When starting my journey my first goal was to lose 5kg and be 89kg. I achieved that.
So my second goal was to weigh 85kg and I am now here.
My new goal is to weigh 79kg and I hope to achieve this in the next 6 weeks.
I would also like to share another goal of mine I achieved this week.
I completed an RPM class at the gym.
It was indeed hard work, cycling and different levels for 50 minutes, but it was very much worth it.
I am finding myself exercising and fitting in hand weights wherever possible.
Even when holding my shopping bags, I am doing bicep curls 🙂
With the cold and wet weather we have had, I have found it hard to get up and going in the mornings.
But once you're up and make your way to the gym, it's great, and you feel so good after.
I am really enjoying the recipes from Lose Baby Weight.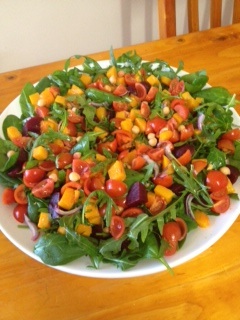 Some of our family favourites (and what I am always asked to make) is the beautiful pumpkin, rocket, chick pea and beetroot salad.
I made a chicken lasagne also, and used wholemeal lasagne sheets, which also tasted amazing.
One of my favourite snacks throughout the day is Ryvita biscuits with cottage cheese, avocado and tuna. And I love having a tuna and bean salad for lunch.
I've had another exciting shopping trip this week. I bought a top in size 14! I haven't been able to fit into a 14 for a while. I couldn't believe it 🙂
I was so used to buying an 18, I went to Kmart and bought a few tops for around the house. I took them home, and they are swimming on me. I now have to try clothes on as what was my norm doesn't fit anymore.
With my 10kg loss to date, I have gone down 1 size in pants, and 2 sizes in tops.
My feelings and emotions have been heightened and it's hard to describe. I'm very happy and it's hard to contain my excitement.
My goals that I wish to maintain:
My measurements from last week:

Weight 85.2kg loss of 1 kg

Bust 108 same

Waist 92 down 1cm

Thighs 69 same

Hips 116 same
Some friends of mine are now jumping on the Lose Baby Weight site and reading up about wonderful recipes. We are also trying out all the different low calorie and healthy desserts and snacks.
Thanks Lose Baby Weight!'
– Sophie Violi        
GET YOUR 10% DISCOUNT
If you are ready to lose weight then the Lose Baby Weight plans offer a healthy and safe exercise and diet routine and you can get a 10% discount by using code LOYALTY at the checkout
PLUS our BEST SELLING 28 Day Diet & Exercise Plan has now launched as an 84pg Printed Book and you can get your copy here 
Click HERE to see our shop