Motivating Mum Cassandra Davidson shares her end of month blog with Lose Baby Weight.
Well done Cassandra!!!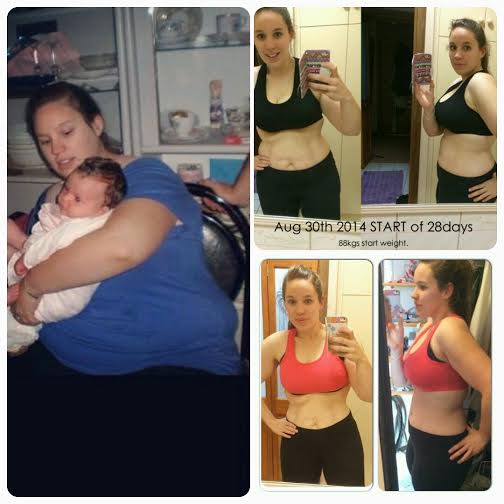 What an absolute honour it has been to be a MM for you all.
Not only have I loved sharing my story but I have loved hearing all about you too.
It's a long, crazy but amazing journey we are all sharing.
Finding ourselves.
Changing our lives & becoming fitter & healthier each & every day!
Throughout October I decided I would create my own meal plans each week using the July & Sept 28 Day Challenge & also fill in with recipes from the incredible Lose Baby Weight cookbooks.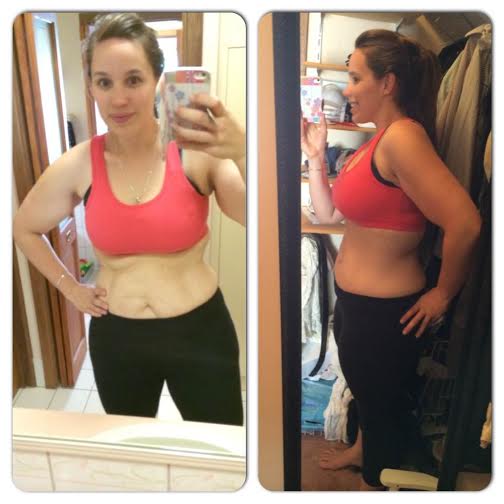 Staying focused & motivated wasn't as easy as I hoped. When the challenge is on, we are all doing the 'same thing' & it seems a little easier to share as we are all on the same page. BUT. It is actually the same. We are still on the journey in the 'off' month, it is just a great learning curb. Finding where you are actually stronger than you thought & then learning where you still struggle. All in time for the next round to start. The more you stick to things, the more second nature they become. So ladies, stick by it.
Keep making those healthy choices, get out & walk or go for a run! It will one day no longer be hard work or feel like a chore, but become second nature.
It's taken me a few years to get to that point, & truth be told I STILL have my days.
Those days (like my bday on the 14th) where I guilt free enjoyed cake & a yummy lunch that day. My body hated me! I was stoked to feel that!!! It told me that I have made incredible changes & that my body is actually healthy!
I enjoy a Healthy Mummy Smoothie every morning for brekki ~ HOW yummy are they???
Especially with the weather getting warmer & warmer.
My fave? At the moment, when I feel like I need a delicious drink, the snickers smoothie is sooooo good!!!!
I have been keeping on track 80/90% of the time, and I am completely ok with that.
With my back injury, sadly I had to have a whole week off exercise & that killed me. All my body wanted to do was go for a walk or join my fitness group, but listening to your body is so important when you're sick or when you're dealing with an injury.
What else can I say?
Ah here we go…
You are worth it! Completely totally & utterly worth it!!!
This journey is tough, but only as tough as you let it be.
Take control & let your determination take over.
It helps, trust me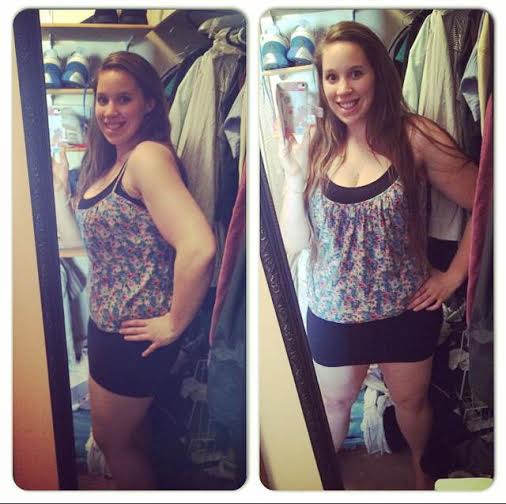 Throughout October I lost a few cms, but the scales didn't move. Looking in the mirror I see so much change, & good change. So I decided to put the scales away until the Nov challenge begins. I spent two weeks obsessing over the numbers; I was fluctuating between 85-86!
So, I decided to let my body tell me how I was feeling!!
Bring on NOVEMBER! It's going to be an incredible month, who else is excited???
Photo: today I wore a skirt! I didn't leave the house yet, working on the confidence still. But you know what? I actually didn't hate my reflection in the mirror!
I am currently somewhere around the 85kg mark. But right at this second, that is just a number. It doesn't define my happiness or who I am. And finally I am ok with that.
I know that as I continue to gain fitness & continue to eat well that the number will slowly go down.
In the next challenge I would LOVE to shed 5kgs & gain even more confidence! Id love to be back in the 70's again!!
I aim to try new foods & to not let any of it seem like it's hard.
To enjoy life & to set a good example to my 3 young girls!!!!
Cassie x
Need to stock up on Healthy Mummy Smoothies? Then see our shop here
And join our 28 Day Weight Loss Challenges here