Motivating Mum Krytsal Baker has lost an incredible 16.3kgs with Lose Baby Weight and shares how she stays organised.
Well done Krystal!!!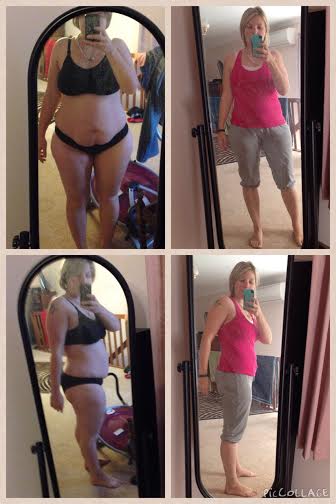 Hi my name is Krystal,
Since June I have been following a healthy lifestyle with Lose Baby Weight recipes and the Healthy Mummy products/cookbooks. Currently I've lost 16.3kg, starting my journey at 82.6kg and now sitting at 66.3kg, I still want to lose 6.3 to get to my first big goal.
In the beginning my motivation was others e.g. my kids, my husband, my mum, and general people I know. I was motivated by their reactions to how well I was doing with my weight loss, however of recent my motivator has become myself. What I mean by this is my confidence has grown and so I have grown (inside and shrunk on the outside lol!) as a person, I now not only know but feel worth it.
"I am worth fighting for and deserve to be a healthier, happier version of me, the only person who can make that possible, is me".
I can look to others for help, assistance and support but in the end it comes down to me, knowing I can achieve my goals and be someone I have never been before. This new found confidence is my biggest motivator at the moment.
My new favourite cookbook is the 28 Day Diet and Exercise Plan as I have looked to this cookbook a lot in the last few weeks. Some of my favourite recipes from the book are the Smoked Salmon Salad, Turkey Wrap, the Omelette and the Chilli and Garlic Prawns with Quinoa, that's just to name a few.
Up until a few weeks ago I hadn't tried the Strawberry Healthy Mummy Smoothie mix, and I must say I do love it and the Banana and Berry Booster has been a hit for me, also I have made a few of my own recipes using it.  I made a double batch of the nutty protein cranberry cookies and I froze most of them because if I hadn't I would have eaten them all.  The barbequed chicken burgers, fish fingers, barbequed rump steak and tomato salsa and the baked risotto balls from the Healthy Spring and Summer Cookbook have been a requested a few times now by the whole family. My all-time favourite smoothie from this cookbook is the black forest smoothie OMG it is sad when it ends!
What I love most about these recipes is that they can all be adapted to suit my whole family and sometimes I'll add extra veggies and some sweet potato chips to the dish and the kids absolutely love it.  I'm proud to say my children will try whatever I put on their plates and 90% of the time they love it, I'm even prouder to say that everything I put in front of them is now healthy and full of nutrition thanks to Lose Baby Weight.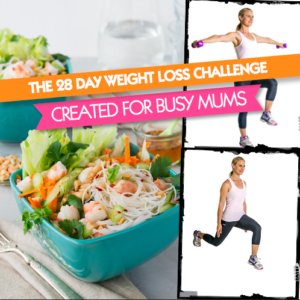 Next 28 Day Challenge is due to start at the beginning of next month, I can't wait. I did both the July and September challenges and they in themselves are motivation to eat healthy and do regular exercise. I'm a subscribed member and love to look back at past recipes and repeat my favourite such as the Strawberry Granola, yummy!
October is national walk to school month and so the kids and I have been walking to school every day. It's a great time to just be with the kids and not be busy and as a bonus I can get some great exercise in. Pushing 20 +kgs in the double pram with my 4 year old and my 5 month old sitting happily while my 11 and 9 year olds walk either side of me.
It's a 6k round trip for me. Every morning the kids are up excitedly getting ready to ensure that we can walk, I feel great knowing that all my healthy attributes will be passed onto my children and will shape them to be fit and healthy while growing up and take with them into adulthood.
I believe organisation is the key to good food choices, I always cook up bulk meals and freeze them for those days that get away from you.  My meal plan is worked out monthly, I set aside a few hours at the beginning of the month and plan my meals and what I need to bake for snacks, then I do a weekly shopping list for each week so it's all ready to grab each week.
My motto is 'Be active, Be organised, Believe in yourself and never give up because you're worth it'
Good luck with your journey!
Krystal Baker
Need to stock up on Healthy Mummy Smoothies? Then see our shop here
And join our 28 Day Weight Loss Challenges here