Every month, a mum who is on the Lose Baby Weight plans will be writing about their journey, exercise, ups and downs and will be here to help motivate YOU and THEMSELVES along the way.
If you'd like to become our Motivating Mum for the month click here to find out more (we pay you for it too!).
Claire Kerr has been motivating us with her weekly updates. Claire has kicked a huge goal this week – she is back to her pre-baby weight. Go Claire!
'Another week has passed by and it has been another big week.
This week I focused on trying to get out of the house for exercise more, and the fresh air has done my head a world of good.
The best part of this week though is that I have reached my pre-baby weight!!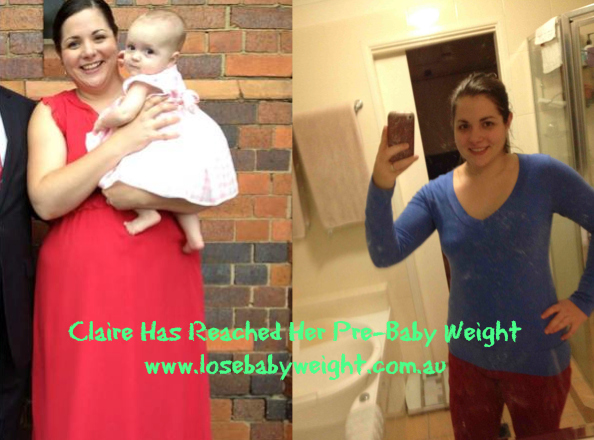 At first I was a little disappointed that I had only lost 500 grams, but then I remembered that healthy, maintainable weight loss is 500 grams a week… and then I thought, hang on, why is 82.5 familiar to me?  Why does this feel like déjà vu?
YES, I DID IT!!  I have reached my pre-baby weight and now I am focusing on losing the last 7.5 kilos to reach my first major goal of 75 kilograms.
If you think it doesn't get better, I also lost another centimetre around my waist, bringing the total centimetres lost in that area to 11 cm and an overall centimetre loss of 48 centimetres.  Let's see if I can make that 50 centimetres by June's end!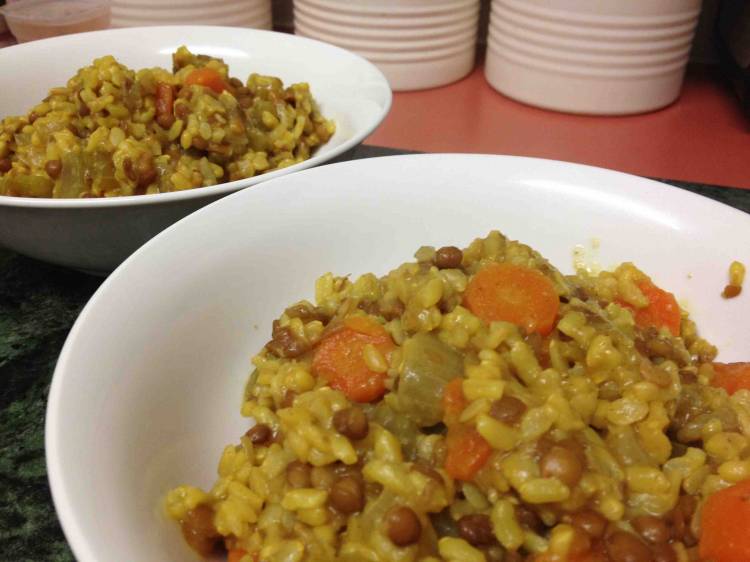 This week I have tried new recipes, mostly soups, and I am just loving the recipes that I can throw all the ingredients into a pot and let it do the rest.
As mothers we know that time can be a very precious thing, and this week in particularly I have found that an absolute life-saver.
Sunday afternoon I was just so exhausted after an emotionally tiring week and I knew all I wanted was pizza for dinner, or something easy that I didn't have to put much effort into.
Instead, I used the energy while I knew I had it to make the Asian Chicken and Noodle Soup from the Winter Warmer recipes in the Lose Baby Weight 28 Day Plan so all I had to do was reheat it that night, when I knew I would feel most tempted to order takeaway.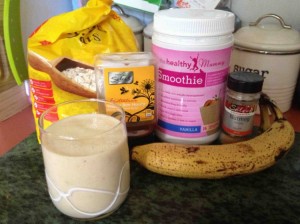 On Monday and Tuesday I went for walks of about 3 kilometres each.  The beauty in going for a walk for exercise is no matter how far you walk, you always have to walk home – you can't just give up, jump off the treadmill, jump off the cross trainer, swap your exercise mat for a bean bag.
Monday morning I walked to the local library, which I only recently discovered existed!  Shows how observant I am.
I forgot how much I enjoyed the library when I was little and I'm looking forward to taking my daughter there as she grows up.
I love the fact it is so close by but yet far enough away to make a decent walk out of it (about a kilometre, but you can take the long route to make it longer!)
There are also a lot of hills en route, so having somewhere to walk to, something to do, I find serves as a huge incentive to keep going up those hills.
I am an asthmatic so it's extra difficult, but as they say, slow and steady wins the race (and with steep inclines also gets the heart racing, believe me).
Always remember too that if you climb a hill, there is always the relief, the reward, that floating feeling, of walking down the other side.
The news today of James Gandolfini's death of a suspected heart attack at just age 51 has also gotten me thinking.
This also happened to one of my longest, closest friend's fathers at the same age.  It is so sad to see, and deepest condolences to his family and loved ones, but it has also made me view and appreciate my own weight loss journey in a whole new light.
If I don't get this healthy-eating-living thing down pat now, that could be me;  if I don't set this example for my children now, the same fate may await them.
Just some food for thought.
I am a huge fan of The Sopranos and today my thoughts are with the Gandolfini family.  May he rest in peace.'
My Results This Week:
Current Weight: 82.5 kg – down 500 grams
Total Weight Lost: 11.2kg
BMI: 27.3

Bust

95cm

– down 13cm (same)

Waist 84cm – down 11cm (an extra 1 cm this week!)
Hips 106cm – down 13cm (same)
Thighs 56cm – down 11cm (same)
-Claire Kerr
If you are ready to lose weight then the Lose Baby Weight plans offer a healthy and safe exercise and diet routine and you can get a 10% discount by using code LOYALTY at the checkout
PLUS our BEST SELLING 28 Day Diet & Exercise Plan has now launched as an 84pg Printed Book and you can get your copy here 
Click HERE to see our shop