Motivating Mum of 3 Beth Henke has lost an amazing 13kgs with Lose Baby Weight and shares her thoughts on how to deal with a NOT so supportive husband.
Well done Beth!!!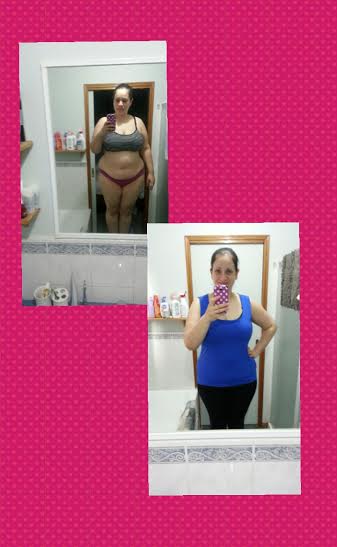 Hello Mummies!
Reading through the Facebook Healthy Mummy & Lose Baby Weight Private Support Group the other day, I realised how lucky I am, and for many reasons too.  There are the obvious ones like that I am blessed with 3 healthy children, I have a roof over my head, food and drink, I have clothes on my back but one big one is that I have a supportive husband.
I have seen so many mums pouring their hearts out that their husbands don't want to eat 'rabbit food' or just don't support them in general to begin a new and healthier lifestyle, or they think it's too expensive.
A mother is the glue that holds the family together. You ask a husband who has lost the mother of his children whether to separation,  or even worse, death and I am pretty sure they will agree. There are so many things that us mums do that husbands/dads just can't. Not because they aren't physically capable but because some things require a mother's touch.
From the minute you become pregnant, a woman's life, body and soul change.  We do things for the better of our child first and us second. We make sure that everyone else is okay before we check up on ourselves.  We forget to eat, we don't get enough sleep. We push and push until we think there is no more but still keep going. We have internal debates with ourselves daily as to whether we are doing the right thing by our families. We cop the judgement from everyone, even each other. But still we go through all of this because we are mothers and we have nothing but eternal love to give no matter the cost.
We also use this as an excuse. I know I did, I used it as an excuse to not take care of myself. 'I'm breastfeeding and I don't want to stuff up my milk supply' is an excuse I used commonly to my husband. 'I have to eat lots to keep up my supply" was another. 'I'll make a change when they're older ', the list goes on and on. And so it was that I became obese and unhappy. I tried my very best to hide it from my family but you can only hide it for so long.
14th June 2014 was the day I finally decided no more excuses. It was the day the fear of not seeing my kids grow up or seeing my grandchildren caught up with me. I didn't want my children to be without a mother at a young age nor did I want them to have to deal with a obese depressed mother who, without meaning to, would ruin their lives.  We are role models for our kids. Sure my kids ate well, they are not fat or skinny, they are happy, healthy kids. But what about as they got older? Would they remember what mummy was like and think that was okay?? Enough was enough. I have since lost 13kgs and over 65cms from all over my body.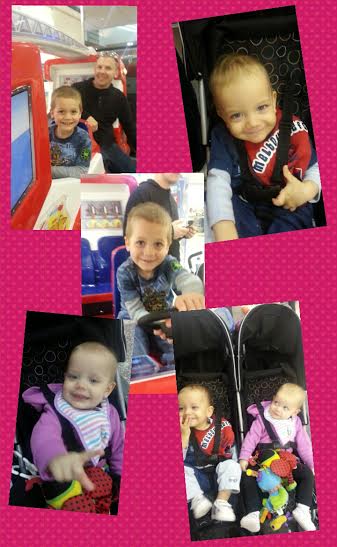 Finding Lose Baby Weight and the 28 Day Diet and Exercise Plan saved my life and my family's. Having my husband's support made it easier  but if he didn't it would have changed my determination to prove to him that it was the right decision. I sympathise with the mums out there that either don't have support or are doing it alone. For the mums doing it alone, you are truly amazing. You should be proud of the fact that you have done it on your own. You are incredibly strong and the greatest role model for your children.
For those with  husbands they feel don't support them, it isn't actually about them, it's about you, your health, you being able to be there for your family, you living a long and healthy life. It is NEVER too late to take the first step. If the 'rabbit food' is an issue, then look through the abundance of recipes from the website and pick out a few to try, but don't tell them,  just cook them. There are plenty of breakfast lunch and dinner recipes that you can make the change without knowing. The team at Lose Baby Weight couldn't have made it any simpler. There are countless articles about shopping smarter, saving time and money, you name it they have written about it.
If your husbands like the food then take the next step and join the 28 Day Challenge, buy the Healthy Mummy Smoothies if you are time poor. You can see from the group how delicious the food is and how many mums are jumping on board. If your husbands don't want to support you the Facebook group will. Any question, any time is answered.  There really isn't any excuse.
It comes down to you. The only person you really need is you. Come and join the 6000 mums that have all discovered just how life changing the Lose Baby Weight program is.
To quote the musical Rent 'No day but today'
Kind Regards
Beth Henke
Need to stock up on Healthy Mummy Smoothies? Then see our shop here
And join our 28 Day Weight Loss Challenges here