Hi my name is Ally and I am excited to be one of your Motivating Mums this August. I have two kids aged 10 and 3 and found The Healthy Mummy when my youngest was only 5 months old after gaining 25kg during pregnancy. I was sick of feeling so uncomfortable in my own skin and wanted my kids to have a Mum who took them for walks to the park and run around with them.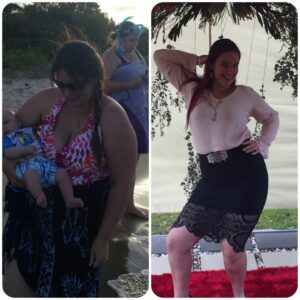 This got me to researching "breastfeeding friendly ways to lose weight" in google. That's when I found The Healthy Mummy.
I read through The Healthy Mummy website and reviews and thought why not? I ordered the essentials pack as a Christmas present for myself. After four months of following the 28 Day Plan book I had incredible results. As soon as the 28 Day weigh loss Challenge began I did not hesitate to sign up!
I have lost over 20kg using a combination of the 28 Day Plan Book, the Smoothies (which have been amazingly convenient especially on school days when it's chaotic and your trying to get the kids to school on time, this way I never skip breakfast) and the 28 Day Weigh Loss Challenge.
The Challenges for me has been the key to my success. I can customise the meal plans to suit my family and have the shopping list done which has meant more time to be with my family.
My family and I are eating better and I have confidence I never thought I'd have. I may not have reached my goal yet of 68kg, but I will not be giving up! August is my month and it's yours too!
WE'VE GOT THIS LADIES!