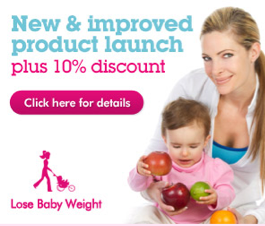 We are always so grateful for all the reviews that are sent in about our website and weight loss plans and over the past two weeks we have been innundated with reviews on our Healthy Mummy range.
We have already published some of the feedback sent in here but below is more customer feedback that has been sent in today and we hope you find it useful. You can also see the nutritionist reviews here and read about the products here
The Healthy Mummy Reviews
Elizabeth Chester
LOVE your products – been on the new smoothies and 28 Day plan for 8 days now and have lost 1.2kg which I am totally stoked about – thank you for creating such a fantastic product
Stephanie Kovacevic
Hi Rhian, I started the smoothies today and YUM! I've tried a lot of other shakes in the past but they are very watery and they leave you still feeling hungry after a shake. Your smoothies are YUM, filling and full of healthy ingredients for me and bubs. I didn't feel hungry for about 3 hrs. I can't wait to start shedding some kilos.
Steph Kovacevic.
Andi Forte
Firstly thanks for the super quick postage- They arrived in record time, and smelt really nice even before I opened the parcel! They are even more delicious than they smell, and are thick and satisfying. I was realy surprised with the taste and texture- they are so yummy, and keep me full for a lot longer than I thought they would- makes it hard to belive they are so good for you! I bought both vanilla and strawberry and cant decide which one I like best.
I feel that the smoothies combined with the 28 day plan and the 7 day winter warmer are really going to give me the kickstart I need to lose the 10 extra kg I have put on since pre pregnancy. The way the meal plans and exercises are set out are so easy for anyone to follow- even if you are time poor and lack motivation like I did.
I love the fact that you are also allowed to have healthy snacks and dont have to just have the shakes for brekkie and lunch, or cut any main food group out of the diet completely. The recipes are really tasty- even hubbie and 1 year old daughter love them, which means we are all eating healthy and I dont need to cook one meal for me, one for hubbie and one for our daughter.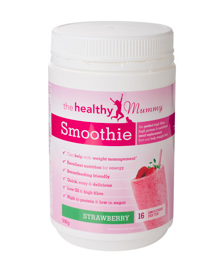 I am so impressed and feeling fantastic. Thanks again 🙂
Leonie Craig
Hi Rhian! I got my healthy mummy pack yesterday, the delivery was so quick thank you! Had my first shake just now, fresh strawberries and the healthy mummy chocolate shake mix! Was delicious and I'm looking forward to trying the other flavors, I got one of each! 🙂
In my pack I got the dark chocolate mint treats and I could smell them as soon as I opened the package, I am a sucker for craving chocolate so these will be perfect!
Thanks again for always being so prompt with questions and deliveries, I'm looking forward to being on this plan and seeing results! Leonie xox
Tamara Thorpe
Omg, ur shakes are to die for, I love them, the chocolates are good as well I'm on day 1 and I thought I would struggle, but I'm having a excellent day & feel full, thankyou,I'm about to do another order :)))
Jo Martin
I tried the Healthy Mummy Vanilla smoothie powder today – wow!!!! It's amazing!  I thought the others were great but this is not as super sweet and just delicious!
I made a vanilla one with half a banana, skim milk, ice and 2 table spoons of oats. It's was super creamy!! I probably could have just done with 1 table spoon of oats! I've been missing my morning smoothies and how easy they are and that I can run around the house getting everyone ready and still have breaky. It was just perfect!
I've had a few of the dark choc almonds – they are rockin!! Loving the fish oil too!! Well done and huge congrats on your amazing products!! xxxx
Kelly James
I love the new Healthy Mummy smoothie mix! A lot of the shakes that I have tried in the past have had a really 'fake' taste, or tasted a little like uncooked cake mix, but that is not so with the Healthy Mummy smoothie at all – I bought the chocolate one & it has a beautiful chocolatey scent as you're blending it. I wasn't sure if the flavour would work with a lot, but I have tried it with a few different fruits & it is delicious.
The chocolate isn't too overpowering either, so I think it would work fine with some of the more unusual recipes on your website. My favourite so far is a concoction I came up with this morning because I was in a rush & combined my morning coffee with the smoothie 😀 It was a raspberry mocha smoothie with 200ml skim milk, 4tblsp natural yoghurt, cup of raspberries, 2 heaped tablespoons of chocolate Mummy Smoothie mix & a teaspoon of instant coffee dissolved in a little hot water. The next experiment I am going to do will involve mint, because my garnish for the photo smelt divine when I was drinking around it 🙂
I also shared the Healthy Mummy dark chocolate coated almonds with my hubby & 3 year old son last night – begrudgingly, and they only got one each – and we all agree they are YUMMY! I thought the almonds would be small and hard, and to be honest wasn't expecting them to be that great – I thought at worst I could just suck the chocolate off. But the almonds were easy to bite through, generously sized & well I knew the chocolate would be great!
I'd like to mention about the smoothies is that they do seem to boost milk supply –  within two days of using the new Healthy Mummy mix I have noticed a boost 🙂
Congratulations again on the new range. It offers much better value for money than the old range, and combined with your wonderful customer service and support, is a real winner 🙂
kind regards,
Kelly James
To see the product range click here and use code LAUNCH to get a 10% discount plus watch our video of us making a smoothie below
[pb_vidembed title="The Healthy Mummy Smoothie" caption="" url="http://www.youtube.com/watch?v=Bq_F0p9eRFQ" type="yt" w="580″ h="465″]