Healthy Mummy member Shelley says, "My Peanut Bubble Crunch recipe was such a hit and I've had so many people messaging me asking for a nut-free version, so this is what I have come up with."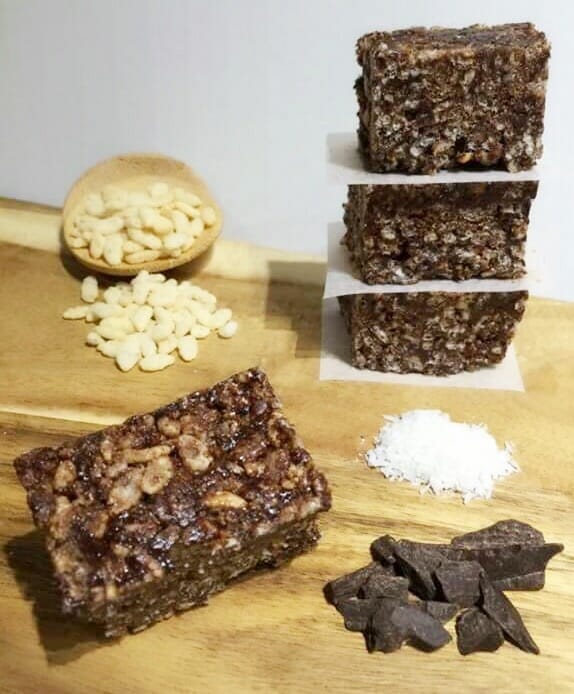 Mint Choc Bubble Crunch
Ingredients
100 g dark chocolate
2 tbsp coconut oil
2 tbsp rice malt syrup
1 tsp mint essence
2 1/2 cups rice bubbles
1/3 cup desiccated coconut
Method
Melt chocolate using your preferred method and set aside.
Heat rice malt syrup and coconut oil over low heat until softened and add to chocolate. Mix well to combine.
Add mint essence and stir well to combine.
Add rice bubbles and coconut to a large bowl and mix together.
Add chocolate mixture to rice bubble mixture and stir quickly to combine well.
Press into loaf pan and press VERY FIRMLY. So firmly that you slightly crush the rice bubbles. This will help it to stick together and not crumble when you cut it into pieces.
Pop in fridge or freezer to set.
Cut into 14 pieces and enjoy.
Can be stored in fridge or freezer.
Serves 14 – 102 calories each