A couple of months ago we started running the MOTIVATING MUM SEGMENTS and they have proved to be extremely popular with mums entering to be the motivating mum and with the mums on our site reading the Motivating Mums blog posts – so everyone loves them – YAY! You can enter to become our motivating mum here too
So we have decided to bring a few more motivating mums on board to help everyone stay motivated and first up is Teresa Dickinson who will be trying to reach her goal weight and motivating herself and you in her weekly blog posts and Facebook posts – welcome Teresa – below is her first post – YOU CAN DO IT TERESA!!
Teresa's Introduction Motivation Post
Hey so my name is Teresa Dickinson and I have been chosen to be a motivating mum. So for a month or two you will be hearing about my weight loss journey and I hope it will keep me accountable and that we can motivate each other.
I first heard about Loose Baby Weight through face book in September last year when I was pregnant- the picture below is me at 38 weeks pregnant, and I made a note to myself to check back in after my baby was born in 2013!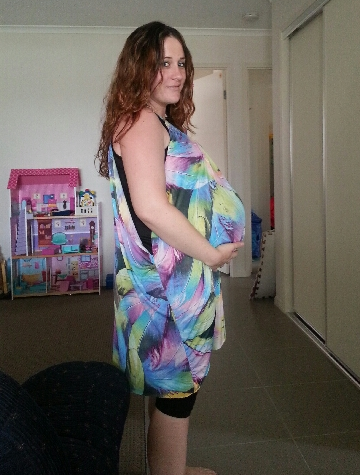 After having bub 7 weeks ago I weighed 81kgs. It is the heaviest I had ever been in my life. For the first few weeks I was not even thinking about trying to lose the weight as I was focusing on trying to breastfeed and being so sleep deprived I decided to give my body what I thought it needed.
I did get some of the Healthy Mummy Smoothies though I found these fantastic to have for breakfast, lunch, or dinner when I was too tired to cook, my favourite being the chocolate smoothie with a spoonful of decaf coffee in it.
I also started walking whenever I could; I find it is essential not only for my physical but mental health. After four weeks I weighed 75kgs and was happy as I had reached my pre-birth weight but my weight then plateaued.
Even though I was happy I still had the next goal in mind of losing the other excess kilos I was carrying before the pregnancy. I was worried though about the effect that dieting and exercise other than walking would have on my breast milk production.
I was still receiving emails every day from Lose Baby Weight I found these really encouraging it lead me back to their wonderful site where I felt so inspired by other woman's transformations I was particularly encouraged by the fact that being on their smoothies and 28 Day Plan that milk supply seemed to be increased.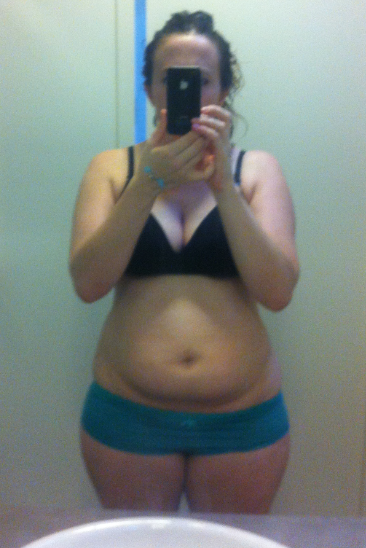 So I decided to purchase the 28 Day Plan. I am so impressed with my 28 Day Plan already as not only does it tell me what to eat each day but has a shopping list written out for me and recipes. As a mum not having to think up different healthy things for dinner, snacks etc.; is going to be fantastic and key to me staying on track.
I also really appreciate the exercise plan as my son is too young for me to go back to the gym yet which I find hard as I feel like I never have time or energy to exercise around home. But the way it breaks it down into short burst of 10mins with effective exercises for new mums is great.
I am so excited to start the 28 Day Plan this Monday as I am now off the medication I am hoping with determination, good food and exercise I can finally budge this excess weight that I have been carrying. I will be doing my first shop tomorrow and as a mum of two I have to recommend the convenience of Coles on line shopping it is so much less stressful and you only get what is on your list so temtation is removed.
Probably my most favourite thing about Lose Baby Weight is their fantastic website. So many of your questions can be answered there and if you cannot find the answer you just send them an email and they always get back to you.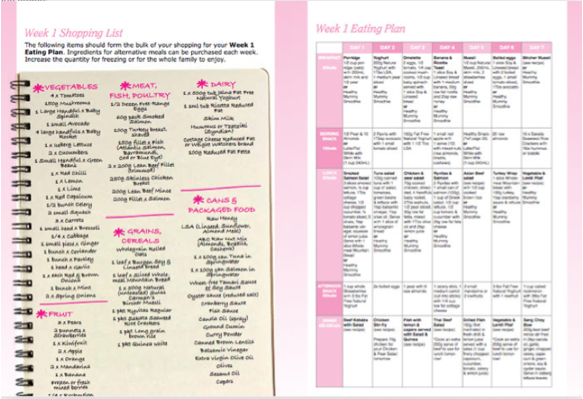 You really feel that you have their support and that they genuinely want to help you to achieve your weight loss goals. My goal weight is 60kgs but on this 28 day journey I would be really happy to get to 69kgs as I have not been under 70kgs for a few years now. I am going to give it my best shot and look forward to sharing my journey with you all.
I really wanted to give being a motivational mum a good go as I feel it will help to keep me accountable.
If you are ready to lose weight then the Lose Baby Weight plans offer a healthy and safe exercise and diet routine and you can get a 10% discount by using code LOYALTY at the checkout
PLUS our BEST SELLING 28 Day Diet & Exercise Plan has now launched as an 84pg Printed Book and you can get your copy here – with free express postage if you order the book on its own
Click HERE to see our shop