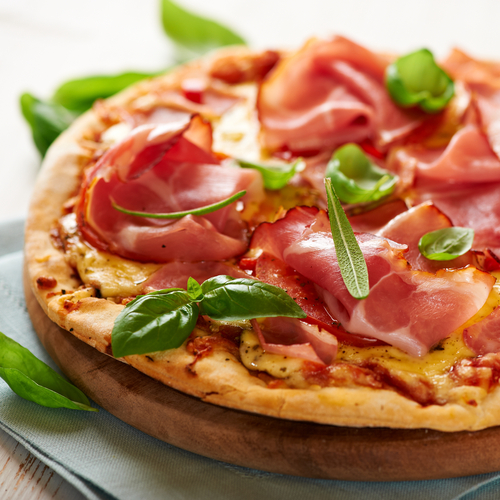 Here's a great weight loss recipe that is a handy way to use up the mountains of Christmas ham that you will most likely have left over on Boxing Day.
Pizza is a great way to use up leftovers – it's almost like a blank canvas that you can use to create some amazing flavours.
And with our 2 ingredient weight loss recipe for a healthy pizza dough, you really can't go wrong.
Customise based on what you have to hand:
Add some black olives and feta
Add small chunks of roasted veggies such as sweet potato and zucchini
Serve with any leftover salads
Dollop with some pesto
Add some chunks of pineapple for a Hawaiian flavour
Switch out the ham for some leftover chicken, turkey or lamb
Add some halves cherry tomatoes
Add some asparagus
Ingredients: for 1 large pizza
1 cup self raising wholemeal flour
1 cup Greek yoghurt
½ cup tomato paste
½ cup low fat cheddar, ricotta or mozzarella
1 cup thinly sliced leg ham
½ cup fresh basil leaves
Method:
Preheat your oven to 180C and line a baking tray with paper.
Make your dough by placing the flour and yoghurt in a large mixing bowl.
Mix well with your hands before tipping out onto a floured surface.
Knead for 5 minutes until the dough is soft and elastic.
Use a floured rolling pin to roll the dough out to the size of your baking tray.
Dollop with tomato paste and spread out to reach the edges of the dough.
Sprinkle over your chosen cheese, then add the ham.
Bake in the oven until golden brown.
Add the basil leaves just before serving.
Serves: 4. Calories per serve: 285.
Want to see what the January Belly Buster 28 Day Challenge is all about? Try a day for FREE – download here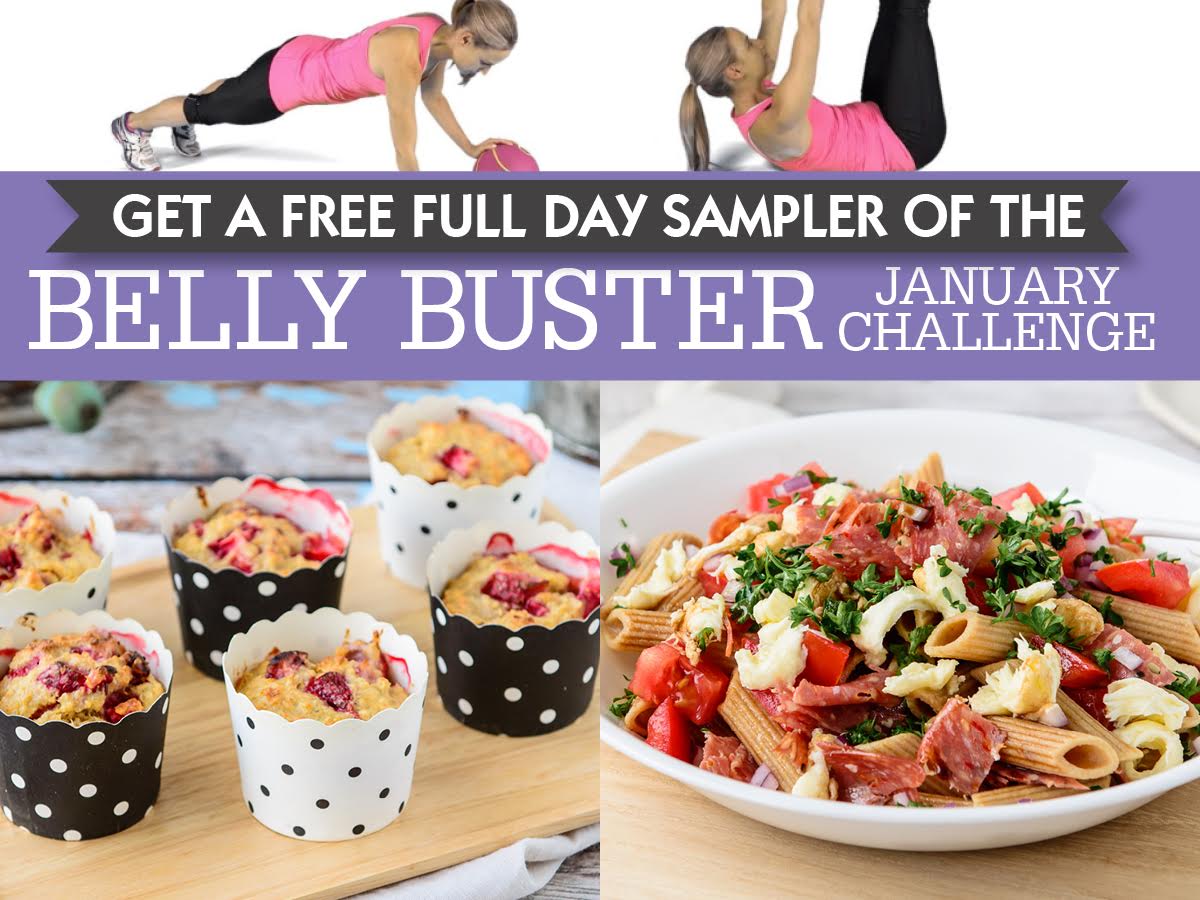 Or you can join the challenge directly here
Results from mums on the 28 Day Challenge
Mums lose an average of 4-6kg (8-13 pounds) on our 28 Day Challenge and below are some of the amazing results from mums JUST LIKE YOU who are already using the 28 Day Challenge and losing tummy fat – make the change and join them today too!
You can see lots more results and you can join here too
Megan Lost 18kgs* with the 28 Day Challenges


Megan says: "I have been on the Lose Baby Weight 28 Day Challenges for nearly 12 months. In that time I have lost 18kgs* but the confidence and happiness I have gained is so much more. The anxiety that used to rule my life barely exists anymore. 
The 28 Day Challenges have been amazing for our family. The customise tool is the best. So easy to use and there are so many recipes you would be crazy not to find something you love. I find a new favourite meal every week!! 
They are quick and easy. I am very far from a good cook but these meals are so easy even I can cook them. And the best part of all is no need to make separate meals because they are husband and child friendly!!!"
The EXCELLENT news is that that next 28 day weight loss challenge is the BELLY BUSTER CHALLENGE and this is a sure fire way to tone your tummy and lose stomach fat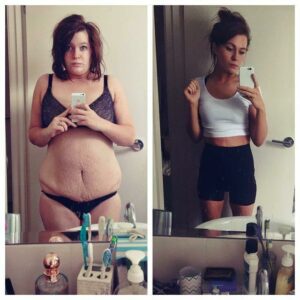 Lauren Breedt has lost an incredible 46kgs* and her "overhang" using the 28 Day Weight Loss Plans.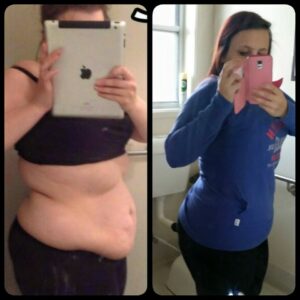 Jade Shaw has used the 28 Day Weight Loss Challenges to lose 30kgs* and eliminate her excess tummy fat.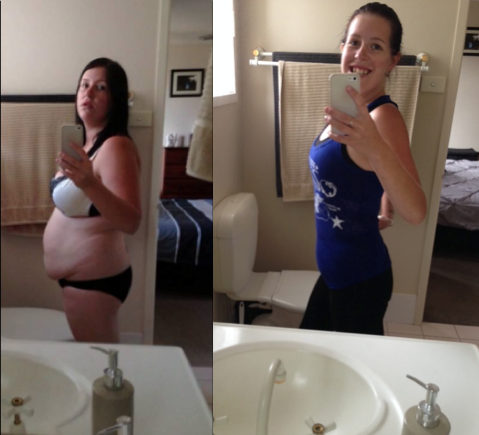 Nicole Daniels' "overhang" is non-existent after losing 27kgs* on the 28 Day Weight Loss Challenges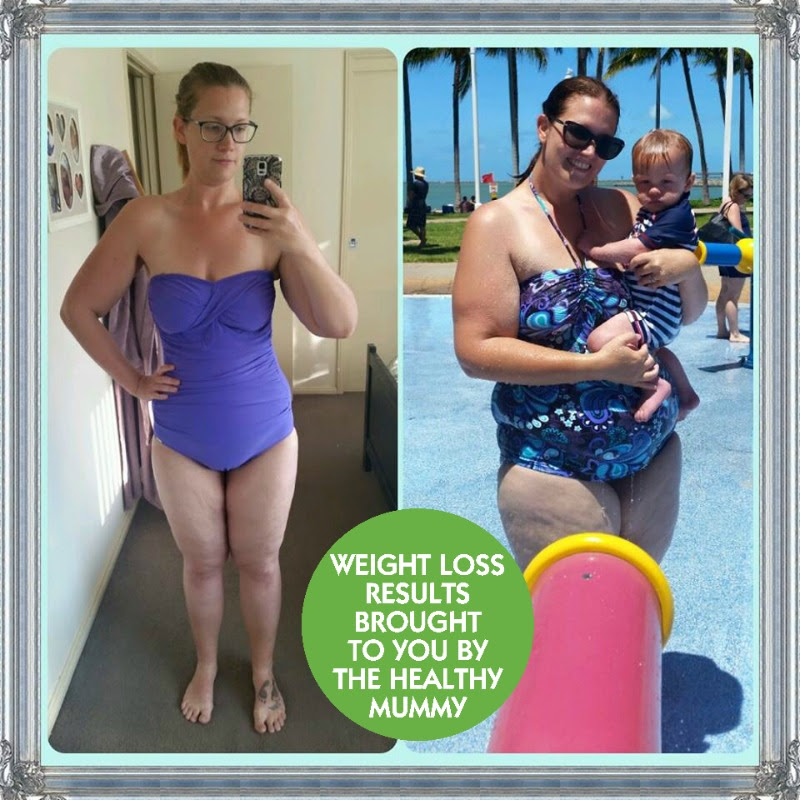 Tamara Deborah lost 35kgs*and countless cm's from her tummy using the 28 Day Weight Loss Challenges and Healthy Mummy Smoothies.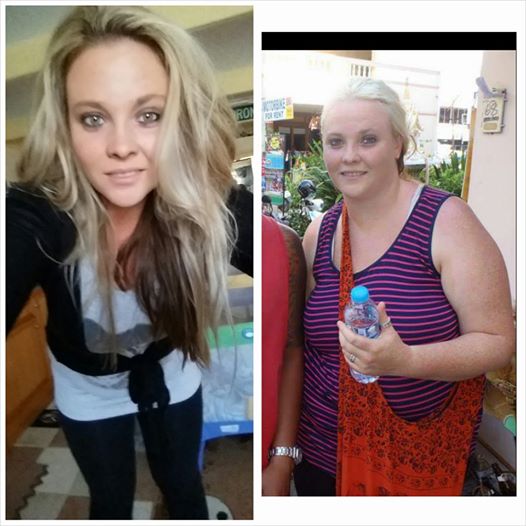 Stacey Chisholm has lost 21kg* and her 'overhang'. Stacey says "I love it how I have found a program that works for me! Lose Baby Weight has given me my confidence back!! I never thought there was so much support around until I met everyone on the same journey"
To join these inspirational women, along with thousands of other mums on our next 28 Day Weight  Challenge, you can sign up here today.