Motivating Mum Kimberley Moffat has lost an amazing 11.6kgs and 80cms from her body with Lose Baby Weight and is getting her parents on board too!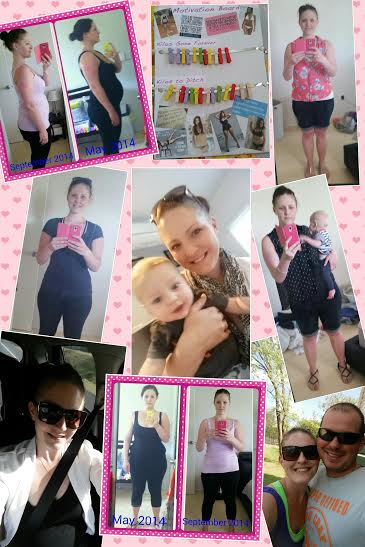 Hi everyone!
My name is Kimberley Moffat and I have been lucky enough to be a Motivating Mum for the month of September, and wow, what a month!
It started with a bang, following the 28 day September Challenge, which I absolutely loved! The food was amazing in taste and variety and the exercises really challenged me and got the best out of me. I loved how easy they were to do while really working up a sweat! In weeks three and four of the Challenge I became really sick, as did my two little kids. I struggled to do a lot of daily tasks and while I couldn't do any exercise, I figured I could control what I put in my mouth!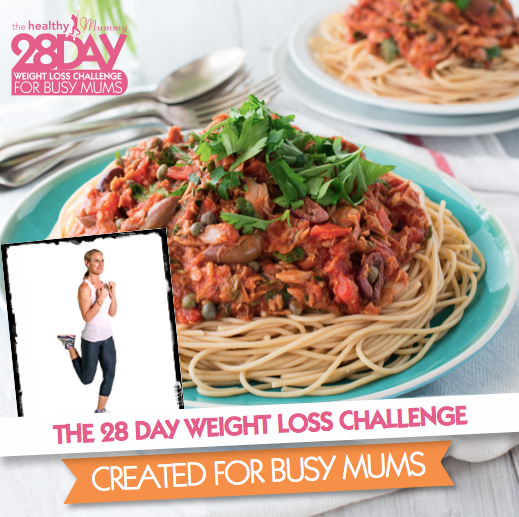 I worked hard at controlling myself. It is so easy to go and grab something already packaged out of the cupboards when you're sick, but I made sure I had plenty of dinner left overs, low fat dips and vegetable sticks, crackers and trail mixes portioned in snap lock bags and fruit ready on hand for snacks. I am SO grateful and thankful for my Healthy Mummy Smoothies too! What a lifesaver! Lunchtime would come around, and after getting everyone else organised, the last thing I wanted to do was prepare my own lunch. This is where the smoothies were super easy and were the only way I could make sure I was eating enough and eating right!
With my parents up for a holiday at the same time as us all being sick (thank goodness, the extra pairs of hands were a life saver, but not exactly a great holiday for them), I tried my best to prepare meals and snacks for them from the 28 Day Challenge and Lose Baby Weight websites.
My Dad is coeliac so I was even more excited to show him just how easy it is to convert recipes and eat yummy food! They were not only amazed at how delicious the food was, but they were even surprised at how full they felt, even eating half of what they normally would! They got involved in all the meal prep and our holiday ended up being based around food – who doesn't love that! They were amazed at the ingredients I was throwing in my Healthy Mummy Smoothies too. My favs while sick had to be Antioxidant, Snickers (their new fav too), choc coconut, strawberry slam and banana oat buster.
My family has loved everything about our new lifestyle. My hubby and kids are eating amazing food, loving exercise and being active together. We have found a new way to connect and spend time together as well as develop new interests, such as boxing and running. Boxing and Challenge exercises have been wonderful as my hubby and kids have become my own little cheering squad!
I did manage to reach my goals this month, apart from being active everyday. I am okay with how this month went. I learnt a lot about myself in that now I know I won't give up just because I am sick. Being sick doesn't stop you from eating and drinking well. It has given me time to reflect on where I've come from and where I am heading. Going from the heaviest I've ever been (May 2014) to now, only 9kg away from being where I was pre-baby-number one and only 13kg from my ultimate goal! I am so ready for October and have started planning for it to be my best month yet!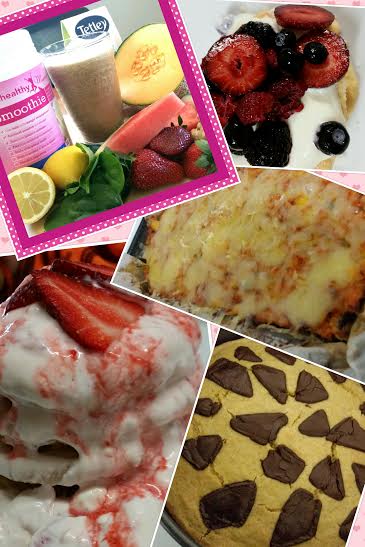 To all the mums who have done the 28 Day Challenge, well done! You have pushed yourselves, each other and me! I hope you enjoyed the Challenge and are looking forward to the amazing Summer Challenge in November!
To all the mums, women and husbands looking at starting their weight loss or health goals with Lose Baby Weight/Healthy Mummy. Just do it! I know it can seem surreal reading these amazing weight loss stories, but they are real. The people are real and the support is real too! I used to think these stories were too good to be true and that it could never be me. Yet here I am, half way to my goal weight and changing my life in the process.

Thanks to Lose Baby Weight, I have lost over 11.6kg (scales have not been working this month so could be more) and over 80cm since the end of May! I am proud of where I've come from and where I am going. Being a Motivating Mum has helped me face my own hurdles in order to support and encourage others. I feel free, happy and so lucky to have been in this role. I can't speak highly enough of Rhian and the team at Lose Baby Weight for the knowledge, support, and encouragement in my journey to change my weight, centimetres and my life. Thank you for everything.
Kimberley xx
Need to stock up on Healthy Mummy Smoothies? Then see our shop here
And join our 28 Day Weight Loss Challenges here