Loose skin is a common problem with large amounts of weight loss. When you gain weight, your skin has to stretch out to accommodate your extra fat.
When you lose this fat particularly quickly, or if you do not exercise whilst losing weight, your skin has nowhere to go which can leave you with loose, sagging skin.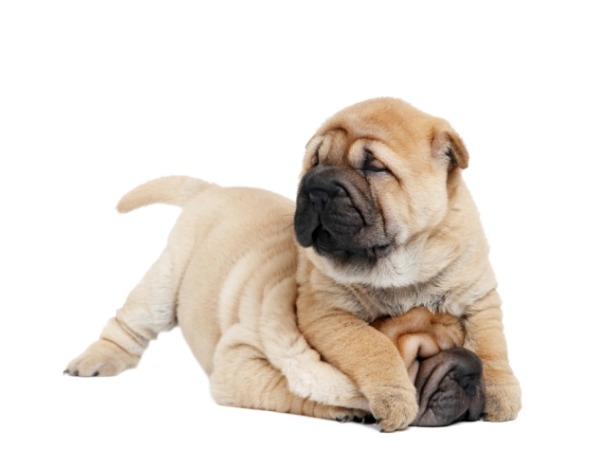 Here are some tips for how to prevent loose skin if you have lots of weight to lose.
Top tips to prevent loose skin
Firstly, you need to do it gradually. If you try to lose 40kg in 6 months, for example, this is incredibly fast. The faster you lose weight, the less time your skin has to adjust to your new shape – this is demonstrated when a pregnant woman gives birth. Suddenly, she loses mass from her stomach but her skin has no chance to keep up with that loss of mass, which can result in sagging skin.
Losing weight quickly also heightens the likelihood that you will end up in a cycle of yo-yo dieting – so try to lose weight slowly and steadily (a rate of 500g – 1kg per week is considered healthy) to reduce your risk of sagging skin.
Losing weight slowly (the Lose Baby Weight plans are ideal for gradual weight loss) also means you are more likely to view your eating habits as a lifestyle change, rather than a diet, meaning you are more likely to stick to it – which means you are more likely to keep the KG's off in the future.
Yo-yo dieting is also incredibly bad for your skin – stretching the skin, then tightening the skin, then stretching the skin, then tightening the skin again will cause you to lose skin elasticity. It will also cause stretch marks, and stretch marks will also cause your skin to lose elasticity – so try to lose weight just once and keep it off, rather than gain and lose and gain and lose.
You should also work to maintain your muscles when losing weight. If you lose weight through diet alone, you could find that much of your weight loss comes from your muscle mass, and if you don't work to maintain your muscle tone whilst losing weight, you could find that you're left with sagging skin.
This is a common side effect of crash diets – because your body is deprived of various vitamins and nutrients, perhaps because you're not taking in enough calories, it digests muscle fibre as well as fat tissues, leading to a loss of muscle mass. Work to maintain your muscle mass by eating healthily and also be performing regular exercise – around 5 x 30 minutes per week is a good place to start.
Do a combination of cardiovascular exercise such as dance, aerobics and running and muscle toning exercises such as weight lifting, yoga or Pilates. The 28 Day Diet & Exercise Plan is a perfect plan to follow as it combined the right diet with the right amount of exercise – all designed for busy mums by experts.
It's also worth mentioning that you should lose weight as early as possible. As you get older, your skin becomes less elastic – so the more you put off losing weight, the harder it will be for your body and skin to snap back into shape.  The younger you are when you lose weight, the more easily your skin will snap back into shape.
Hydration is a key factor in keeping your skin supple and taut – drink plenty of water to keep your skin hydrated and supple, and if you like, use moisturisers and tightening creams to further hydrate your skin. Hydrated skin means that your skin retains its elasticity, which is essential for preventing sagging skin.
Some people advocate body brushing as a good way to tighten lose skin, as it stimulates blood flow, so you may want to try body brushing throughout your weight loss journey to keep your skin supple.
Your skin will also stay healthier if you eat a healthy, balanced diet filled with fruit, vegetables, healthy protein, heart-healthy fats and complex carbohydrates, so make sure you eat a well-balanced diet to keep your skin healthy, supple and taut and the Healthy Mummy Smoothies are a great way to start your day and intake the correct nutrients
And if you lose a very large amount of weight over a short period of time you may want to consult with your Doctor about surgery to remove it as if you lose the weight very fast this may be the only solution.
Get Our Exercise DVD
And for the ULTIMATE SAFE, EFFECTIVE & TRUSTED Post Pregnancy Workout – see our EXPERT Post Pregnancy Exercise DVD below – you can purchase and see more information on it here
The DVD can be followed by all mums (for example new mums or mums with older children) and can be followed by someone with a basic or a more advanced level of fitness.
Lisa Westlake is our incredible fitness instructor and postnatal exercise specialist throughout the DVD. With her extensive physiotherapy experience and qualifications (Lisa is one of the most awarded fitness professionals in Australia), Lisa is the perfect fitness instructor to bring The Healthy Mummy Post Pregnancy Exercise DVD to life – you will love working out with her. (You can see our Q&A with Lisa with commonly asked questions on the DVD here)
The exercises in The Healthy Mummy Post Pregnancy Exercise DVD are effective and safe and Lisa will guide you through each of the workouts. As well as assisting in the improvement of your overall fitness levels, the workouts in the DVD will also help in the burning of calories, the improvement of your core strength and the strengthening of your pelvic floor.
The six workouts are broken down into 10 and 15 minute sections that you can do when it suits you – or if you have the time and energy you can do the DVD as one 70 minute continuous workout. The Healthy Mummy Post Pregnancy Exercise DVD also covers special considerations post-birth, such as caesarean sections, back strains, muscle separation, incontinence and pelvic floor issues.
[pb_vidembed title="The Post Pregnancy Exercise DVD" caption="" url="http://vimeo.com/73423922″ type="vem" w="600″ h="450″]
And don't forget to check out our current promotions and discounts page to see what specials we have on this week on our Healthy Mummy product range
Easter is nearly here and if you are worried about sugar & calorie overload this Easter then NEVER FEAR – the Healthy Mummy is here!
And this April – straight after Easter, we are running our 28 Day Weight Loss Challenge SUGAR DETOX SPECIAL
Designed to help you detox from Sugar and lose weight
Get your FREE Sugar Detox recipe sampler below and see why detoxing from sugar – plus losing weight – has never been easier