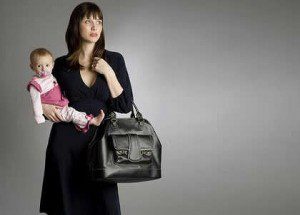 For many mums one of the hardest things they will have to do is return to work and leave their babies.  The maternity leave in Australia is still terrible and for most women becoming a stay at home mum isn't at option due to financial reasons so commonly after 6 to 12 months the day will come when mum has to start work again and leave the 'goo goo gaa gaa' day time world of their baby behind.
So if you are back at work your home time is even more precious as this is the time you are with your baby and not time you want to be exercising in – and the question I am often asked is "how do I lose weight and exercise when I am back at work?"
The good news is that if you are starting back at work and still have some baby weight to lose then you might find that once you are back at work that – providing you follow your weight loss program – you lose it faster than being at home as you won't have your kitchen in arm shot and food won't be so easily accessible to you (if you ban yourself from the work vending machine that is!).
So what are the ways you can get the kilos moving? Firstly try and get as good a night sleep as you can and always get your work clothes organized the night before so you aren't rushing around in the morning.  Then if your baby usually sleeps until 7.00am wake up at 6.15am and do some mini push ups, sit ups (or other core work if sit ups are too hard) and leg raises.
Then have a quick shower and when your baby is awake make yourself a smoothie so you start the day on the right note and have enough energy to keep you going.
Then you have the next hour or so to play with your baby before you have to go to work.  At work ban yourself from using any lifts and always take the stairs – this might seem exhausting at first but you will get better at it and it will really help your fitness.  Also make sure you have fruit or nuts or carrots to nibble on when you are hungry so that you don't go near any vending machine.  
I also suggest going for a walk at lunch time but I am sure a lot of mums would say that isn't possible as they get to leave at 4.30 to pick their baby up and would prefer to work through lunch to get stuff done – and if that is the case just make sure that you do a couple of stair walks at lunch time to get moving – make an excuse to go to the ground floor and walk back up – it will be good to clear your mind and good for your legs!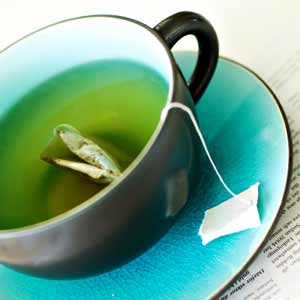 For lunch there are lots of healthy lunch options to have and we have 28 to choose from on our 28 Day Plan

Then make sure you drink lots of water and green tea during the day – keep away from high fat drinks and high calorie coffee drinks – green tea is great for weight loss and gives you a natural energy boost if you are feeling tired.
And then that is it.  When you are at home you can relax (or sit back in exhaustion) with your baby and have a healthy meal – have a look at out healthy recipes to lose weight for some inspiration!