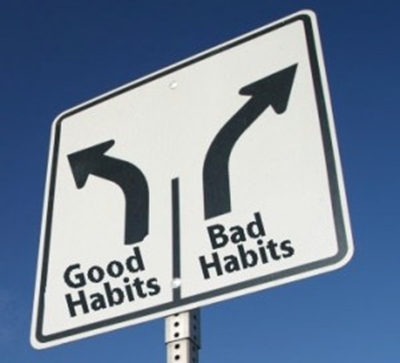 I have four children ranging from 18 months to 7 years old and I also work part time. Now I know that isn't an excuse to eat badly but the fact of the matter is is that I am tired all the time and it is an effort just to keep life running in some kind of order.
But after finding your Lose Baby Weight website a few months ago, I signed up for the daily emails and I started realising that I wasn't really looking after myself as well as I could and my weight was 92kg and before I had my eldest boy I was 71kg so I was defiinitely carrying some extra 'baby weight' from the past 7 years!
So 8 weeks ago I woke up and send to myself that today was a new day and things were going to change!  I jumped on line and got your 28 day diet and exercise plan and also ordered the basics healthy mummy smoothie plan which I thought would be good for my brekkie whilst juggling the kids in the morning.
Of course the hardest part was breaking my bad habits. After reading all your books it just highlighted how many bad habits I had and how many bad foods I had in the house – which weren't good for any of my family. So first things first I cleaned out the cupboards of all the junk (much to my husband's dismay!) and made a big shopping list of all the new foods I was going to buy.
I also had never ordered food shopping online before but I found this to be a huge help with my busy life and I found it really helpful for my budget and stocking up on the right foods.
After a week on the smoothies and 28 day plan I felt so much better. And better psychologically too – knowing that I was putting good things in my body. I did have bad headaches over the first week though – but this was because my body was in shock at the detoxing it was going through and how it had had no choccie biscuits, cake or lollies that week!
Week two I saw a difference in my skin and it felt softer and less sunken which was a bonus and my trousers were getting looser – hooray!  On week 4 I weighed myself and I was delighted with a 3kg loss which was just great considering I wasn't managing to get exercise in!
On month 2 I tried to more incidental exercise and at the end of month two I am a total loss of 8kg so I am really happy. I have another 15kg to go to get to my ideal weight but I already feel so much better and healthier so am very pleased with my results.  Breaking bad habits was the biggest challenge and I have written below my old bad habits and what they have now been swapped with 🙂
Old breakfast was toast with butter and vegemite on. New breakfast is your healthy mummy smoothies
Old mid morning snack was 4 chocolate biscuits and a coffee. New snack is yoghurt, nuts and some chopped up fruit plus cup of tea
Old lunch was a big sandwich on white bread and a bag of chips. New lunch is a pre made at home salad, wholemeal pitta bread and chopped up carrots and if I am at home not work I make a smoothie
Old afternoon snack was chocolate or some lollies. New afternoon snack is rice cakes with cottage cheese
Old dinner was take away or creamy pasta. New dinner always has lots of veggies, wholemeal pasta and I am loving all the dinners in the 28 day plan and recipes on your site!
And I am finding I am getting so much better at the after dinner snacking and I am IN LOVE with your chocolate almonds – they are DELISH and I don't feel guilty having them. Thank you for creating a great plan and product!
This article was written by Maria Santos. If you would like to write for the Lose Baby Weight site please click here for details
And don't forget to check out our current promotions and discounts page to see what specials we have on this week on our Healthy Mummy product range