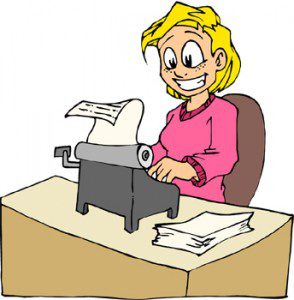 At Lose Baby Weight, we love sharing new and interesting content with our readers and if you have a topic you would like to write on or share we would love to publish it for you.
We have lots of mums reading the website each month and over 450,000 mums viewing the site each month and 100,000 mums on our Facebook page – so lots of people will be able to see what you write.
If we publish your story we will also pay you $30 for your article and time.
So what kind of stories would we like to see?
Anything that you feel will be useful to other mums.  This could be any of the below topics or another that we have missed out that you feel will be of interest to other mums:
Your favourite healthy recipes (please always include a photo of your dish or recipe when sending in and include calories per serve) – this can be any food recipe you like
If you are an expert in something (or a subject) that would be relevant to mums we would love to run your advice on a particular topic – you could be a midwife, a teacher, a nurse, lactation specialists, doula, nutritionist, psychologist, physiotherapist, paediatrician  budget planner, sleep specialist, baby whisperer etc or have gone through a specific experience and be knowledgable on/and can give facts/advice on a subject such as pregnancy discrimination at work, pregnancy rights and pay, daycare option and rebates, choosing a school, choosing a birthing option, nanny cost versus childcare in each state etc
We also love real life stories from mums with some humour – so you could write something around the top ten things NOT to say to a new mum, or the top ten things to bring to a new mum when you visit her, or how to cope with 3 kids under 4, or top ten tips to staying awake – or anything you fancy that other mums can identify with.
Your Lose Baby Weight weight loss story (we will give you a bonus $100 Myer if we publish your story – just make sure to include a before and after pic – click here for more info on this)
Any other topic that is useful and/or funny – we like to share lots of informative stories but also lighter/comical ones too to lighten the load!
So what now?
If you have a story that you think will interest our readers and other mums send in a word document with a photo to accompany your story to [email protected] plus include your bank details and if we publish your story we will deposit $30 into your account.
Please make sure your article has not appeared anywhere else – as in another website as duplicate content is not permitted on websites.
Your article MUST be original content and not be copied from anywhere else and once it runs on our site it cannot run anywhere else as this breaks the internet 'law' of duplicate content running on more than one site which is not allowed.
We look forward to publishing your stories!