Last year, Amy Rozario, used the Lose Baby Weight plans to shape up and she kindly shared her weight loss story with us – which you can read here.
And now that many months have since past, we thought we would check in with Amy and see how her weight loss maintenance has gone and how she is doing.
Plus, we have done a Q&A with her to get Amy's weight loss tips to share with you to help you in your weight loss journey too.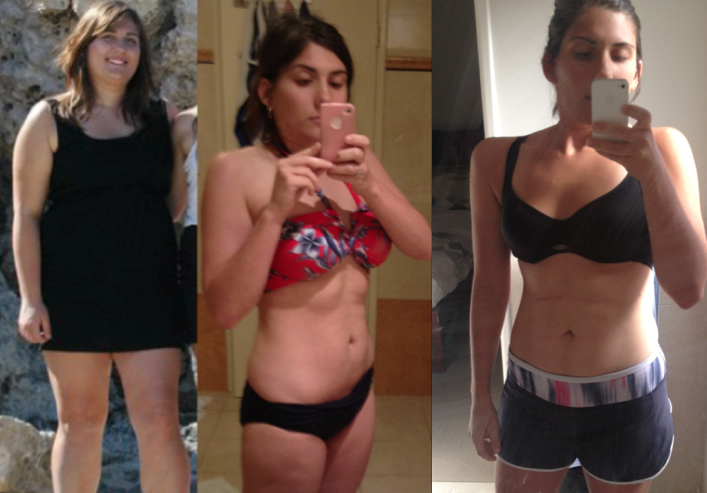 Amy's Weight Loss Q&A
Q. How much weight did you lose on the lose baby weight plans?
A. Around 7kg, breast feeding alone helped me shed a bit of weight, but adding the healthy mummy smoothies into my diet gave me better results!
Q. How many kids do you have?
A Just the one, but getting clucky again..
Q. What was the best thing about the Lose Baby Weight plans and smoothies?
A. The smoothies were so convenient when I didn't have a lot of time on my hands. They took the stress out of trying to lose weight. I also really like the online "support" aspect – seeing other mums being inspired by my progress is motivational for me! The other mums' success stories are motivational too, I love reading them, plus all the information about healthy food and diet tips that gets posted up too!
Q. What is your top tip for other mums wanting to lose weight?
A. Find a plan that works, and stick to it! Surround yourself with supportive people, make fellow mums, friends or partners your healthy food & exercise buddies! It's easier if you have someone by your side who is encouraging you.
Q. Have you kept the weight off?
A. YES. Have also lost more and toned up as my interest in being fit and healthy grew, thanks to the kick-start the weight loss smoothies gave me! 🙂
Q. Would you recommend lose baby weight to other mums?
A. YES – I already have, some ladies I know have ordered it after reading my story 🙂
Q. Anything else you want to add?
A. I love my new lifestyle! Healthy, happy mum = healthy, happy bub! Thankyou so much for the continued support! xxx