In winter our bodies start to crave warm and filling foods and drinks. These often tend to be sweet things, which can spell trouble when you are trying to lose pregnancy weight.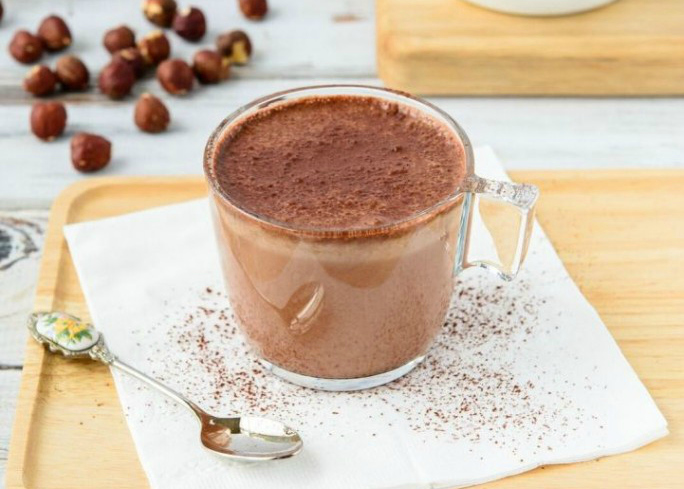 While these foods and drinks may 'comfort' us in the short term, some of them aren't exactly ideal for a healthy eating plan.
When we take a look at some of the regular sized hot drinks made with full fat milk from some popular cafes, you can see the calories, fat and sugar content is much higher than you may have realised.
Gloria Jeans Very Vanilla Latte
290 calories
10.6g fat
37.1g sugar (that's more than 9 tsp).
Starbucks Hazelnut Mocha with Whipped Cream
338 calories
14.9g fat
39g sugar (almost 10 tsp).
McCafe Chai Latte
300 calories
12.1g fat
35g sugar (almost 9 tsp).
Max Brenner Salted Caramel White Hot Chocolate
529 calories
31g fat
51g sugar (almost 13 tsp).
Sources: starbucks.com.au / mcdonalds.com.au / gloriajeanscoffees.com.au / maxbrenner.com
* All statistics are based on regular sized drinks made with full cream milk.
So please take our advice today and stick to a regular sized flat white or latte without the sweet syrups or added chocolate. These will set you back around 100 calories or less and can be enjoyed as part of your healthy eating plan.
If you are interested in trying out some tasty hot drinks at home (where you know exactly what goes into them and what is kept out) try these:
1. Warm Healthy Mummy Smoothie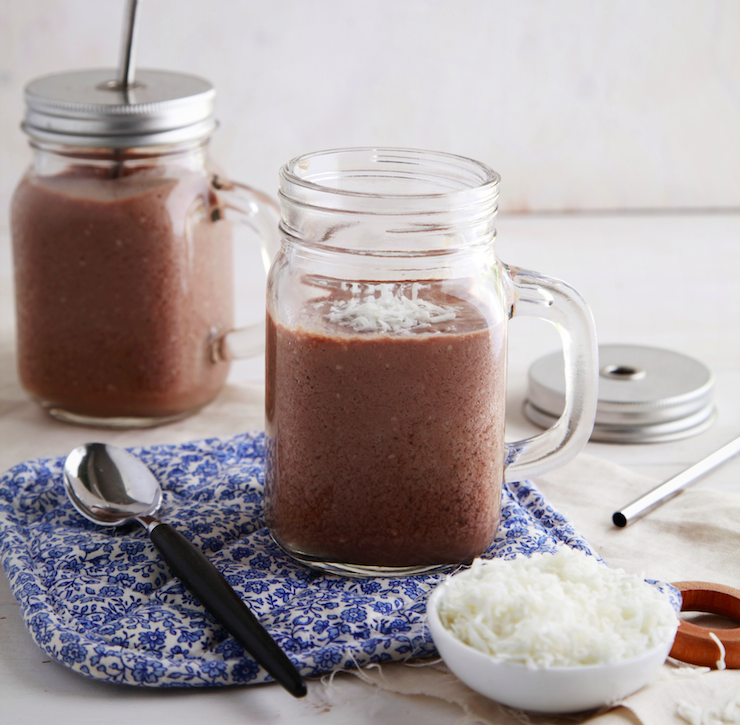 If you haven't tried a warm Healthy Mummy Smoothie – you're missing out! We love this recipe for a Chocolate and Coconut Warm Smoothie.
2. Healthy Hot Chocolate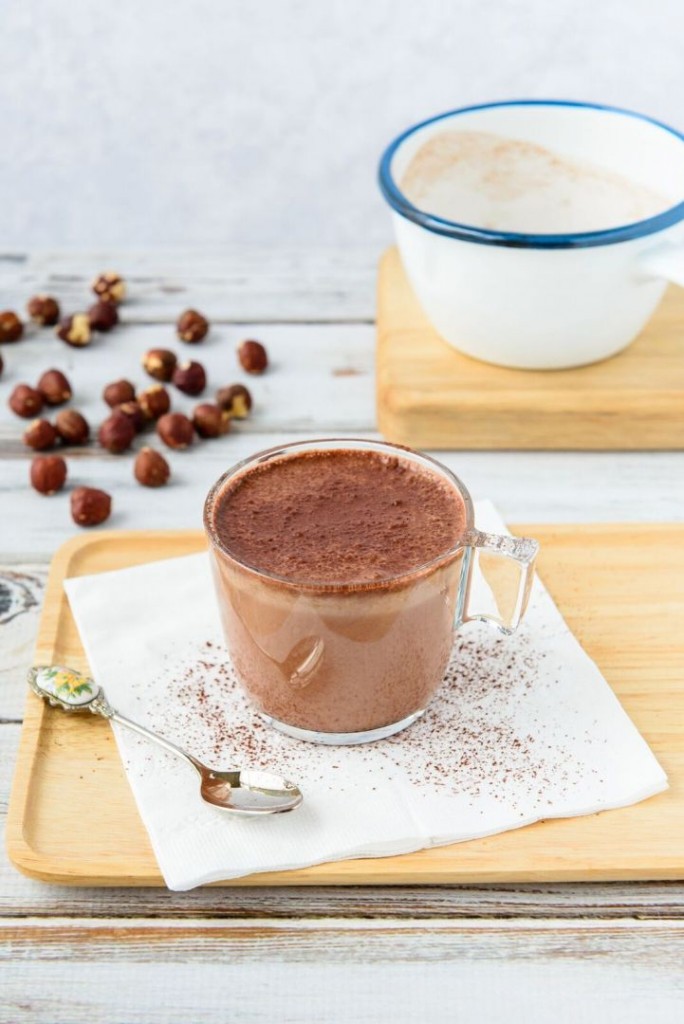 This hot drink combines warm milk, cocoa, vanilla and cinnamon for a sweet, tasty treat. Recipe here.