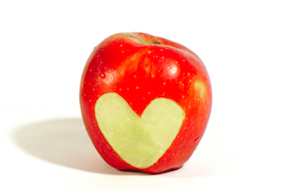 The first thing people say to us when they find our website is 'I need help losing weight!'. The first thing I say is 'congratulations!' because the first step to making a change is to admit that you NEED to change.
We've all been brought up on the healthy eating pyramid, the 2 & 5 serves of fruit and veg we need per day. We all know too many processed foods are bad, water is great, etc, etc, etc. Does that mean we can lose weight whenever we want?
No. If it were that easy, we'd all be Hollywood slim.
People are curious creatures. Despite being the most intelligence species on earth, we can sabotage ourselves, doubt ourselves, and we can lose track of what's really important. That's why you shouldn't be ashamed to ask for help. You should be proud that you value yourself enough to stand up and be counted as one of millions of Australians struggling with some extra kilos.
In answer to your question of how to lose weight, this is why Lose Baby Weight Australia is here. As a busy mum I know where you are now. I know the struggle, wondering which lose weight quick diet is going to work. Failing one, trying another, gaining more weight, comfort eating… it felt terrible. I felt like a failure when nothing worked. There were no specific weight loss plans for mums to get back into shape post pregnancy. So after a lot of trial and error, I created one!
Our plans might not be the only way to lose weight, but they are designed to work. And they work whether you are breastfeeding or not. You can see all the happy healthy mums with their weight loss before and after photos. We've even got some non-mums using our products… believe it or not!
So when you ask for help in losing weight, let me say, start here. Read through some of our pages, have a look at our healthy mummy weight loss range and decide for yourself. I know we can help you get to where you want to be!