When following a healthy eating meal plan it can be difficult to think of healthy and tasty snacks to have in between main meals.
Having a range of healthy options on hand like dips, veggie sticks, wholegrain crackers, nuts, seeds, yoghurt etc makes it easy to choose the right types of snacks.
Being prepared and making healthy snack recipes in advance is also a great way to follow a healthy eating diet plan.
This recipe was sent in by Ashley Hirst and is delicious. Make a large batch for you to enjoy as well as to add into the kids' and your partner's lunch boxes.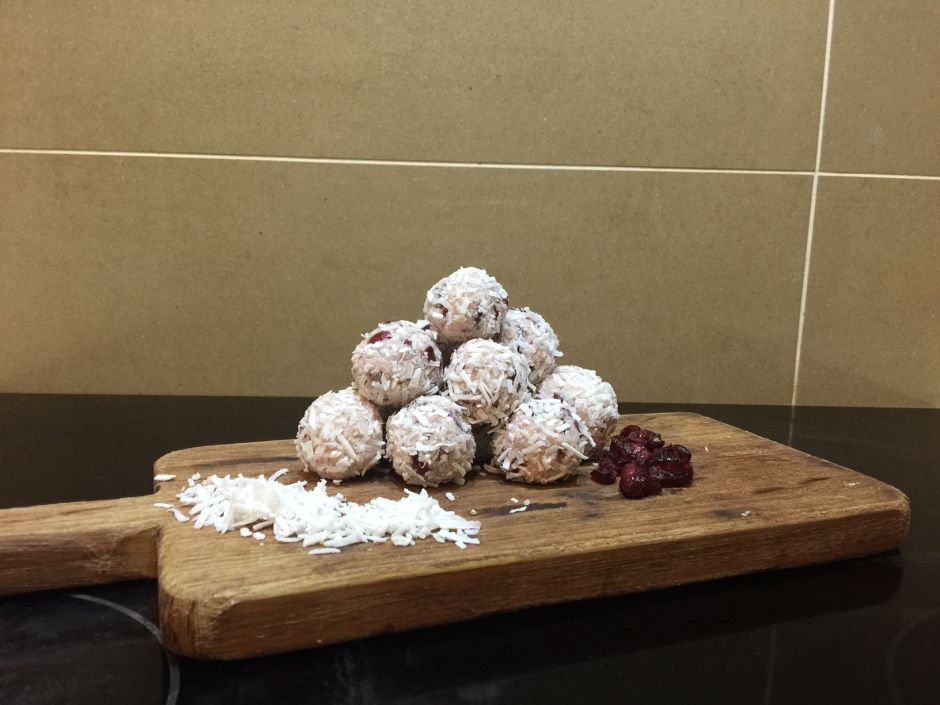 Cranberry & Coconut Balls
Ingredients
1 cup ground almonds
1/2 cup 'less sugar' craisins
1/3 cup light cranberry juice
2 tbsp desiccated coconut
1/3 cup shredded or desiccated coconut for rolling
Method
Combine all ingredients in food processor (except for the rolling coconut) and mix well
Roll into 12 balls using a teaspoon to measure and then roll in coconut.
Refrigerate for an hour+ before serving.
Keep leftovers stored in an air tight container in the fridge.
79 cals per serve (12 serves)