Today we have our top healthy mummy smoothie recipes used by our Motivating Mums while they are losing baby weight.
The smoothies are a quick, filling, 96% Sugar Free super healthy alternative when you are pressed for time to make something from the healthy eating plan.
Tropical Getaway Smoothie
This smoothie is packed full of tropical fruits making it the perfect summer smoothie to enjoy on a warm summers day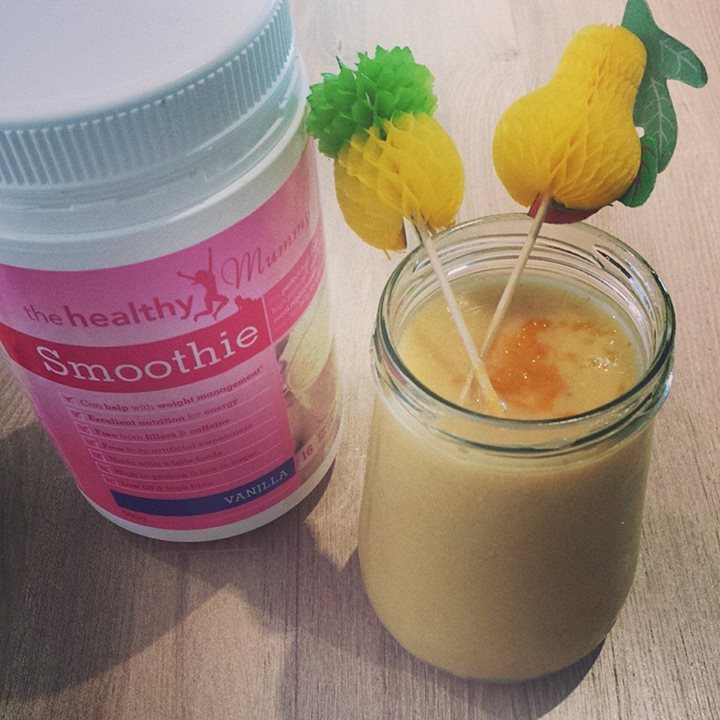 2 tbsp Vanilla Healthy Mummy Smoothie mix
2 frozen Grapes
70g Mango
1 Tsp Chia seeds
Splash of lemon juice
Splash of lime juice
250mls pineapple flavoured Coconut Water
5 icecubes
Blend all ingredients on high for 3-4 mins until well combined then enjoy!
230cals of deliciousness!

Splice Smoothie
This smoothie tastes just like a "splice" ice-cream, packed full of protein it will keep you feeling fuller for longer even when it tastes so naughty!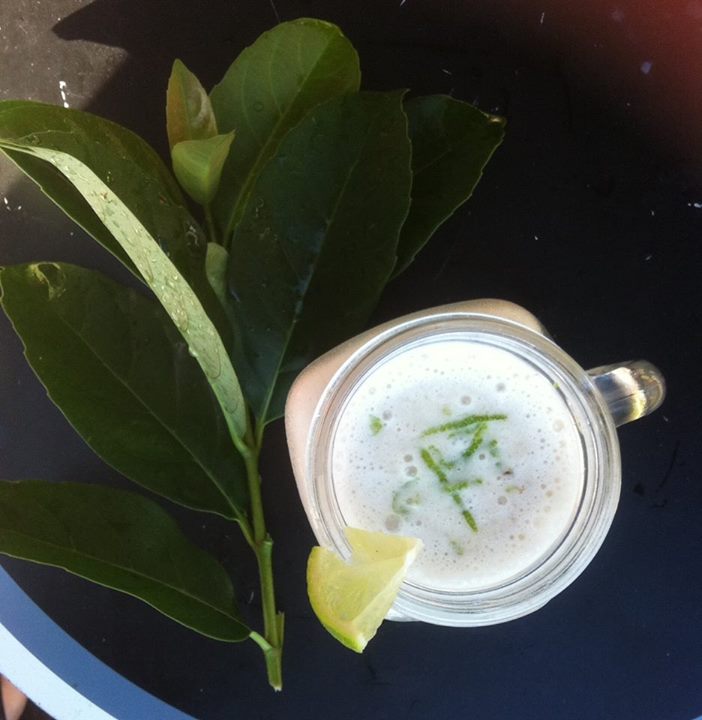 250ml unsweetened Almond Milk
2tbsp of vanilla Healthy Mummy Smoothie mix
1/2 frozen Banana
1tbsp of Yoghurt
Juice and zest of 1 Lime
Lots of ice
Blend all ingredients on high until well combined then enjoy with a straw

255calories per serve 


Mango Kewi Smoothie
Mangos are in season and are the perfect addition to your Healthy Mummy Smoothies as they are packed full of vitamins and fibre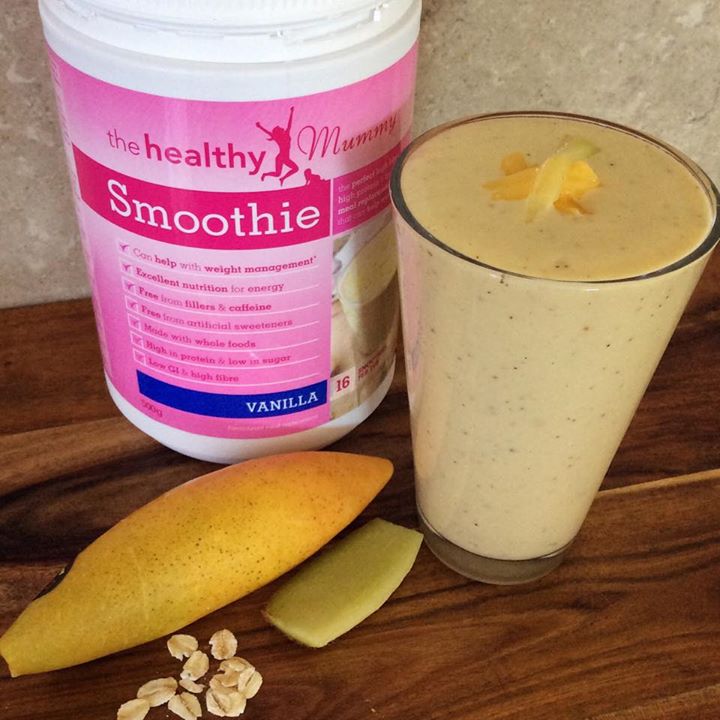 2 Tbsp Vanilla Healthy Mummy Smoothie Mix
1 Tbsp Rolled Oats
100g Mango (fresh or frozen)
1/2 Kiwi Fruit
200ml Skim Milk

Blend all together and enjoy!
325 calories per serve

Green Pineapple Smoothie
Summer is here and that means all of the glorious summer fruit is now becoming readily available, this yummy smoothie calls for the most well know summer fruit- pineapple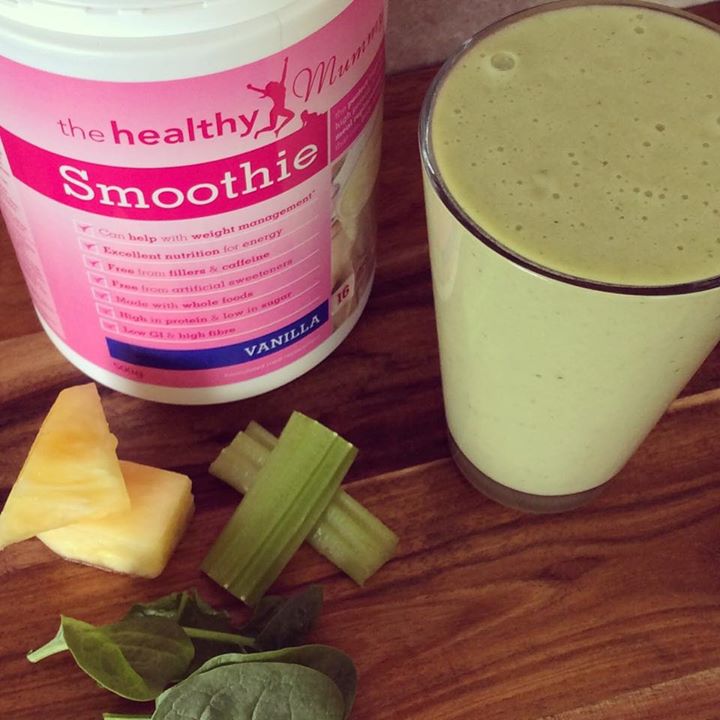 2 rings of fresh of pineapple
1 stick celery
1 handful of baby spinach leaves
250mls milk of your choice (I use full cream milk)
3-4 ice cubes
Blend all ingredients on high until well combined then enjoy!
300 Cals per serve

Purple Immune Boosting Smoothie
This smoothie is packed full of antioxidants to help boost your immune system, perfect if you are feeling a little under the weather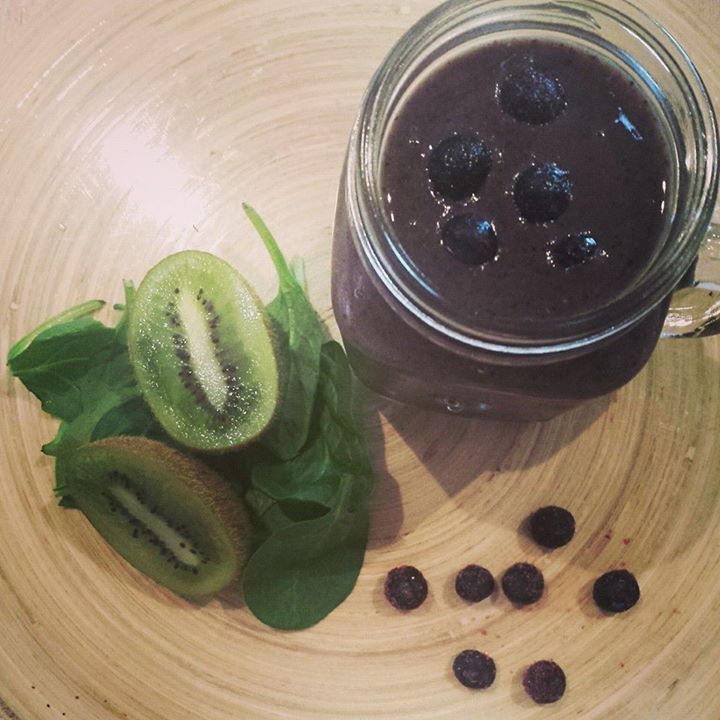 2 tbsp Healthy Mummy vanilla smoothie mix
250ml Coconut water
30g Spinach leaves
1 Kiwi
30g Frozen Blueberries
1 Tsp Super Açai plus berries
1 Tsp Ginger
4 Ice cubes
Put all ingredients in blender and blend on high until well combined
330cals per serve

Need to stock up on Healthy Mummy Smoothies? Then see our shop here
And join our 28 Day Weight Loss Challenges here