Mum Monique, 25 and a mum of 1 has been using the lose baby weight healthy eating plan and smoothies since June 2014 and has lost 5.2kg.
Today she shares her recipe for Quinoa crackers.
Quinoa is a protein packed super food that can aid in losing weight and you can read more about the health benefits of Quinoa here.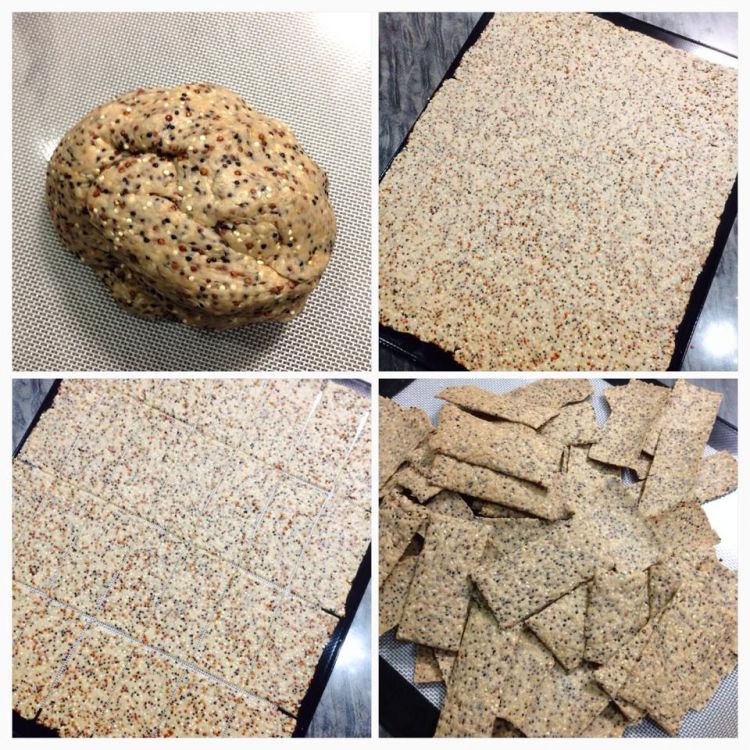 Ingredients
100g water
100g spelt flour
100g plain flour
100g quinoa (I used the mixed coloured quinoa)
50g oil
2 tbsp seeds (I used sesame)
2 tsp salt
Method
Preheat oven to 180•
Line two cookie trays with baking paper and set aside
Combine all ingredients together in a bowl. Once well mixed knead into a smooth ball with your hands
Once you have a smooth ball cut in half and set one half aside (ready to repeat for the seconded batch)
Roll your first half out onto the baking paper as thin as you can without it tearing
Next cut with a spatula or sharp knife to size of cracker you would like and then repeat for the next batch
Bake in the oven for 15-20 minutes or until golden brown
Makes 50 Crackers  Calories per Cracker 17.5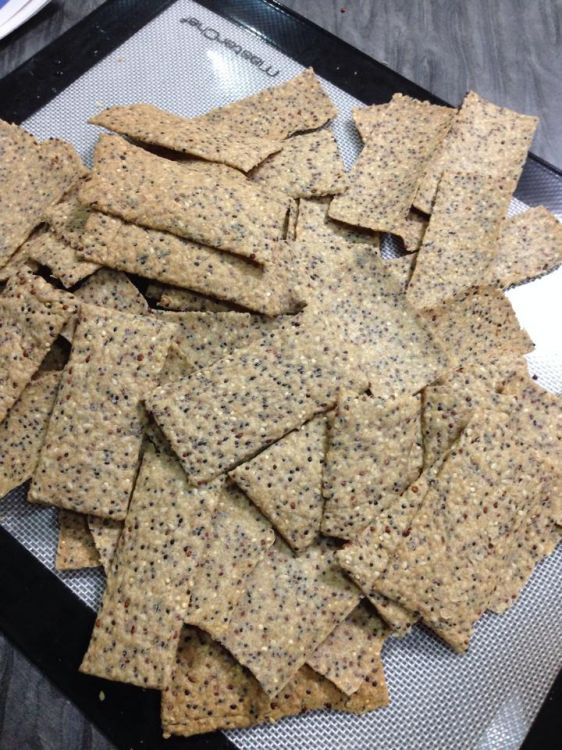 GET YOUR 10% DISCOUNT
If you are ready to lose weight then the Lose Baby Weight plans offer a healthy and safe exercise and diet routine and you can get a 10% discount by using code LOYALTY at the checkout
PLUS our BEST SELLING 28 Day Diet & Exercise Plan is available as a 200pg Printed Book and you can get your copy here 
Plus our NEW CALORIE BIBLE is now available – get your copy today! Only $19.95 and a must have in your handbag!
Click HERE to see our shop