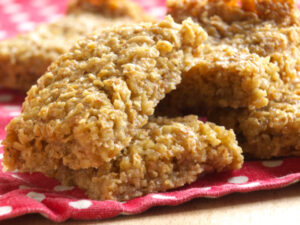 Even if you've got your main meals sorted (check out our amazing recipe section HERE if you still need some inspiration), morning and afternoon tea or your daily snacks can be more of a challenge.
The Lose Baby Weight plans encourage healthy snacks to be included as part of your daily food intake. Including a small amount of food between your meals is a great way to curb cravings and ensure that your metabolism is kept stoked up and burning all day long.
Healthy snacking also mean that you don't end up starving hungry by the time lunch or dinner rolls around. Letting yourself get too hungry often leads to overeating and excess calorie consumption, something we want to try and avoid when losing weight.
Choosing what to eat, along with portion size, is the most important factor to consider when it comes to snacking. You want to choose a nutritious option which is light on calories but packed full of nutrients. A good balance of complex carbs and protein is also key as it keeps our tummies feeling full and satisfied, while fuelling us with slow-release energy.
Slow release energy, or the energy we get from eating low GI, complex carbs, is energy that is released at a consistent rate. This prevents spikes and falls in our blood sugar levels which we want to try and keep consistent (we all know the feeling we get after eating too much sugar; instant energy followed by a horrible crash, complete with lethargy.
If you're stuck for snack-spiration, check out our healthy snack recipes HERE or look no further than this delicious, healthy oat and honey slice. This sweet snack ticks all the boxes; low in calories, with slow release energy from the rolled oats. Sweetness comes from honey as opposed to sugar. This slice is also ideal for kids (or toddlers) lunch boxes.
Enjoy!
Ingredients
2 cups traditional rolled oats (the quick variety don't work as well)

1 cup shredded unsweetened coconut

1 cup wholemeal flour

2 tsp baking powder

1/2 cup raisins or use almonds

3/4 cup reduced fat butter, melted

1/4 cup runny honey

2 tbsp crunchy peanut butter

Cooking spray for grease tin
Ingredients
Preheat the oven to 180C

Lightly grease a slice pan with butter or cooking spray

Line pan with non-stick baking paper

In a large bowl, combine all the dry ingredients and mix well

Add the melted butter, peanut butter and honey and stir well to combine (you can heat these ingredients in a small saucepan over low heat to make them softer and easier to stir)

Press mixture into the prepared slice pan using a spoon to flatten and smooth 

Place in the oven for 20-25 minutes or until golden brown

Remove, allow to cool and slice into squares
Makes 20 squares – Cal per square – 200