Baked beans are the pantry staple that's often overlooked in favour of other more complex or exciting meal options.This is a bit of a shame however as the humble bean can be a fabulous tummy filler and an easy lunch or light dinner option for the whole family.
Beans are not only high in protein but are also packed full of fibre, iron and folate. They are also low GI, meaning that they'll keep you feeling full while your blood sugar levels remain stable.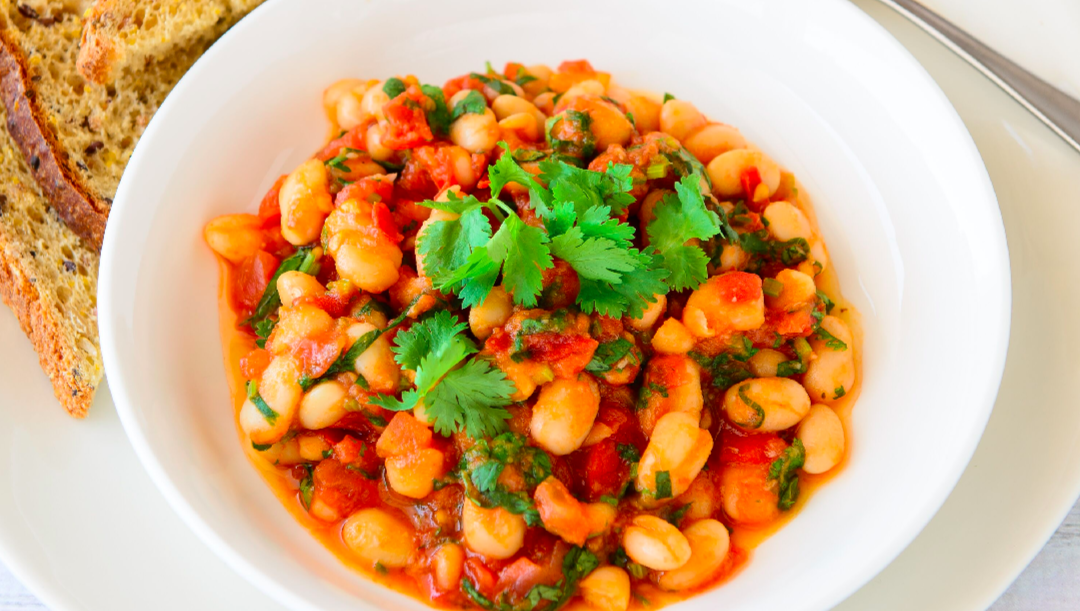 While baked beans originally had a bit of a reputation for their high levels of salt, the options available on shelves these days include reduced salt versions. Making your own however is a great way to ensure that you're eating a product with the least amount of sodium possible.
Making your own baked beans is also budget friendly, as well as being super simple. Homemade baked beans can also be frozen and defrosted as needed, meaning you'll always have a batch on hand to feed hungry mouths.
This recipe uses canned cannellini beans along with herbs and spices for flavour. Adding canned tomatoes to the mix means that each serve is also high in the antioxidant lycopene .
Ingredients
2 tbsp olive oil
1 tsp onion powder or flakes
1 tsp mustard powder
2 tsp dried mixed herbs
1 x 40og tin of chopped tomatoes
5 tbsp salt reduced tomato puree
1/2 clove garlic, crushed
2 x 300g cans of cannellini beans, drained and rinsed
4 fresh basil leaves
Directions
Heat the olive oil in a large saucepan over a medium heat.
When warm, add garlic and simmer till golden.
Add onion powder/flakes and mustard powder and continue to simmer for 1 minute or till fragrant.
Add the tomatoes, puree and herbs to the mix and stir well to combine.
Simmer gently for 5 minutes until warmed through and well combined.
Remove mixture from heat and pour into a medium sized bowl.
Allow to cool slightly before using a stick blender to pulse down to a smooth paste.
Return the sauce to the pan and add the beans, simmer for 4-5 minutes or until beans soften.
Tear the basil leaves into pieces and add to the sauce. Stir to combine then remove from heat and serve.
Makes 4 servings – 273 calories per serve


Every month on the 28 Day Weight Loss Challenge, we run a BRAND NEW 28 Day Menu with a different theme so you NEVER get bored!
Next months theme is the SLOW COOKING AND ONE POT WINTER WONDERS! – Perfect for the chilly winter weather, SUPER easy to whip up and still just as healthy.
If you are curious about the 28 Day Challenge recipes then we have a 28 Day Challenge recipe pack for you to try HERE.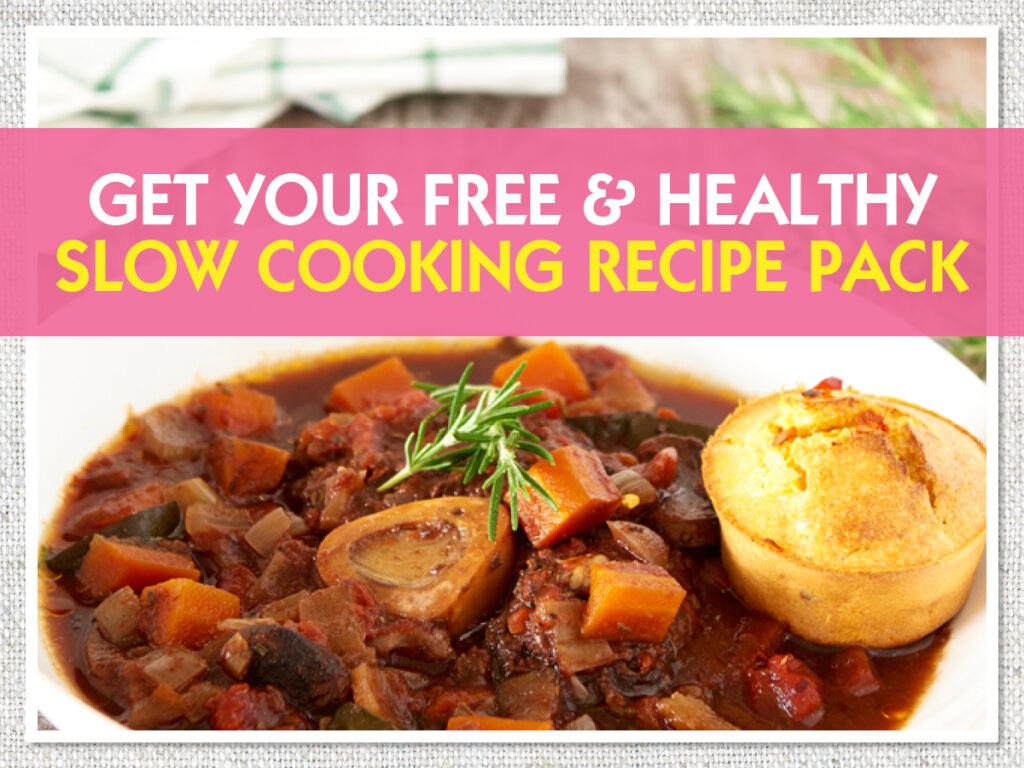 Find a delicious range of healthy recipes, packed full of energy boosting ingredients and nutrients together with easy to achieve exercise.