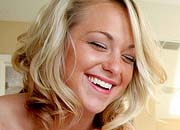 Besides following the 28 Day Diet & Exercise Plan or Healthy Mummy Smoothies to lose your post pregnancy tummy and trying to fit it into your busy schedule as a new mum, don't forget to give yourself some time off and have a good laugh every now and then.
Not only is laughter good for your own psyche but it is said that laughter creates a positive emotional climate and strengthens the bond between two people, in this case of course, we're talking about you and your baby. A study from the University of Maryland conducted by cardiologist Michael Miller and his colleagues, suggests that laughter increases blood flow in the body.
The study was conducted by having 20 healthy tests subjects watch clips from comedy the movies Kingpin and There's Something About Mary. At the end of the test, it was recorded that 19 of the subjects increased healthy blood flow by 22% when they were laughing.
Here are my top ten list of feel good movies with mum and baby themes that will give you that feel good feeling when you watch them
1)      Juno (2007)
One of the better comedies to emerge from the mid 2000s, Juno is the story of a teenage girl who is faced with an unexpected pregnancy, who gets help from her best friend to find a suitable home for the unborn child. Accompanied by an amazing indie folk soundtrack, this feature is sure to give you a good laugh and some heart-warming bits that will make you feel the joys of being a new mum.
2)      Knocked-Up (2007)
Funny-man Seth Rogen plays Ben, an overgrown kid in his mid-twenties trying to assume responsibility of being a father to his unborn child while trying to prove his worthiness to the mother of the baby Alison, played by Katherine Heigl. In this conception comedy, laugh your heart out as you watch the misadventures of this very unlikely couple and how they come to the realisation that this accidental relationship turns out to be a blessing in disguise. Also, don't forget to look out for cameos of various celebrities throughout the film.
3)      Raising Arizona (1987)
This frantic screwball comedy classic by the Coen Brothers stars a young Nicholas Cage and Holly Hunter as Hi and Ed (short for Edwina), a couple on a misadventure that lands them in big trouble when they kidnap a famous millionaire's baby after it was discovered that Ed is unable to conceive a child. This comedy whirlwind will take you on a rollercoaster ride as this outlaw couple engage in non-stop comedic action with their newly 'acquired' baby.
4)      Waitress (2007)
Trapped in a miserable marriage with an abusive husband, Jenna is a waitress who has been blessed with the ability to create amazingly creative pies with themes that are inspired by her daily life, such as the 'Bad Baby Pie', which was created after an unwanted pregnancy. Although unhappy at first, she develops a growing attachment to her baby girl, Lulu. Follow Jenna on her journey to self-discovery and taking the courage to stand-up to her abusive husband whilst managing to secure the happy ending that she deserves.
5)      Baby Mama (2008)
Comedy heavyweight Tina Fey of 30 Rock fame stars in this movie as a single career-woman who in her late-thirties, decides to finally have a child of her own. Unfortunately, she soon finds out that she is unable to bear one and is also denied a chance to adopt a kid. As a solution, she hires a woman to be the surrogate mother to her child, but as time progresses, the surrogate mum turns out to be a hilariously obnoxious and immature person. Share their trials and tribulation as these two women try to pull their lives together and help each other to deal with life and love.
6)      What To Expect When You're Expecting (2012)
Based on the New York Times Bestseller book of the same name, this movie is packed with star power with performances by Cameron Diaz, Jennifer Lopez, Chace Crawford, Brooklyn Decker, Dennis Quaid and Chris Rock, just to name a few. This warm and fuzzy Hollywood production is a guaranteed hilarious take on the popular 'about-to-become-a-mom' book!
7)      Look Who's Talking (1989)
This classic from 1989 is one that's highly recommended for all mums and toddlers! Share the joys and tribulation of Mollie (Krista Allen) and her new born baby, Mikey (voiced by Bruce Willis) as she juggles between being a new single mother and a successful accountant whilst dealing with an unexpected new man in her life, James (John Travolta). Also, the baby talks! Definitely a hilarious take on the how babies view the world!
8)      Away We Go (2009)
This heart-warming comedy shows you the misadventures of expecting parents Verona, an anatomy artist, and Burt, a struggling insurance salesman. In the 6th month of Verona's pregnancy, the couple decides to embark on an adventure across the U.S. to find a suitable home to raise their child and build a harmonious environment for their family. During the journey, they find fresh connections and discover new things about their old friends and family, who help them find their "home".
9)      Father of the Bride Part 2 (1995)
In this sequel to the 1991 film Father of the Bride, Steve Martin returns to the big screen to give you this comedy classic that sees him dealing with rapid progression into mid-life crisis after the realisation of his daughter's ascension from daughter to mother. Follow his adventures as he tries to regain his youth with the help of his wife, Nina, played by Diane Keaton, as she herself experiences an unexpected pregnancy.
10)   Babies (French Documentary, 2010)
Technically, Babies or better known as Bébé(s) in French,doesn't fall in the comedy category, but the light-hearted, cheery atmosphere of this baby documentary will put a warm smile on your face. Filmmaker Thomas Balmes gives you a glimpse of the first year of life of four new born babies. The documentary features four different babies from all corners of the world, Ponijao from Namibia, Bayar from Mongolia, Mari from Japan, and Hattie from California. Despite being born to different parents and raised in different cultures, this documentary shows us how much we all have in common as human beings.
This article was written by Amelia Evans
If you would like to write for the Lose Baby Weight site please click here for details
On a side note, check out our current promotions and discounts page to see what specials we have on this week on our Healthy Mummy product range.