There are few desserts as iconic as the Lemon Meringue Pie, and this pudding will bring back memories of that rich dessert- without the excessive calories. This Deconstructed Lemon Tart is the perfect combination of sweet, sour, creamy, crunchy and decadent and it's good for you and can be enjoyed as part of your healthy eating plan. 
A key ingredient in this dessert is the fresh lemon juice and zest. Lemons are low in calories and high in vitamins, especially vitamin C, a powerful immune booster to keep us healthy and full of energy.
Can be served chilled or warm, but the crumble is best added just prior to eating to keep it's texture.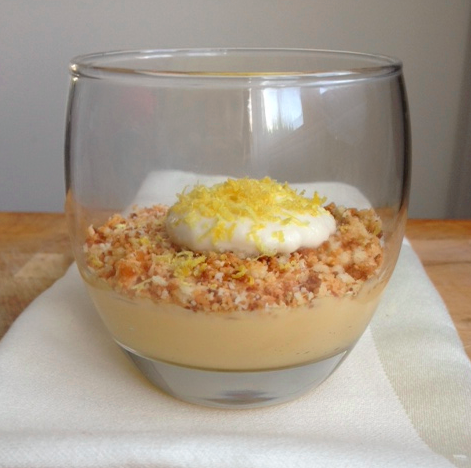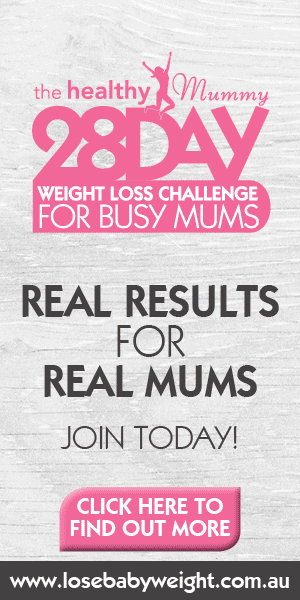 Ingredients
4 tbsp (60ml) almond meal
4 tbsp (60 ml) unsweetened desiccated coconut
1 tbsp honey
4 tbsp (60ml) cornflour
2/3 cup fresh lemon juice
Stevia equivalent to 2/3 cup sugar
150ml reduced fat Natural Greek Yoghurt
4 egg yolks, whisked
Light ricotta or light vanilla yoghurt to serve (optional)
Method
Preheat oven to 220°C
Line a tray with baking paper
Combine almond meal and coconut in a small mixing bowl and rub in honey until crumbly.
Spread out on the lined tray and bake for approximately 5 mins until golden brown, being careful it doesn't burn.
Remove and set aside to cool.
In a saucepan over a medium heat, briskly and continuously whisk cornflour, lemon juice and stevia until thickened.
Remove from heat and briskly whisk in firstly egg yolks, then yoghurt until mixture is smooth.
Spoon evenly into 5 glasses or serving bowls, top with crumble mixture, ricotta (optional) and fresh lemon zest.
Serves 5
180 cal per serve