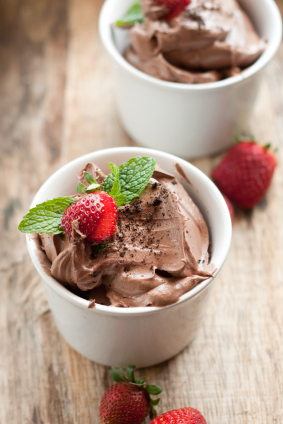 This is a simple healthy eating recipe for a super tasty chocolate dessert.
We love recipes like this, where you just need to mix everything in a bowl! We also love that you can still enjoy decadent tasting desserts when you are trying to losing weight after pregnancy.
This mousse is a hit with adults and kids. Why not pop some into some little plastic cups to serve to the kids for a yummy and healthy treat too.
If you prefer a super smooth consistency, leave out the chia seeds.
And unlike regular mousse which uses raw egg, this mousse is perfectly fine to enjoy if you are pregnant.
Optional extras:
Chop up some cherries to stir through the mousse
Sprinkle the top with some crushed pistachios
Add a dash of mint essence to the mousse before chilling
Freeze for a delish frozen dessert
Ingredients:
400ml can of coconut cream
5 tbsp good quality cocoa or cacao
4 tbsp honey or rice malt syrup
1 tsp vanilla bean paste or vanilla essence
1 tsp cinnamon
4 tbsp chia seeds (optional)
Strawberries and mint leaves, to serve
Method:
Place all of the ingredients into a large mixing bowl.
Whisk until well combined.
Pour into 6 small bowls or glasses and chill in the fridge until firm (around 3 hrs).
Sprinkle with extra cocoa and add strawberries and mint leaves to serve.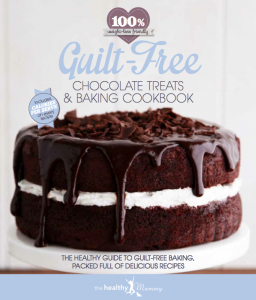 Serves: 6. Calories per serve: 215.
For more healthy eating recipes that will help you reach your goals of losing weight after pregnancy, visit our dessert pages here.
You can see more healthy recipes like this in our Chocolate Treats & Baking Book here 

Need to stock up on Healthy Mummy Smoothies? Then see our shop here
And join our 28 Day Weight Loss Challenges here