Hi Lose Baby Weight
February marked my 1 year anniversary since starting my weight loss journey and the Lose Baby Weight weight loss plans – which I believe is the best way to lose weight.
It is so amazing how far I have come in just 1 year. I have lost 35kgs now, using these weight loss plans and have surpassed every goal weight that I set for myself and well and truly lost my post baby weight!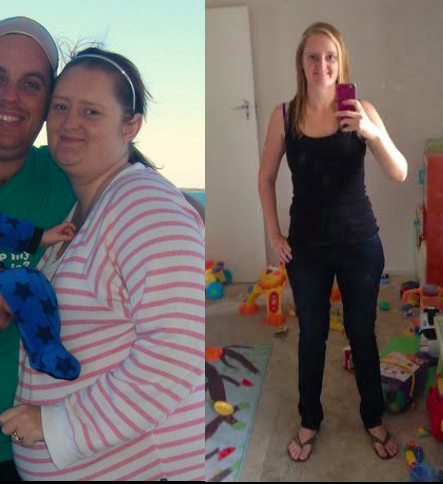 I am also 100 times fitter than I was a year ago. I went from sitting on a couch doing nothing every day, to gradually increasing my fitness bit by bit and now I am working at a gym and on my way to becoming a fitness instructor and leading classes in the gym! This is something that I never thought was possible, I never even dreamed of it. I was never sporty in school or fit at all. Now I am healthier, fitter and stronger than ever.
I still have healthy mummy smoothies often and eat the meals from the 28 day plan, website and the cookbooks all the time. What I first viewed as a 'diet' just to lose a bit of weight, has really become the lifestyle change that I desperately needed and the best way to lose weight.
I couldn't imagine living any other way now. I am continuously setting myself new goals, which is so important to me. I need something to work towards or I feel lost. I'm not going to lie and say that this journey has been easy, it hasn't always been. But every single time that I fell off the wagon, I got back on. I am not going to let myself go backwards and undo all that I have worked so hard for. I feel amazing now. I feel positive, happy and energetic- there are so many benefits to this journey apart from just looking better. My whole outlook on life has changed.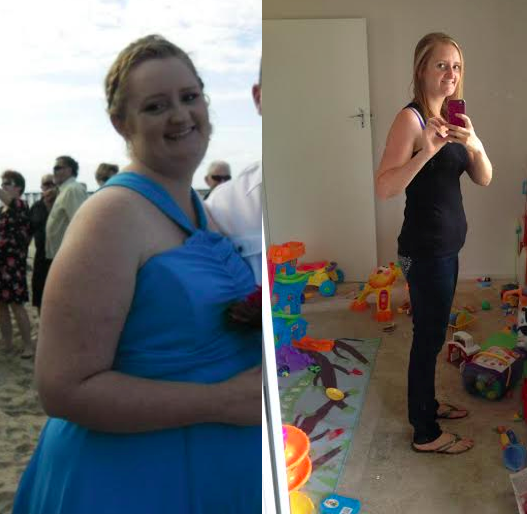 I just bought my first pair of jeans in years! I couldn't find anything before that fit in a normal store, and I was too embarrassed to shop for the much bigger sizes that I would have needed. I remember trying on a pair of size 22 jeans and not being able to do them up and just feeling so depressed and ashamed of myself. I was too upset to even tell my husband, I just told him that I couldn't find anything I liked and walked out of the store. This week, I walked into a store and bought size 12 jeans and they fit perfectly and make me feel confident and just so proud of how far I have come.  
I could not be more grateful to finding lose baby weight healthy eating and weight loss plans and starting the healthy mummy smoothies and 28 day plan a year ago. The support that I have received on the weight loss plans from the team at lose baby weight, from the motivating mums and from the facebook page has been so valuable and crucial to my success and I just want to thank you all!
Chaye Challacombe x
GET YOUR 10% DISCOUNT
If you are ready to lose weight then the Lose Baby Weight plans offer a healthy and safe exercise and diet routine and you can get a 10% discount by using code LOYALTY at the checkout
PLUS our BEST SELLING 28 Day Diet & Exercise Plan is available as a 200pg Printed Book and you can get your copy here 
Plus our NEW CALORIE BIBLE is now available – get your copy today! Only $19.95 and a must have in your handbag!
Click HERE to see our shop