Every month, a mum who is on the Lose Baby Weight plans will be writing about their journey, exercise, ups and downs and will be here to help motivate YOU and THEMSELVES along the way.
If you'd like to become our Motivating Mum for the month click HERE to find out more.
Chaye's 30kg Weight Loss
Hi everyone, Chaye Challacombe here!
This last fortnight has been great again. I love being a motivating Mum and love using the Lose Baby Weight plans and the motivation it gives me to strive for my goals. I am so amazed and proud to have reached my goal of getting to a weight of 65kgs! In fact, I have not only gotten to this goal but now exceeded it and weigh 64.7kgs with another week of November to go.
This was my second goal weight- my first ultimate goal I set was for 70kgs by Christmas and after I reached this I decided that I could do more, I knew that I was capable and determined now. The summer challenge was perfect motivation for this and I am excited about the new Eat Move Lose Challenge!
I pledged my goal to lose another 5kgs and also to enjoy exercise as honestly enjoying it makes it a whole lot easier to do! I have now completed both those goals and trying to work out a new goal to reach for! I am pretty happy with my weight and clothes size now, so it will most likely be a fitness goal.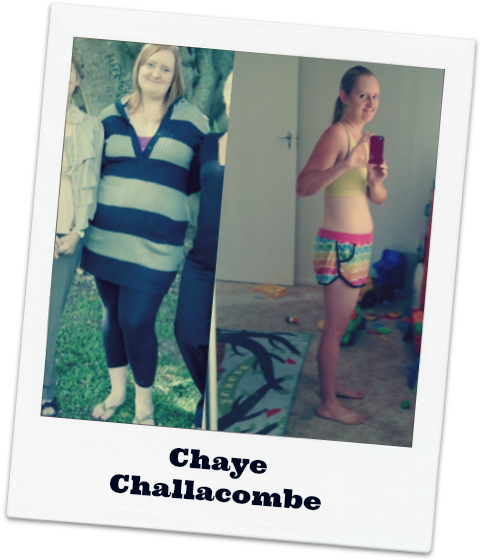 I have been enjoying a healthy mummy smoothie for either lunch or breakfast each day, sometimes I have a smoothie for both particularly if I am having a busy day. They are really quick and easy which is great for days like that. I love how I can have a different flavour all the time also, it really makes sure that I will never get bored. Especially as new recipes are posted on the lose baby weight all the time! My favourite this week was the Green almond protein smoothie – I love spinach in a lot of my smoothies, it is so good for you and really doesn't have a strong taste so you can mix it with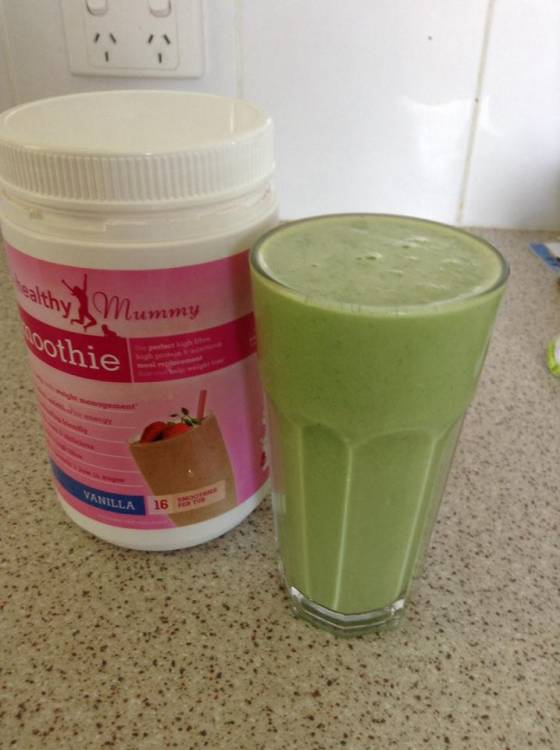 anything.
I still love the recipes from the 28 day plan and keep trying new ones from the healthy spring and summer cookbook also. This week we had the beef stirfry from the 28 day plan which is always a favourite and also tried the risotto rice balls from the kids section of the spring and summer cookbook. They are definitely a hit with the kids!
My husband and I had a healthy risotto while the kids had these.  It is great weather for bbqs now in QLD so I am looking forward to trying some more of the recipes from the spring and summer cookbook which has a whole section dedicated to it! I find this a lifesaver as we do go to bbqs a lot over the summer season and in the past just stuck to creamy potato bake and salads and fatty sausages etc. It is great to have healthier options wherever I go.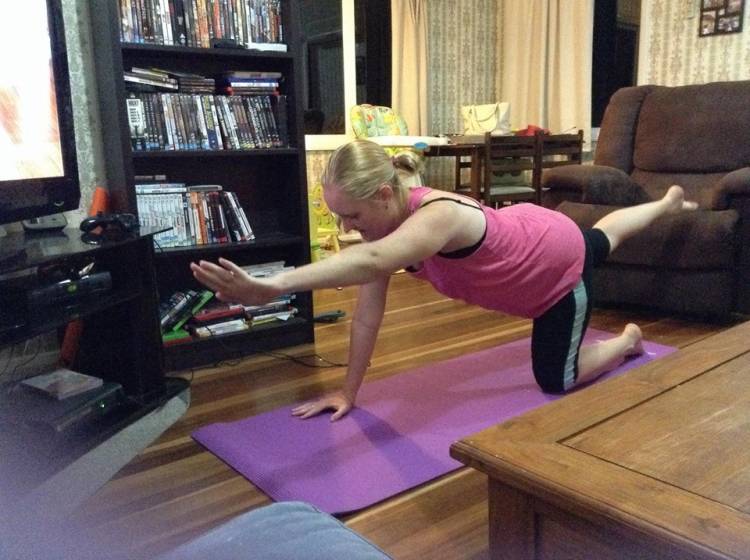 I was sick again during this fortnight so exercise was not at the level I would like it to be due to asthma which I only get while I have the flu. However I am better now so keen to get back into it. I am really enjoying however which was a goal for me.
It is easier to exercise when you actually want to do it! I have mainly been walking and using the Lose Baby Weight exercise DVD this fortnight. I am definitely looking forward to some higher intensity exercise again this week, it is funny how I have grown to miss it! A year ago I would not have even contemplated being active and exercising. I love how thinking of things like that make me realise how much I have changed for the better.
I actually had a smaller loss this week of 400g, but I have had some big weeks lately and I am really at the end of my weight loss so smaller numbers are expected. However in the grand scheme of things, all the small numbers equal a big number and  I have now reached my goal 😀 My measurements have gone down quite a bit over the last fortnight which is awesome too!
My family and I are going away on a little holiday this week and I am really looking forward to it. I will be packing my stick blender and my smoothie ingredients and also packing healthy snacks and lots of water for the drive. A holiday is not an excuse to over indulge. Of course a treat is great, and I will most likely have one now that I know that I can control myself.  But I really don't recommend doing that unless you know you have changed for good. Sometimes after a "cheat" it is so hard to get back on track unless you are fully committed to your new and healthy lifestyle. I know I am, I could never go back now. I love my new life!
My Measurements
Weight- 64.7kgs (down 400g)
Bust- 85cm (down 1cm)
Navel- 91cm (down 2cm)
Waist- 77.5cm (down 1.5cm)
Hips- 99cm (down 2cm)
Thigh-56cm (down 2cm)
Thanks everyone for reading my blogs and chatting to me during the summer challenge. I really enjoy having the opportunity to help change other peoples lives like I have my own! I hope you are all going well with your own lifestyle changes. I am looking forward to maintaining mine now!
Chaye x
GET YOUR 10% DISCOUNT
If you are ready to lose weight then the Lose Baby Weight plans offer a healthy and safe exercise and diet routine and you can get a 10% discount by using code LOYALTY at the checkout
PLUS our BEST SELLING 28 Day Diet & Exercise Plan is available as an 84pg Printed Book and you can get your copy here 
Plus our NEW CALORIE BIBLE is now available – get your copy today! Only $19.95 and a must have in your handbag!
Click HERE to see our shop